Tanya Tucker Channels 'Livin' into a Career Highlight
Posted On December 18, 2019
---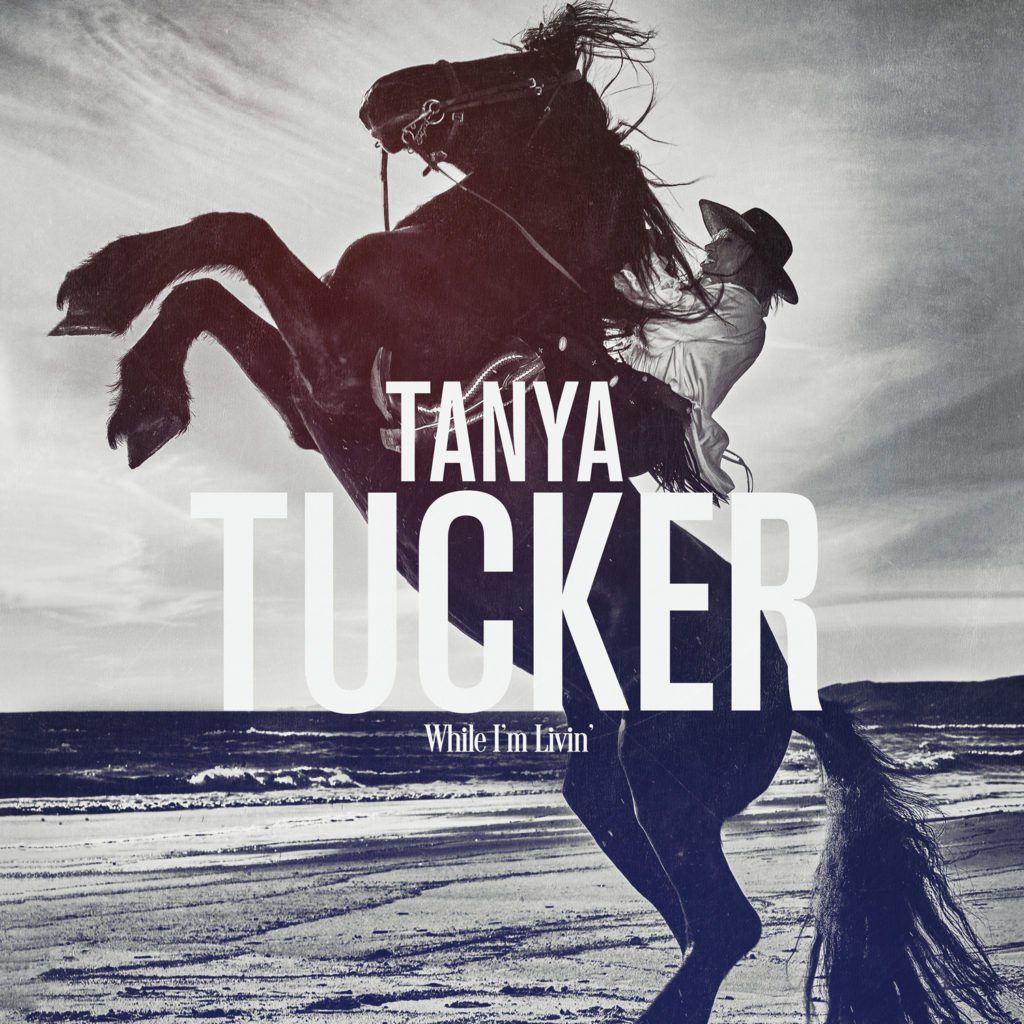 EDITOR'S NOTE: In December, we like to take a look back at albums we didn't get around to reviewing earlier in the year. While I'm Livin' was released in August.
Tanya Tucker has survived more rounds than most professional pugilists. The smoky-voiced singer has climbed into the ring with trouble and hard times and fought 'em all to a TKO. You can hear it in her voice and see it in her face. Her latest release, While I'm Livin', is a career high, a proclamation of victory in her heavyweight bouts.
But the thing that really makes this album a knockout is that even though Tucker didn't write any of the material, she still sounds sincere delivering it. Rolling Stone reported in August that days before Tucker was scheduled to go into LA's Sunset Sound studios to record, she still wasn't on board with any of the material Shooter Jennings and Brandi Carlile, who co-produced the record, had picked for her, mostly penned by Carlile and her collaborators, and wanted to cancel. After reassurances from Jennings, she went ahead with the project, and turned in one of her most memorable performances.
Tucker's voice is huskier than it was in her heyday, mostly because of a horrific accident the 61-year-old singer suffered while having a cosmetic facial procedure in 2008. During what was supposed to be a routine skin treatment, the laser ignited a nearby oxygen supply, giving Tucker second- and third-degree facial burns as well as damage to her throat and lungs from inhaled flames. But she struggled back, and now sounds even more suited to sing about a rough-and-tumble life.
"The House That Built Me" shows Tucker in a rare vulnerable moment, a poignant look back at a visit to house a mother raised her children in. It's a powerful you-can't-go home-again moment, a poignant conversation with the current owner of her old house from a woman trying to reconnect with who she is after her kids have grown up and gone: "I thought if I could just touch this place or feel it / the  brokenness inside me might start healing," Tucker moans on the choruses, her voice nearly breaking under the strain.
"Hard Luck" drags Tucker right out into the center of the outlaw circle like a Waylon Jennings throwback backed with honky-tonk twang from Chris Masterson's guitar.
The biggie is "Bring My Flowers Now," a song Tucker collaborated on and says she identifies with  because she always wondered why people sent flowers to people at their funeral, when they weren't around to appreciate them. Dripping with Tucker sass, it's delivered with only her voice and Carlile accompanying her on piano: "Don't spend time, tears, or money / on my ole breathless body / If your heart is in them flowers, bring 'em on."
This is the record Tucker should have made at this point in her career: a look back at her trials and travails, not asking anybody to feel sorry for her, nor asking forgiveness, just keeping on as best she can, learning from her mistakes and moving forward. It's a powerful record, nominated for four Grammys, an appropriate keepsake for a hard-riding icon with "Delta Dawn" in her rearview and "Flowers" littering the road ahead.
---