---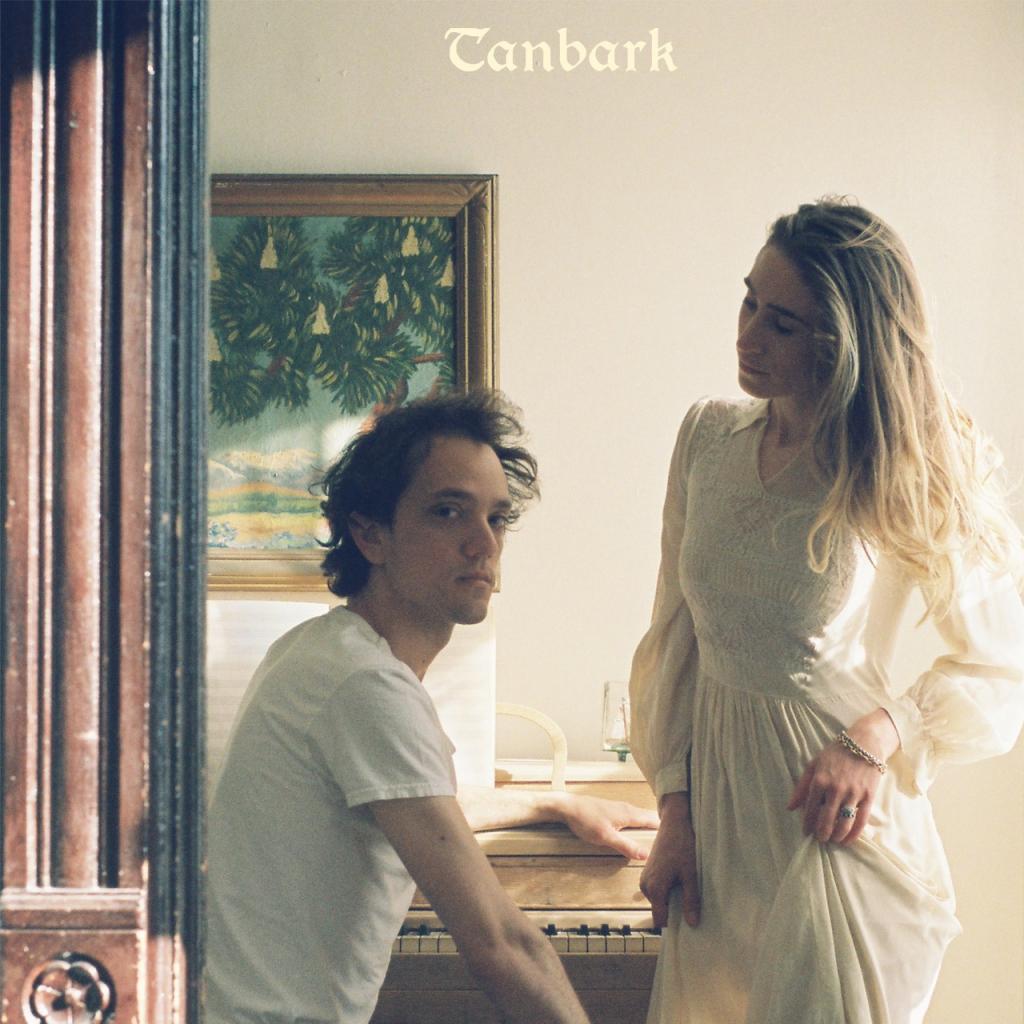 The first year of Tanbark's life was centered on a long-distance relationship: Chloe Nelson was in London while James Jannicelli resided in Minneapolis. They shared songs with each other and grew as a duo, all the while having 4,000 miles in between them. Eventually they'd come together, geographically, in Minnesota, and the sound and vision of Tanbark began to take shape.
In 2015, they released their debut, Write Soon, finding a new home amid the growing folk efforts of a burgeoning Brooklyn. Nelson's profoundly distinct vocals and Jannicelli's Telecaster twang continued to meld, leading nearly four years later to their self-titled follow-up.
If Write Soon established Tanbark as a pair of folkies who have as much in common with '60s-era Bleecker Street as they do the 21st-century blocks of Brooklyn, Tanbark further cements them in the folk tradition thanks in large part to their evolving and maturing songwriting and storytelling dexterity. It doesn't hurt that the artists finally feel like they have a home in New York City; the album certainly reflects a sense of rootedness.
That rootedness is covered in pristine production and playful harmonies between Nelson and Jannicelli, reflecting the coolness of Tom Petty with the sheer honesty of Neil Young, not to mention a bit of Fleetwood Mac thrown in for good measure. "Châtelet" features a beautiful, steady rhythm supporting the lyrics, with Michael Hesslein's piano and Gerald Menke's pedal steel painting an unforgettable sonic landscape. Nelson's words on "Heart-Shaped Locket" stand out as some of the most enduring as she sings, "Got a little ring on your finger / Oh, I feel like I wanna be that rock / I wanna be that time you forgot who you were / And who's to say what's real? / And who is gonna be there to stop it?"
That sort of eternal storytelling is present on all nine tracks, but it is most heartbreakingly beautiful on "The Bridge," written by Chris Kissel, where Jannicelli and Nelson trade verses about living on opposite sides of a bridge. "We're two worlds apart," they cry out, "and no love is lost." There's an innocence about the relationship between the song's two characters, but that innocence is eventually destroyed as the bridge faces a similar fate, and their love must move on.
The culmination of the stories told on Tanbark ends with the simply written, yet absolutely extraordinary closing track, "Like One." With Jannicelli adding nothing more than piano and Farfisa organ to the eerie background, the vocals take center stage as the question, "If I told you now that I'm crazy for you / Would you know the good thing to do?," gets asked to the listener. While no answer is presented, it's clear that, at least to the singer, this is a question that needs to be raised.
When the LP was announced, the duo remarked, "The album rolls between fantasy, innocence and desire." Truth be told, though, after taking the journey through Tanbark, Nelson and Jannicelli — and the expert musicians they recruited for the record, including the aforementioned Hesslein and Menke along with bassist James Preston and drummer Austin Vaughn — somehow bring glimpses of each of those atmospheres into every track. In doing so, they create a timeless, folk-soaked world and invite their listeners to experience it together.
---