Tammy Rogers and Thomm Jutz Team Up for Lovely 'Surely Will Be Singing'
Posted On January 20, 2022
---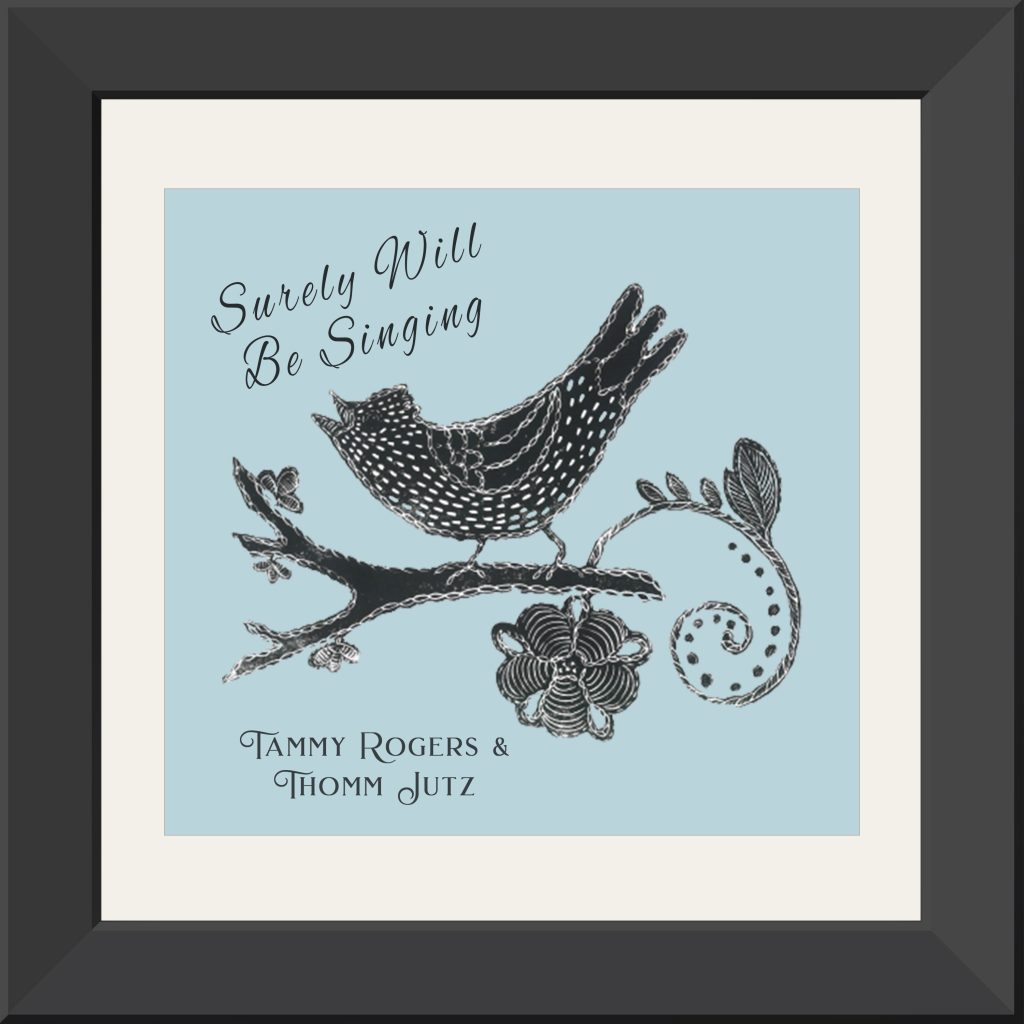 Lilting fiddle notes wind around spry mandolin strums and runs in the bright, swirling title track kicking off Surely Will Be Singing, a gorgeous collection of 12 original songs from guitarist Thomm Jutz and Tammy Rogers, fiddler and co-founder of The Steeldrivers. It's the perfect album opener, celebrating the bliss that singing songs can bring to life's darkest or brightest moments.
Rogers' gentle mandolin runs weave around Justin Moses' sprightly dobro licks and Jutz's nimble lead and rhythm guitar on "On Your Own," which echoes John Hartford's "Gentle on My Mind." Jutz delivers wistful lead vocals on the minor-chord British folk-inflected ballad "All around My Cabin Door," a doleful meditation on aging and loss that conveys notes of hopefulness and unity.
Flying like a runaway locomotive down the rails, "Long Gone" features roaring instrumental bridges that allow each musician to stretch out over sonic straightaways and careening musical curves. On the high lonesome ballad "Mountain Angel," the spirit of a man's dead wife returns during a lonely, harsh winter in his cabin in the mountains. On this song alone, Rogers and Jutz showcase their way with a story; their perfect harmonies and the just-right melodious blend of the instruments conveys the sorrow and momentary joy of the mountain man in the story.
Jutz's spare guitar and vocals ask the eternal questions — Should we have done what we did? What do we do now? — in the opening verse of the reflective "About Last Night," before Rogers joins him on vocals as a way of answering; their harmony confirms that whatever happened last night, everything will be all right. The album closes with the haunting but hopeful "The Door," a sparse tune that strips down the weariness of illness and death to the welcome anticipation of walking out of the door of this life into death.
Rogers and Jutz are a match made in musical heaven. On Surely Will Be Singing, the duo's sterling harmonies float over the warm intonation of Rogers' dashing fiddle and Jutz's crisp guitar licks, producing a sound that echoes with the front-porch, feel-good notes of old-time music and delivering reflective, tender ballads about life and love.
---