Steve Earle Lifts Up His Son's Legacy on 'J.T.'
Posted On January 4, 2021
---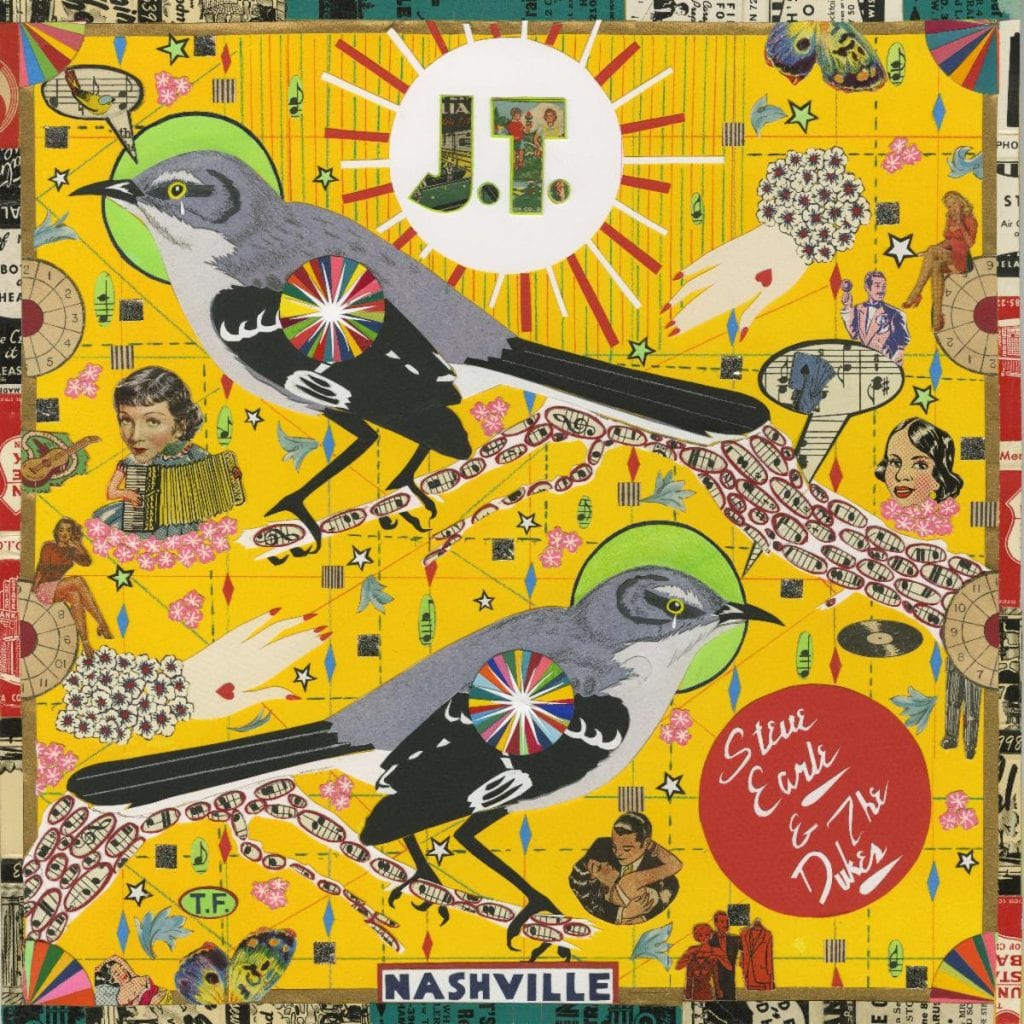 I had the chance to chat with Steve Earle for the Summer 2019 No Depression journal. While our conversation focused on Guy, his album of Guy Clark covers released that spring, we skimmed the surface of several topics that weren't published, including what it meant for Earle to be a parent — particularly to his son, Justin.
"[In 2002] I got in a lot of trouble just for singing 'John Walker's Blues,'" Earle said of the infamous track from Jerusalem. "But I knew it. I did it with my eyes wide open. You know why it got written? Because I have a boy the exact same age as John Walker Lindh. Justin and John Walker Lindh are exactly the same age. I saw a skinny 20-year-old duct-taped to a board, and my first reaction was, 'God, he's got parents, and they've got to be sick.' Justin still horrifies me from time to time. It's a hard thing. Watching Justin play a gig is painful because even when it's great, it's a hard thing to watch. That never changes for a parent."
A little more than a year after that conversation, Justin Townes Earle was found dead of an accidental overdose in his Nashville apartment. Within days, his father prepared to record a set of covers for a new album honoring Justin, J.T.
No matter what it felt like to watch his son play a gig over the years, Earle and his band, The Dukes, pay beautiful, if painful, homage to Justin's life and 13-year solo career with J.T., which comes out today, on what would have been Justin's 39th birthday. (Proceeds from the album will be donated to a trust for Justin's 3-year-old daughter.) To hear Earle sing words penned by his son — like "I know the difference between tempting and choosing my fate" on "Harlem River Blues" — is to hear the fatherly embodiment of sorrow. Though the songs are recognizable as Justin's, Earle and The Dukes put their distinct spin on each, lifting them up as timeless stories that somehow break through that sorrow without ever breaking out of the agonizing reality in which they exist.
That reality is captured in the vulnerable and ethereal closing track, "Last Words," the only song on J.T. written by Justin's father. "I don't know why you hurt so bad," Earle sings on the gut-wrenching ode to Justin, "Just know you did, it makes me sad. Said everything I knew to say, it could not make it go away." The album ends with Earle recalling his final conversation with his son, singing, "Last thing I said was 'I love you.' Your last words to me were 'I love you, too.' I love you, too."
It feels unnatural for Earle to face this reality, saying goodbye to his son, and yet there is a near-divine restoration found on J.T., a record that now joins Earle's growing catalog of covers albums — 2019's Guy and 2009's Townes, which honors Townes Van Zandt, Justin's namesake.
In that conversation back in 2019, Earle remarked to me about his own life, "I think legacy is something someone else decides after you're gone." Though Justin's legacy will forever be cemented in his eight studio records and unforgettable live shows, J.T. will long be remembered for capturing a father's love for his child, which may be the most important legacy any of us could hope for.
---