Stephen Mougin's Solo Debut Uplifts the 'Ordinary Soul'
---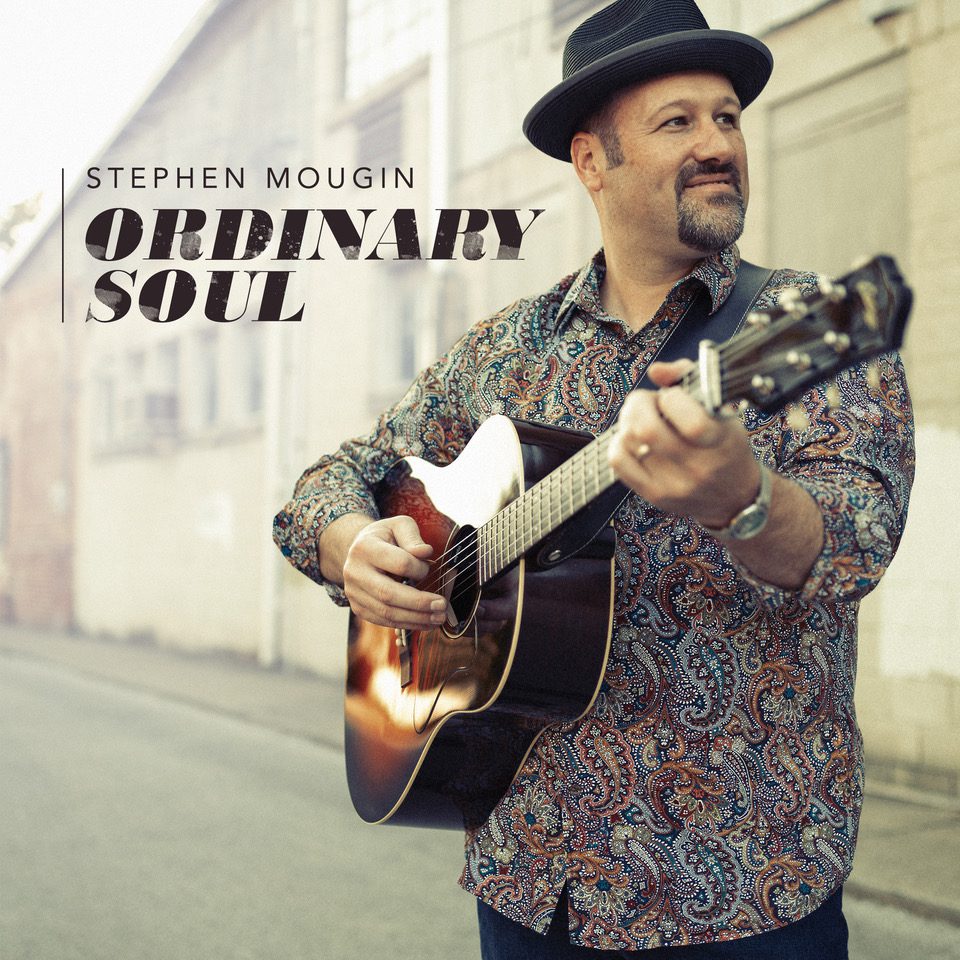 Ordinary Soul is the first set of songs released under Stephen Mougin's name, and its title is apt in that it reflects the modesty that Mougin, or "Mojo," brings to all of his pursuits. The longtime guitarist for The Sam Bush Band, Mougin is also an accomplished music teacher not only in workshops or one-on-one but also through instructional videos for guitar, mandolin, and bluegrass vocal techniques. (He earned a degree from the University of Massachusetts, Amherst in music education with a vocal concentration.) Recorded in his home studio, Dark Shadow Recording in Goodlettsville, Tennessee, Mougin produced Ordinary Soul and handled engineering and mixing on most of the tracks.
Members of The Sam Bush Band, including Bush himself, guest on several tracks, including the bluegrass-meets-Southern-rock blend of "The Song That I Call Home." Its subject matter of feeling the most comfortable on stage or inside the music itself is made all the more poignant since so many of us are not able to experience live music from either side of the microphone these days.
The Gibson Brothers join Mougin on the bluegrass-by-way-of-Webb-Pierce-inspired traditional country of "A Place for a Fool." The strength of this collaboration (they wrote the song together a decade ago) makes one wish for more where this came from. Nashville legend Buddy Cannon and daughter Melonie add vocals to the jukebox-leaning "Play Me a Sad Song Again."
"You Only Like Old Things," written with Beth Wood and featuring just Mougin on vocals and guitar, starts simply enough; old, reliable trinkets and artifacts are described as they're observed taking up space around the house. Yet just as soon as you think you've heard it all before, a la Guy Clark's "Step Inside This House" or "Stuff That Works," the bridge catches you off-guard: "It's just like you to like old things, it's just like me to be new / It's just like fate to leave me / wishing you could treasure me, too."
Closing with the banjo-powered (from Ned Luberecki), follow-your-dreams philosophy of "I'm Gonna Ride" (again, with Sam Bush on mandolin), Ordinary Soul travels a well-worn path of classic country, bluegrass, folk, and Americana, but its strength lies in the comfort found in its familiarity.
---