State of the Heart
Posted On February 15, 2017
---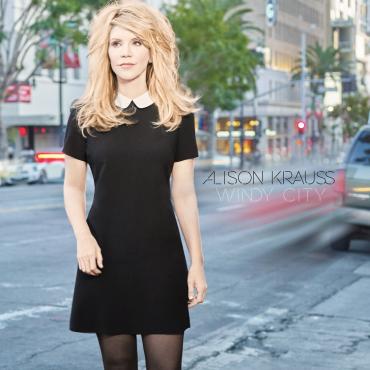 The finest country vocalist of her generation. A veteran producer. A selection of material that has stood the test of time. What could go wrong? Hardly anything on Windy City (out February 17 on Capitol Records), the first solo album in 17 years by Alison Krauss.  Not that she's been idle, what with fronting Union Station, raising sand with Robert Plant and taking her virtuosic fiddle playing well beyond bluegrass. But a girl's gotta step out on her own every once in awhile, and Krauss has done it in majestic style, teaming with producer Buddy Cannon for a blend of steel, strings and standards that might once have been dubbed "countrypolitan" but now simply sounds classic.
Unlike Willie Nelson's Stardust, to which otherwise this album favorably compares, Krauss doesn't revisit the Great American Songbook, but instead addresses the margins and the footnotes. Most of these songs will be new to most listeners, though many will know "Gentle on My Mind" from Glen Campbell's version,  and the closing "You Don't Know Me," the '50s Eddy Arnold-Cindy Walker hit, deserves to be known and beloved by everyone.
Yet the centerpiece is "River in the Rain," a Broadway ballad from Roger Miller's Big River, which shows the writer's depth beyond his renown for wry humor and finds Krauss at her peak.  The opening "Losing You" and the standard "All Alone Am I" both pay homage to Brenda Lee, while Krauss's rendition of "I Never Cared For You" rescues an early Willie Nelson obscurity from the uncharacteristic contrivance of its lyric.
Only  the uptempo "It's Goodbye and So Long To You," one of the album's bluegrass transplants, suffers from overproduction, as a brass-laden Dixieland fade seems to find the arrangement filled with everything including the kitchen sink.  The rest is deftly orchestrated, spare and subtle when it needs to be, with Krauss shimmering and shining throughout.
---