Star of 'Sinematic' is Robbie Robertson in the Role of Himself
Posted On September 16, 2019
---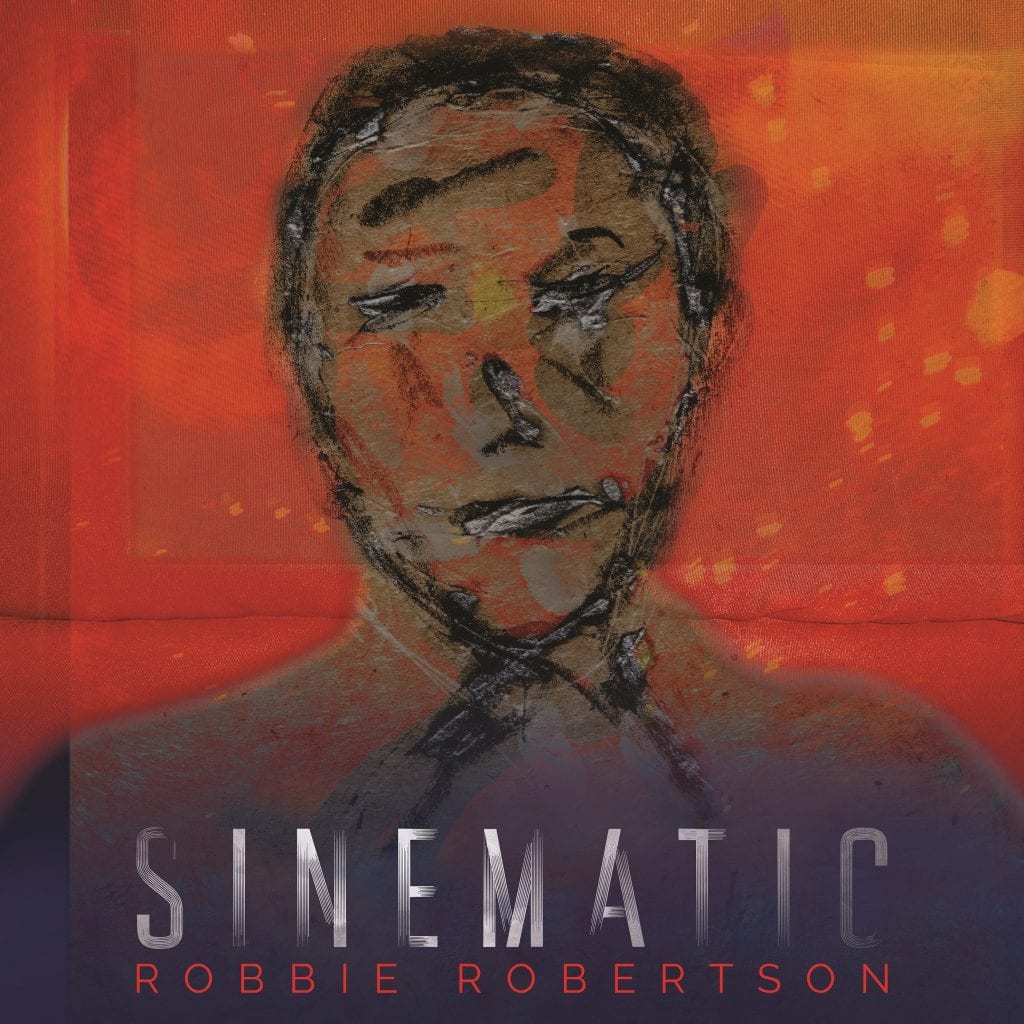 Many of The Band's songs were written with an eye toward the big screen: characters both timeless and of their time, lyrically ambitious, and cinematic in scope. It was a natural move then, when following the dissolution of The Band, Robbie Robertson spent much of his time scoring and sourcing music for motion pictures — mainly for Martin Scorsese. It was a relationship that began when the two collaborated on The Last Waltz. That relationship informs and inspires the overall theme of Sinematic, Robertson's first album since 2011's wondrous How to Become Clairvoyant.
Sinematic represents and amplifies Robertson's fascination with film music and imagery detailing the seedy side of life, with lyrical nods to true-life gangsters, old radio shows, and classic movies. Musically, it follows the path of Robertson's previous solo work: atmospheric, languid grooves that float behind Robertson's assured — at times sensuous — vocals and his always biting, inimitable guitar work. He's accompanied by a core lineup of Pino Palladino on bass and Chris Dave on drums, Howie B handling keys and programming, and Felicity Williams and Afie Jurvanen with backing vocals.
Robertson is at his best on Sinematic when he looks inward and back. "Once Were Brothers," guided by a haunting harmonica ostinato (provided by Frederick Yonnet) and a crawling Jim Keltner groove, confronts the complex relationship of The Band. It's territory covered on his previous album (the poignant "This Is Where I Get Off"), but here he's more explicit, referencing infighting and dishonesty before admitting that in spite of it all, "we stood together / like we were next of kin / and when The Band played Dixie / they came marching in."
As an addendum to Testimony, Robertson's autobiography, "Dead End Kid" recalls his dreams to make it big. Its performance is hungry, rebellious, and undaunted. The oft-mined subject matter of the powerful "Let Love Reign" inverts James Burton's classic "Suzie Q" riff, while the seductive "Walk in Beauty Way" is carried by a pulsating rhythm under a mesmerizing performance by Laura Satterfield, niece of Rita Coolidge.
Less successful are the songs where Robertson steps into a character, such as the hitman in "I Hear You Paint Houses," a duet with Van Morrison. It's the best of these moments, but still weighed down like a pair of cement shoes by tired gangster clichés ("I got a bullet with your name on it," etc). "The Shadow," "Shanghai Blues," and "Beautiful Madness" are all ideas void of Robertson's trademark nuance or strong melodies and stand in stark contrast to the beauty and sublime nature of the rest of the album.
Even when the more ambitious moments fall short, ultimately Sinematic envelops and rewards the listener with dark, hedonistic tones and densely textured sonics. Robertson continues his long, storied journey, coming to terms with his (and The Band's) legacy while continuously searching for new territory to explore.
---