Standard Broadcast – After All
Posted On October 22, 2018
---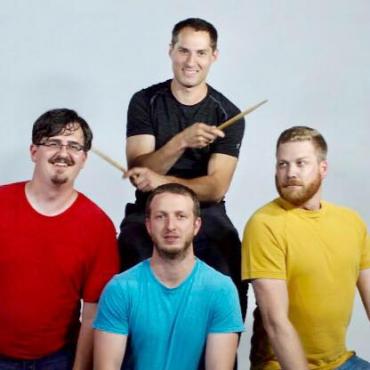 URL: https://standardbroadcast.wixsite.com/website
Melodic rock n' roll crew Standard Broadcast contribute their own splash of charming artistry to the autumn recording season with their brand new single "After All," a reckless, witty pop song that packs a diverse punch more commonly associated with experimentalism. Standard Broadcast are a pretty modestly constructed band, and "After All" reflects their dedication to creating stripped down harmonies that aren't fueled by ridiculous innuendos or overly cryptic lyrics. Fusing their insular pop stylings with a richly produced mix that directs the spotlight almost entirely on the band's bold interpretation of tempo, this latest single is a heartfelt addition to the indie rock songbook and a terrific way for unfamiliar fans to get to know this fascinating new group.
"After All" doesn't come up short in its words or music and is surprisingly well balanced for how volatile its design could have allowed for. It's nice to hear a band that doesn't rush to the climax of their material within the first sixty seconds of a song; Standard Broadcast have no qualms about unraveling their craft stitch by stitch in this track, which only adds to its illustrious draw. Some critics might take issue with the song's obvious debts to surrealism, a common trait among new indie acts, but I think they do enough with this track to set their style apart from the rest of the class. One of the best qualities this band has is their ability to space out a melody and make the most of the tension that it creates, which isn't something you come across every day.
INSTAGRAM: https://www.instagram.com/standardbroadcastband/
Standard Broadcast hail from Pittsburgh, but they have a very Seattle-influenced sound. I hear traces of The Long Winters and Green Pajamas in "After All," but I wouldn't go quite as far as to say this is a post-alternative homage to the Emerald City scene. This music lacks the urgency of grunge and its associated subgenres, and I think that there's enough of a pristine nuance in this single to firmly remove the band from any sort of "throwback" conversation that even mentioning 90s alternative bands would inevitably spawn. Standard Broadcast's sound is their own, and while they aren't reticent about embracing the influences that paved the road for their music, they aren't anywhere close to being an imitation of their ancestors.
I genuinely enjoyed "After All" and think that if Standard Broadcast were to add just a touch more volume and back off of the black and white mastering of this single they would be a lock to transition into the primetime with little to no difficulty. Their sound has already begun to outgrow the underground that made it possible, and I wouldn't be surprised if by this time next year the band is hammering out a record that will be acceptable to fans of alternative rock and contemporary pop alike. "After All" isn't their swan song, but it certainly isn't an amateurish stab at the spotlight. Standard Broadcast are going places, and this track serves as the cornerstone of the unfolding journey ahead.
SOUNDCLOUD: https://soundcloud.com/standardbroadcastband/after-all-radio-mix/s-T1cpd
Mindy McCall
---