Songwriter Peter Mulvey's Pain is Our Gain
Posted On February 14, 2019
---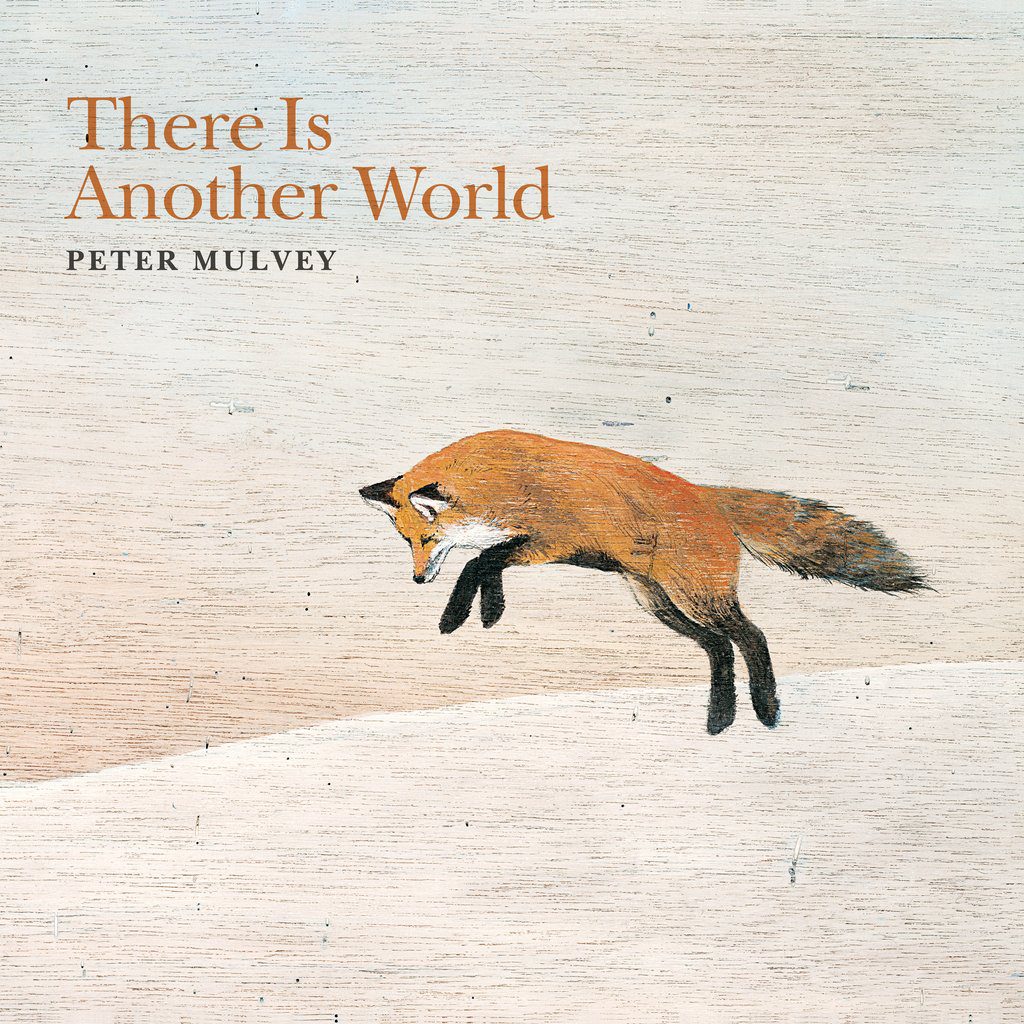 Sometime in 2017, veteran busker-turned-folksinger Peter Mulvey had what his publicist describes as a series of "heart-breaking upheavals". There are no public details (nor need there be) but it all resulted in Mulvey entering a kind of internal winter exile in rural Wisconsin, "unmoored and lost" in the icy landscape.
Compassion is clearly due, but as is often the case in art, the sufferer's misfortune is to our benefit. Mulvey's exile resulted in There Is Another World, a beautiful collection of songs that are at once poetic, philosophical, and powerful. They are, for the main part, a contemplation of change (or the lack of it).
You know what you are in for with the opening track "The Fox," a brief meditation set to a repetitive guitar refrain accompanied by reverberations from wine glasses. Mulvey thought the fox had gone, but tracks in the snow showed it hadn't.
This moves on to "Who's Gonna Love You Now," a devastatingly sad question about what is left "When you've washed off the grease paint and you're still a clown" or "When the princess has kissed you soundly and you're still a frog."
Mulvey's pain gets far more pointed in "To Your Joy," a brutal song about breakup and parting, right down to waving the white flag of surrender: "I widowed you when I martyred myself to my gods, to my gods / And you widowed me when you martyred yourself to your gods, to your gods /  Now I say to you / In all good faith/ Goodbye, goodbye, goodbye."
If anything is going to change, however, it is not obvious from the bluesy "False Indigo": "Right as rain and right you are, false indigo … I'll be wrong this one last time, false indigo … Beware the role of a lifetime, false indigo".
This is not to say at all that the album is depressing. On the contrary, it is very beautiful and reflective. The description of a family (his?) in the retrospective "Fool's Errand" is quite wonderful:
"My father was a Studebaker rolled on a rainy stretch of road / My mother was lilacs carried on a breeze / My brother was a bike with a banana seat, a baseball bat, a pair of jeans with holes in the knees."
I have not heard enough of Mulvey's previous work — this is album number 18 — to know exactly how different this offering is. But from what I have listened to it is quite a departure, not at all of the folk-singer-with-a-guitar genre. The musical production is warm, enveloping, and complex. With Mulvey's gentle but authoritative voice, I could not help thinking at times about some of the great Bruce Cockburn's work.
And, of course, there are Mulvey's lyrics — poetic, intricate, and personal.
"It's such a long goodbye to everything you thought you had to be / And when you can't cry, some fool will tell you that you gotta laugh / But when the moment comes you got to step it up and learn to sing a brand-new tune / Your secret heart comes through and now you got to find your way back to the place that you remember / And it's burning like a fire in the snow."
---