Shannon McNally Sings the Empowered Blues
---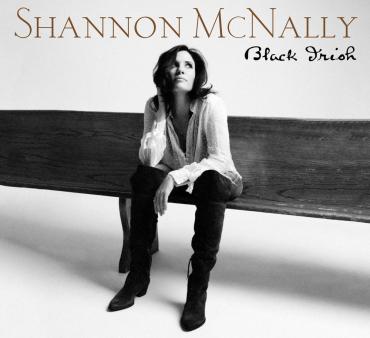 Shannon McNally has been to hell and back, and her latest record Black Irish is a deeply personal account of that. Her bluesiest record yet, Black Irish shows McNally's range as an artist – her ability to be soulful, sultry, introspective and tough in her songwriting and singing. McNally has never sounded better. There is a stunning clarity in her voice, cool and bright, and she uses it with such controlled power. Black Irish finds McNally working through major life moments – a divorce, moving back in with her parents in Mississippi to care for her dying mother, and raising her daughter – and there's a sense of strength and fearlessness at play.
McNally collaborated with the brilliant Rodney Crowell on producing and writing Black Irish, and his masterful blues touch shows. Songs like the full-bodied harmonious "Let's Go Home" and the charging "You Make Me Feel For You" are more literal takes on the genre, while the slinky, purring "Low Rider" and hazy, minimalistic "I Went to the Well" feel more blues-inspired, like McNally's own version. Her low, smoky voice is so naturally suited to singing the blues, you may forget this is somewhat new territory for her. But McNally also explores a more gospel-inspired sound, like on the beautiful, spare folk hybrid "Prayer in Open D" and the heartbreaking "It Makes No Difference." And the addition of beloved Memphis gospel singer Wendy Moten takes McNally's harmonies to another level.
The best moments of Black Irish are when McNally puts her foot down. "I Ain't Gonna Stand For It" is an empowered beauty of a tune about toughening up and learning to say "no" and setting higher standards. And "Roll Away the Stone" is a sexually charged, saxophone-heavy ode to badass rock and roll and sticking it to the man, even when that man is being a real pain in the ass. "Banshee Moan" is a moody, feminist ballad about leaving a legacy. McNally draws on her own experiences as a woman, a daughter, a mother, a wife, (an ex-wife) to conjure that take-no-BS spirit that elevates Black Irish to a work of inspiring independence.
---