Severine – Feel the Rain LP
Posted On November 6, 2018
---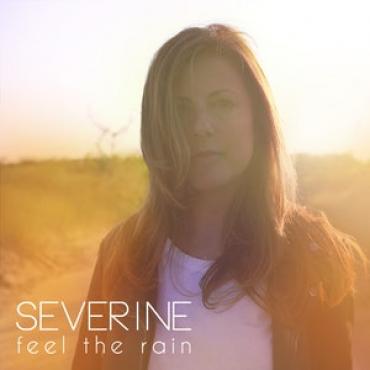 SPOTIFY:
https://open.spotify.com/album/3bTofvPL4FA3R4jX29uoJ6?si=6XdO4FULQ-yeUKyKxjU_oA
Making a good album in any genre or style of music involves a lot more than just compiling some stylish hooks together in a 40 minute format for us to cherry pick and consume mindlessly. Good albums grab our attention from the start and take us on an emotionally spellbinding journey into the heart and soul of their artist, which is exactly what Feel the Rain by Severine does for anyone bold enough to press play. The first studio album by the French-American songwriter is almost guaranteed to get you excited about indie pop again, and it arrives at a time in modern music where raw rhythm is rather hard to come by.
Severine has all the hallmarks of a seasoned studio veteran with the cunning outlook of a recording virgin, and the duality that exists between these two attributes adds an original bend to Feel the Rain that is addictively charming. She isn't shy about showing off her skills in any portion of these ten musical gems, and unlike many of her contemporaries her talents aren't limited to her singing facilities alone. Whether it's evenly distributing melodies or dishing out lyrics that sharply confront all of the most tender subjects in the emotional lexicon, Severine takes us there with a charisma that is unmatched in today's music scene.
"Inner Peace," the fourth track on Feel the Rain, could be the most endearing pop song released in the post-electronic era, and it yields most of its magic from a stripped down construction that owes as much to postmodernism as it does to club beats. In the lyrics, Severine talks about utilizing her art as a means of getting through the toughest moments that life can throw at her. Her cheery attitude is contagious and gets us energized for the six tracks that follow it, which are as jarring and groove-filled as they come.
It's rare that an album closes as strongly as it starts, but in the case of Feel the Rain, Severine saves the best for last in the form of "Still Alive." Tinged with psychedelia and saturated with a vacuum like percussion that recalls the early days of Dub before the style became corrupted by commercial influences, "Still Alive" could be deemed a nightlife anthem just as easily as it could be viewed as a climactic moment of unfiltered catharsis for the record. Severine isn't practiced nor interested in making albums that revolve around a single track, and thus calling Feel the Rain anything other than anthological would be a gross underestimation of her craftsmanship.
Feel the Rain is released around the world. In a time of copycats and posers, she's the real deal – a singer and a songwriter who truly follows the beat of her own drum unabashedly, and if this record is any indication of what we can expect out of her in the future, she's in for a very long and successful career in the years ahead.
INSTAGRAM: https://www.instagram.com/severinemusic
Mindy McCall
---