Second EP Treasure Trove: Classical/Folk-Swedish Surprises-LI Songwriter & Soul Music
---
Contained herein – is the Second installment of several EP collections to artists who have interesting music but less than an album's worth of songs. EP's have always been good ways to get familiar with an artist's material before committing to a full album or paid download. In some cases, it is music by a recognizable artist that's too hot to wait for inclusion on an album.
1 – KATHY ZIMMER – WHITE NOISE – Independent
Despite Kathy's pristine near-operatic voice Ms. Zimmer – a Nebraskan living in New York — sews a compelling vocal to the haunting combination of violin and backup vocalists. The dramatic sound in these five tracks on her 16 minute EP "White Noise," resonates with brilliance. Kathy has at times a Judy Collins sweep to her intonation and it takes on classical music with a folk face – that works.
While the first track "Demon on Your Shoulder" is an excellent opening number it was the second song – the title track – "White Noise," that to my ears is the best song on the five-song introduction and establishes who Ms. Zimmer is. So, it is a good place to start. This begins beautifully with classical overtones and crisp acoustics. Kathy is in complete control and walks the tightrope of progressive rock ala the old early 70's bands – Curved Air, Pentangle, and Joy of Cooking. This has a dynamic, especially when the percussion steps up when the backup singers ignite and Kathy's vocal soars like an instrument as well. This would be so cool on a pair of good headphones. As Kathy proceeds, shades of Kate Bush and Jane Siberry break into the ears. This is a terrific track – great arrangement and a powerful performance and it's goosebumps worthy.
"Watch Me," calms things down from Kathy's previous music and here she is in a somewhat unorthodox manner if not simply cosmopolitan folk. She performs with a custard smooth vocal, deep violin, cello and angelic backup vocals. It's not a typical female singer-songwriter oriented song. It is accessible, beautiful in its execution and still catchy. It has fragments of a Sarah MacLachlan spirit and definitely either Renaissance's Jane Relf or Annie Haslam (both lead vocalists but from different eras). More percussive is "True Blue," in a retro style. Kathy uses a deeper timbre and while this song sounds more commercial and in some ways 60's girl groups in its essence – it's likable because it sounds like girl group if they used a chamber group as a backup. This is the Shangri-Las for the serious listener.
Finally, if prog-rockers King Crimson were to add a lead female vocalist Kathy would get my vote with "Give." It's wonderfully progressive-rock voice and it's not overpowering but compelling and authoritative. Kathy sings big words with ease; every note is musical and superb. This is my second favorite. Kathy remains diversified as an artist and knows how to pace her music for the best results. This shimmers and glimmers in equal degrees. Impressive.
Americana Lady at No Depression interviewed Kathy Zimmer in January – look it up for good additional information.
Website: http://www.kathyzimmermusic.com/
FaceBook: https://www.facebook.com/cosmofol
2 – BRUCE T. CARROLL – FINDING YOU – Independent
Six songs grace Bruce T. Carroll's fine intense commentary on America's past. "Fox in the Henhouse," is old-world folk-rock but Bruce's performance is nonetheless fresh and engaging as Carroll, accompanied by a tight unit with Adrien Reju accentuates the backup. Andy Stack plays guitars and winds around the melody with precision. Banjo (David Bernz) and the guitars have a beautiful contrast between each. And the song has a nice fiery conclusion – and will probably be even hotter live.
The EP is called "Finding You," and it's a beautiful sepia package 4-panel with a lyric insert. "Just Like Finding You," is the second tune. Slow, tempered and a little dark. Bruce's vocal is seasoned – much the same as Buddy Miller, John Mellencamp, and Jon Dee Graham. Sara Milonovich's mournful violin actually brightens the tale and the Ry Cooder-type guitar style is sweet. Cool contrast. Andy Stack's distinctive electric guitar and Lee Falco's drums are perfect with this chain gang beat.
"I Will Never Leave," continues in a sincere musical tradition. Bruce weaves another intense tune with lyrics that need to be read and memorized. Many can relate to his short stories and how his music perfectly captures the melancholy, the courageous, and the defeated that rise above it all. A strong subject, memorable melody and of course, good performances and this track — true to the troubadour beauty of a David Blue (S. David Cohen), Eric Andersen or Eric Von Schmidt.
This 26-minute EP continues with "If That's The Way You Feel," and possesses a pleasant European accordion feel (Jeremy Baum). Bruce maintains his similar style to Buddy Miller but, the quality is of a different stripe. The originality is slightly more Euro-folk and maybe because there is a pinch of John Prine by way of Serge Gainsbourg and Adam Mitchell ("The French Waltz") in this – quite polished and genuine.
Track 5 "Who Never Felt The Need," is more of the same. Euro-feel, gentle and melodic, and what makes Carroll special is his subject matter and how he recounts falling in love with someone else's wife. But instead of something nefarious, crude or uncouth – Bruce lets his lyric unfold in a respectful manner. Adultery of the heart – realized quietly, safely and yet, frustratingly. But Bruce lets his conscience sing and with that, effectively especially with his brilliant musical accompaniment. So, how many of us can relate to this? Tell the truth.
Closing the EP out is an equally compelling tune in "If You're Still There" — a lovely song about being apart from the family due to drug addiction. Not a very romantic subject but this is what sets apart a pop singer from a true artist. It's about being away from the ones you love because you made the wrong choices. This is Bruce's genre – a little more vinegar mixed in the salad but every now and then there's sweetness. It's how you come back. Pensive piano by Bruce and excellent backup singers and this is potent material – and not often the area of novices. Bruce is really putting himself out there – he's sharing what is real to him – it's what makes some singer-songwriters sort of heroes. Tragic, tarnished, imperfect – narrative heroes. EP is worth just having for this song alone. The EP was produced by Andy Stack with Bruce T. Carroll and it was recorded in Beacon, NY.
Website: http://www.brucetcarroll.com/
FaceBook: https://www.facebook.com/brucethomascarroll
3 – BODINROCKER – ROLLER COASTER RIDE – Independent
Four short tracks at 15-rapid minutes – from the albums "Eye to Eye," and "Rock It the Right Way," this Swedish band has a near-perfect Status Quo sound but they are wholly original in their retro-melodic brilliance. The samples provide excellently recorded chiming guitars that open most of their tunes and track one is quite energetic. Anders Bodin's lead vocal and guitar imbue old style rock but his tone is such that it richly embraces classic rock in its best most fun form. I see members of Status Quo wondering who hijacked their style when they weren't looking. Hey, Tracy Chapman did it to Joan Armatrading and Dire Straits and Mason Ruffner did it to Bob Dylan.
"Roller Coaster Ride," reminds us what American hit radio rock once sounded like – it's reliable, melodic, driving and a slice of adolescence. To me, this is an ideal summer song. Are you blue? Depressed? Or anxious? Don't reach for the Zoloft – reach for this EP play the tune and then press replay again. You will run out and buy a Coca-Cola for everyone at the store and you will smile all day – and everyone at the market should be singing the chorus to this with you. This was what The Beach Boys used to do in the early 60's.
"Vacation," continues with the wall of chiming guitars and these guys perform with a fun-energy few bands today even understand. This has sun, beach and California sand spilling from every note, and snow-cones melting on the boardwalk. If more kids listened to this music they wouldn't need psychiatrists – maybe their sugar levels would be higher but what the hell. This music is ear-candy even for an old dude like me. You should listen to this in Bermuda shorts, cheap sunglasses and be holding a Pina Colada. The Beach Boys could cover this song it's that good.
More three-chord progression delights start"Space," and this is closer to the artsy style of a late 70's new wave bands New Musik ("Islands," "Living By Numbers" & "Straight Lines")and the classic band Sparks ("Over the Summer," "Forever Young," & "At Home, At Work, At Play,"). There's nothing but smiles when you listen to this brilliance. Is it true Americana? No. But it is a slice of what the 60's American music used to provide and it made for a happier time. This is hard to ignore because it is infused with nothing but optimism, From the guitars to the voices – you'd have to be dead not to bop your head in time to this musical confection.
The final sample is "Long Way Round," and it's really upbeat and it's a slight dip into the Deaf School text book. Just add a female lead vocalist like Bette Bright to accentuate the same way the lead guitar does. The production would knock out Brian Wilson and Phil Spector. This is a tapestry of colors moving fast in a kaleidoscope. This would get people in wheelchairs moving. More rollicking piano and a blistering sax solo would make this a classic in the tradition of the old Sunrays' song "I Live for the Sun." Bodinrocker is today's Ramones at the beach. Brilliant. The collection was produced by Lars Ekberg and Anders Bodin.
Website: http://www.bodinrocker.se/
FaceBook: https://www.facebook.com/Bodinrocker-359535344080005/
4 & 5 – CALLE KARLSSON – MONTEREY SHORELINE (2) EP's – Paraply Records
The first EP contains only two tracks and they are sung in Swedish and despite this – both songs are performed beautifully. Pedal steel, accordion, and warm Calle Karlsson vocals highlight the tracks. You don't have to understand the lyrics to appreciate the arrangement and the melodies. Calle has a sincere old-world vocal and the backup vocalists are haunting on"Pappa." ("Dad"). A nice piano piece begins the second track "Ett Stilla Regn," ("A Still Rain") and this has a strong melody. Instantly enjoyable and it's a poignant song sung with a gentle female vocalist Linda K. Johbarn. The pedal steel/flute rings through effectively and this affirms that there are some wonderful singer-songwriters performing in their own language at a level that is stunning. This would be an ideal song for an American artist to sing. Let's not forget that Elvis Presley's "It's Now or Never," started out as the Italian song "O Sole Mio," and his "Surrender," was "Come Back to Sorrento." Elvis' "Wooden Heart," was originally a German folk song. Calle Karlsson has an impressive songbook of his own worth exploring.
His second EP is the 20-minute"Monterey Shoreline," contains 5 songs all in English. "Monterey," is a beautiful upbeat track with powerful female backup and it's melodic. Karlsson has a magical command of English and he is well-supported by lead guitars, flute, and keyboard solos that pepper the well-arranged song quickly. There's virtually no accent to Karlsson's vocal and he has an effective summer infused tune with very-Californian lyrics. If you didn't know this was an import from Sweden you'd swear it was a great new track that escaped your suburban radio station.
Track 2 "Shoreline," continues as Karlsson applies his very-Americana rich voice to an appropriately dynamic song with smart lyrics and potent musicians throughout. This is very American and catchy. Calle is a master of melody –something sorely missing from many new artists. The build-up on this tune is refreshing. The pedal steel is fluid and zips around like a fast bird. Deep solid drums and keyboards keep the song infectious and above all not boring. The song possesses as well, an unpretentious message. Continuing in an Americana-folk tradition Calle's voice is borderline Jackie Leven – the late prolific Scottish singer-songwriter on "Carry On." This song is basically simple, yet captivating. It carries a nice melody along on a hard-shuffle and the story that unfolds is sung with clarity and confidence. These are all accomplished musicians who know their way around the music – no clichés, no pomposity — just little tight masterpieces. They may be interpreting Americana but they have a touch that anchors it in their own traditions and that's what makes these songs resonate. Calle's vocals are delightful and he could easily sing in Nashville or Austin.
"The Sun Song," and "Seize the Day," are a little more in a European balladry style. Heavy on melody and the interplay between instruments is tight and inventive. The recording is very well mixed. The accordion through "The Sun Song," is what lends itself to a more Euro-folk embellishment. Calle sings well – and though he may not be exposed to the standards of Americana folk Calle is able to dress up his compositions in more conservative threads than the old mannerisms. This could be to his benefit. "Seize the Day," is wonderfully arranged, rocks a little more and features excellent female vocals (Annika) that adds a cool dimension to the song (both songs by Calle were co-written with Annika Fehling & Patrick Rydman – who also played guitars, keyboards, and programming) with Conny Ohlson (pedal steel) and Christopher Ek (bass).
This is not the way most American folk rock is written – it has flavors that are fresh and deliberate. Quite a delightful listen and an artist that, if you can get used to him, can be habit-forming. The two EP's were produced by Andreas Holmstedt. Track 5 was produced by Patrick Rydman
Website: https://translate.google.com/translate?hl=en&sl=sv&u=http://lajet.se/&prev=search
FaceBook: https://www.facebook.com/calle.karlsson.129
6 – KIRSTEN MAXWELL – 6 TRACK – Independent
Kirsten Maxwell – from Long Island, New York — opens her six-track EP with an appealing vocal and little story song that is convincing. "I Couldn't Breathe," is impressive in its storytelling – Kirsten unravels a deep tale and dresses it up in a vibrant melody.
While, for this EP, I disagree with others that she should be compared to Judy Collins, Joni Mitchell and Joan Baez – these tunes don't have any of the old folk traditions, more classic folk singing, or jazzy inflections each woman exemplifies respectfully. Judging from this collection – Ms. Maxwell's voice is more in line with more progressive female vocalists. Her voice alone wraps itself around your ears for certain and her voice is enduring. Is she a folk singer like Collins? Her voice has the tone but doesn't have the experience of traditional songs. Mitchell? She doesn't write her songs in any of the Joni Mitchell genres here nor is she as descriptive and wordy. Baez – I don't hear it or see it. Is this a criticism? No…it's simply not accurate – not on this latest EP anyway.
Maybe she did sound a little like those female singers on previous releases but this EP doesn't suggest that course.
The question whether she could be like Collins? Baez or Mitchell? That may take awhile since writers forget just how unique a style those women carved out. The potential? Yes. Sounding somewhat like them doesn't make the artist what they are. I can sink countless baskets but I'm never going to be an NBA player.
I'll Be the Fire," is more in a Sarah McLachlan-Vanessa Carlton vein. She possesses a commanding breathy, yet still powerful tone that has a persistent live-wire approach. The song has typical lyrics this time out but Ms. Maxwell's vocals make up with a focused delivery. Musicians are all on the mark and it is today's basic style. I would like to see Kirsten challenge herself and try hard to deviate from an already acceptable style – and really put the irons in the fire. She has the voice.
"I Wonder If," is more on target. Kirsten with basically just a piano and another well-written lyric uses a wider range and she is what I expected – more inventive than just a good singer. Emotionally charged song, with just enough sensitivity without being pap, enough creative words to keep its head above cliché and enough vocal diversity to keep the song lit with bright and light with very little smoke escaping up to the ceiling. Here, Ms. Maxwell sounds like Ms. Maxwell and no one else. Bravo.
Kirsten continues to keep her showcase interesting with different instruments and a nice melodically charged arrangement in "Prism." This is one of the best performances on this EP. She may have started out sounding typically singer-songwriter with commercial pop leanings like several good female singers but here she shows a tinge of Americana possibilities and the possibility of country-rock, of a more folk tradition and a roots recovery. Not Collins, not Baez and definitely not Mitchell. If her career as a pop chanteuse fizzles she has the goods to spread out and become even more viable with traditional music. Her voice has the timbre and the sincerity. Finding a niche is the trick.
With "Butterfly," Kirsten solidifies her worth with a mystically mysterious and captivating tune. She has taken her Sarah M. cues, but she seems to have injected a little Kate Bush muscle and Stevie Nicks wizardry into her writing and performing. I could see and hear Fleetwood Mac perform this, yet, I listen and the definitive performance is Kirsten alone. This is a little masterpiece from this young lady. This is an artist still in the making and not just a singer. There is drama, there is pacing in her voice. It almost dips into the darkness of Swans' Jarboe but she safely doesn't.
The final track is "It Started With a Rose," and I guess Ms. Maxwell left one of the best for last. This is not just singing a song straight with a good voice. This is rehearsed – word for word. She knows which words are more important than others. This has an old-world beat and approach but her voice elevates it to modern day and the voices are lashed together sophisticatedly. There is a hint at June Tabor, Christine Collister crossed with Annie Haslam/Jane Relf (lead vocalists in different inceptions of Renaissance). Maxwell straddles the rope of progressive rock but she doesn't really allow it to overtake her style. She is classy just using the power of its rock cum classical punch and unleashes this beautifully performed showpiece. This was an excellent song.
Website: http://www.kirstenmaxwell.com/
FaceBook: None
7 – JAMES VIII – 7 TRACKS – Independent
James VIII collection is surprisingly soul deep. An American Idol contestant in 2016 — the actual first song – "Set You Free," is actually a cool, groovy, soulful retro tune with nicely accentuated deep sax and excellent authoritative vocals that would have been top ten on AM radio in the 60's – on both regular commercial radio and urban radio. The deep sax lines set it apart from other soul songs that don't use this type of sax and this is both, danceable, likable, listenable and impressive. Not that this kind of music may have a hard time finding a modern day audience. I don't hear any foul language as yet and it's not crude. So, how could it be a success? (I'm being sarcastic).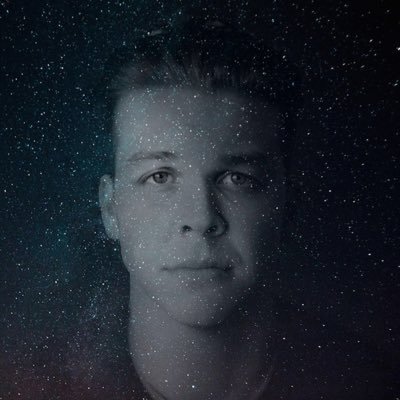 There's a classic Stax Records sounding lead guitar – from the dusty old trunk of Steve Cropper probably that occasionally surfaces in this third tune "Blueberry Wine," and James VIII, for a young fellow, lays down some excellent soul and falsetto vocalese here. It's safe to say this is genuine because the feeling and the musicianship is ripe. No excursions into novelty. No imitations. Some would say this kind of showcase is dated, old, and not what's happening today, I beg to differ. I think so long as a new generation is capable of picking up on this genre and actually doing a credible job there will be an audience and there will be songs. If they build it – they will come. This was impressive and I can't see it fail in an integrated audience. "I'll keep drinking you in when no one will know I won't come up to breathe…"
"Things We Carry," is a little more serious and though James VIII uses his regular voice and his falsetto effectively he balances its use. He doesn't exaggerate and tries to keep it in a Sly and the Family Stone hip gear. I was never big on this kind of song but when it's done correctly it has its flavor. This is well done, and like a small garden that's cultivated, and cared for – it will reap benefits. James VIII reeks of authentic soul. I can see singers like Al Green and the late Marvin Gaye embrace this young man's effort. It's not contrived to turn a buck – he has the goods.
Digging even deeper into a retro area of original rhythm and blues which mutated into full-blown 60's soul music – this has dancehall 50's guitar strums. James VIII has a warm doo-wop lead singer's angst wrapped tunefully in his pipes. "Forever Love," is simply titled but it has weight in its suave presentation. A slice of Bobby Day without the novelty, a tad of Clyde McPhatter (The original Drifters), and several other notables come to mind. Maybe James VIII isn't yet in that penthouse of classic soul singers but it's hard to deny him the prediction that there's a lot to love in his masterful showcase. I can't think of too many singers today who are mining this wonderful genre of music except for a handful of imitators. James VIII is not imitating – he has a style and he exhibits authenticity.
"Love You Right," continues with Steve Cropper-lite lead runs and the tone is quite good. A little more studying of the Stax Records house musicians would tighten this unit's performance considerably. Nostalgia will ensue but that can be a plus. Don't forget these were the impeccable white musicians who played on Aretha Franklin's hit records and later Wilson Pickett's. This song didn't rock me as much as the others, but the lead guitar was excellent throughout and while James VIII vocals were a little thin like the lead vocalist in Archie Bell and the Drells – he did succeed in getting the necessary soulful feeling through. "LDHFN" ("Love Don't Happen for Nothin'") – is sung in a slower sensitive slow walk and clap. James VIII never loses touch with his natural soulful voice and on this song – though it drags just a little – does exemplify James' deep inventory of influences and soul sacrifice. This does have and maintains a deep groove. More Steve Cropper-type guitar and it's absorbing and vibrant. It keeps the song from going below the surface – but, it wouldn't be because of James VIII. He maintains a well-fueled vocal and maybe the chain-gang beat and clap is what they were going for. James VIII may have to convince radio that this music is still viable – but I think the black radio stations are going to ask that ancient Elvis question all over again: "this guy sure sounds black…must be black…he's not black?"
What they will find is something that is satisfying down to the core. This EP will be released August 24th
Website: None
FaceBook: https://www.facebook.com/jamesthe8th/
If interested, availability of all EP's can be obtained at the respective artists' websites, eBay, Amazon, Band Camp and other music purchasing websites.
Disclaimer: The opinions expressed in this review/commentary are those of the author and do not necessarily reflect the official position of No Depression. All photography is owned by the respective photographers and is their copyrighted image; credited where photographer's name was known & being used here solely as a reference and will be removed on request. YouTube images are standard YouTube license.
John Apice / No Depression / July 2018
---