Sax, Synth, and Sturgill Simpson Shape Lucette's 'Deluxe Hotel Room'
---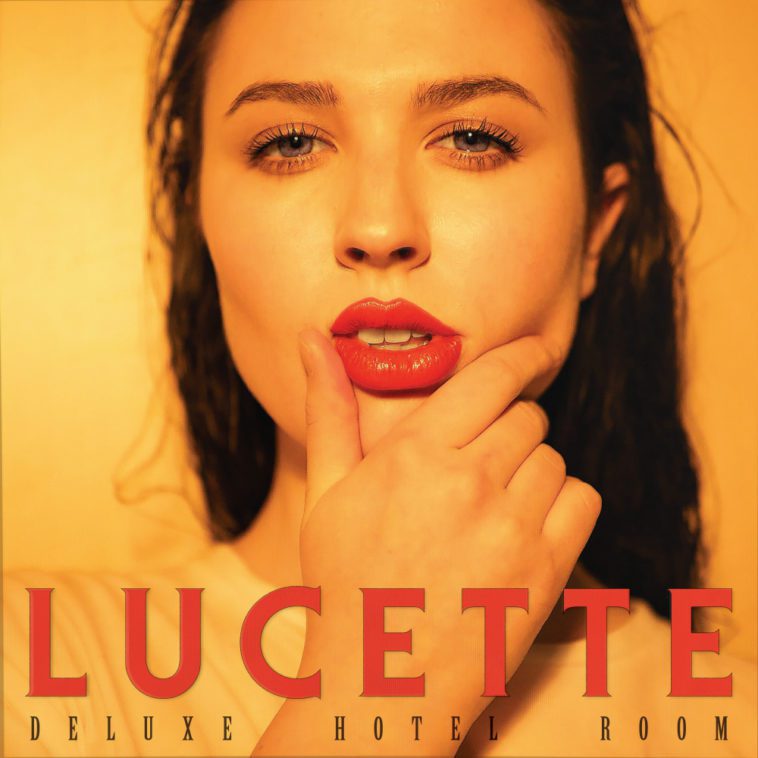 At some point in the '80s, the saxophone came to be primarily embodied by three individuals: Clarence Clemons, Kenny G, and Glenn Frey. The first two were a whole lot more tolerable than the third. Clemons' sax let the tension out of the room during Bruce Springsteen's emotionally nostalgic endurance tests, while Mr. G played his sax as though it was Fabio's finger running its way all the way up a woman's back, and then all the way back down.
Both are legitimate uses of a saxophone, but Frey, who employed the sax as a sort of metaphor for a cocaine straw, keeping you moving even though you knew what you were moving to was downright awful for you, really mucked it all up.
The saxophone's 21st-century redemption has come from an unlikely corner: Americana. After Sturgill Simpson's Metamodern Sounds in Country Music had hard-country protectionists thinking their savior had arrived, the Kentuckian zagged, releasing a moody, tender concept album (A Sailor's Guide to Earth) that owed more to Motown than Music City. And it was chockablock with horns.
With her sophomore LP, Deluxe Hotel Room, Lucette (Lauren Gillis), has made a shift similar to that of Simpson, who — wouldn't you know it? — happens to be the album's producer. Whereas her Dave Cobb-produced debut, Black Is the Color, left the Canadian firmly planted in the woods, Deluxe Hotel Room has a bluesy, sophisticated, seen-it-all vibe. Saxophones and synthesizers are peppered throughout the record, although Lucette doesn't belong to the city, thank goodness. In fact, she doesn't belong to anyone or any genre — a more strung-out version of Cowboy Junkies in that way.
Deluxe Hotel Room is a master class in mood sustainability. Aside from "Angel" and (arguably) "Full Moon Town," there are no particularly upbeat tracks, yet the record fails to fall prey to redundancy. The album's standout tunes are, fittingly, the opener and closer: "Deluxe Hotel Room" and "Lover Don't Give Up on Me." These are among the sparer arrangements on the record, with piano at the fore, and they act as perfect bookends.
The record starts with decadence and desolation and ends with a plea for understanding and a hint at redemption. It's the ideal soundtrack for when the power goes out in the hotel you're staying at in a foreign country, with storm-propelled waves crashing into a rocky beach and only a glint of moonlight piercing the blackness. It's music to plumb your soul by. Put that procedure off at your peril.
---