Samantha Fish Leads Jonathan Long Through Beautiful Surprises
Posted On September 6, 2018
---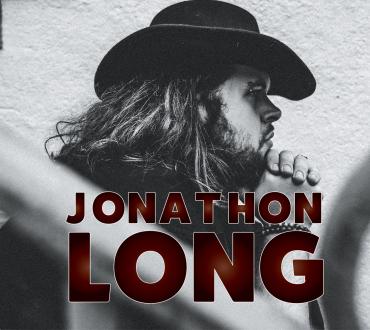 Sportswriters are fond of saying they don't root for teams so much as they root for story lines. Writing about music is similar, in that you tend to think in terms of the story of an album as much as you think about the music itself. Which is why it's such a lovely thing when a release unexpectedly grabs you. Jonathan Long's self-titled third album is one such album.
Long is a singer/guitarist with a beautiful, expressive voice that sounds a bit like a less raspy Ryan Bingham. It's not just the technical quality, but the emotional honesty with which Long sings. That's what grabs the listener and doesn't let go. Because the album doesn't have many other hooks. The songs and melodies are great, but not exceptional. The production, by blues legend Samantha Fish, is solid, but relatively innocuous. Instead, Jonathan Long's has made a great album just by performing, and, of course capturing, a great album. It's low-concept and effective. It's also something not enough artists can pull off.
Long and Fish wisely pull in the listener with the first song, "Bury Me," which is almost a microcosm of what happens during the rest of the album. It starts with some gentle, almost hesitant guitar before a simple drum beat kicks in, followed immediately by Long's vocals. The chorus is sweet New Country, but doesn't sound like a beer commercial. It's because of Long's sincerity, which makes sense given that it's a song that's about being true to yourself, whoever that is.
One of the album's nicest vocal moments comes on "River," the only non-Long penned track on the album. It's a slow track, featuring Long duetting with Fish. The vocals are sad and the textures are gorgeous, with ringing distorted guitars and slide guitar that practically weeps across the track. It's a great song that's incredibly well produced, but it also helps that Long and Fish tap into some deep vocal emotions.
Long is also a fine guitar player, with an impressive sense of melody. "This Road," a nondescript blues rock tune, has an amazing, epic slide solo that transforms the song. Typically, when you hear a slide solo over a blues groove, you go straight to Duane Allman, and while there are certainly Allman nods in the solo, there's also a rawness that creates excitement.
Long is very good at creating excitement. "Where Love Went Wrong" is the album's curveball, a pure soul track that pretty much comes out of nowhere. Long has a soulful voice, but not necessarily a voice made for soul music. But once again, his sincerity and commitment to the song makes it all work, as does yet another solid guitar solo.
In creating Jonathan Long, Long said he went into the studio with songs, rather than just ideas. Listening to the final product, that workflow is apparent. The album is cohesive and deliberate, without falling into the trap of being too clever. This is an album of solid songs performed by a talented singer whose gift is his ability to reach down into a personal truth. He's also aided by some serious guitar game. If you decide to pick up his album after reading this, you might be a little less surprised than I was by how good the album is, but you won't enjoy it any less.
---