Samantha Fish Finds Power Across a Range of Genres on 'Kill or Be Kind'
Posted On September 17, 2019
---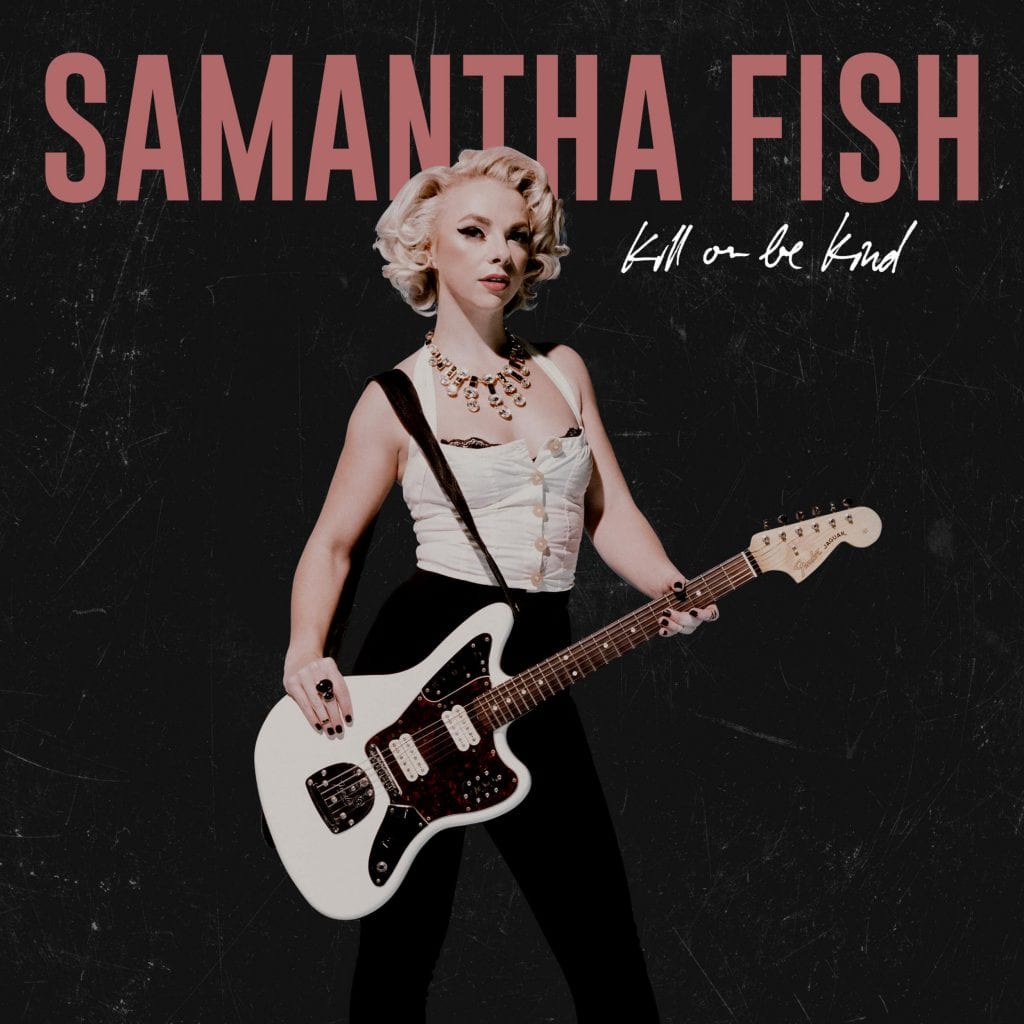 Samantha Fish can take you for a ride in the country, blow your blues away, or body slam you with some raucous rawk from her oil-can guitar, as evidenced in her 2016 blazing barefoot throwdown of "Gone for Good" at the Telluride Blues and Brews Festival, which has nearly two million views on YouTube.
For her last two albums, both released in 2017 within a few months of each other, the Kansas City native experimented with different strains of the blues. She mined old-school R&B on Chills and Fever, including a soulful cover of Barbara Lewis' 1963 hit "Hello Stranger." With Luther Dickinson producing and playing on Belle of the West, she explored Mississippi Hill Country.
But for her latest, Kill or Be Kind, her debut on Rounder Records, Fish shows off a more introspective side. There are still plenty of fireworks, she's just not painting the sky with them at every opportunity. Recorded at Memphis' Royal Studios, Fish soaked up some of the ambiance from the studio's HI Record days, when Willie Mitchell produced Al Green '70s-era hits including "Tired of Being Alone" and "Let's Stay Together."
But even though there are soulful elements scattered throughout, this is not a soul record. Fish doesn't stick to any one genre, but blends them for her most mainstream-sounding effort to date.
The singer/guitarist has said that the overall theme of the record is affairs of the heart, but once again her approach is anything but conventional, these heart attacks treated by Dr. Fish appropriating various treatment styles and personas to deal with the problems.
Fish reaches over into the jazz shelf of her medicine cabinet for "Dirty," calling up an Eartha Kitt vocal style to get a sexy, big cat purr thing goin' on. But Dr. Kitt doesn't hang around long, replaced by Fish channeling Blondie's Debbie Harry for "Love Your Lies," then borrowing some of Chris Stein's clangy riffs to fill out the Blondie profile.
"Kill or Be Kind" finds Fish infected with the Memphis soul virus, with the Willie Mitchell/Al Green sound seeping into the soulful horn-enriched fiber of the song. Fish tells her lover she can kill him just as well as she can cure him if he doesn't care for her treatment.
"Love Letters" is the closest Fish has ever gotten to mainstream mellow, with a soft spoken intro that makes you believe for an instant she's gonna go pop, but blues fans needn't worry about her moving toward a total crossover. Just a few bars in, Fish shifts into a higher gear with gospel soul vocals then takes it out with a grinding, wailing, paint-blistering blues guitar solo.
Fish gets rootsy once again with "Watch It Die," summoning up a Mississippi Hill Country feel.
With Dr. Fish on the job, once you set foot in her hospital, there's no guarantee of a cure, but her infectious treatments will have you checking in again and again.
---