Ron Sexsmith Looks Inward, Finds Balanced Bliss on 'Hermitage'
---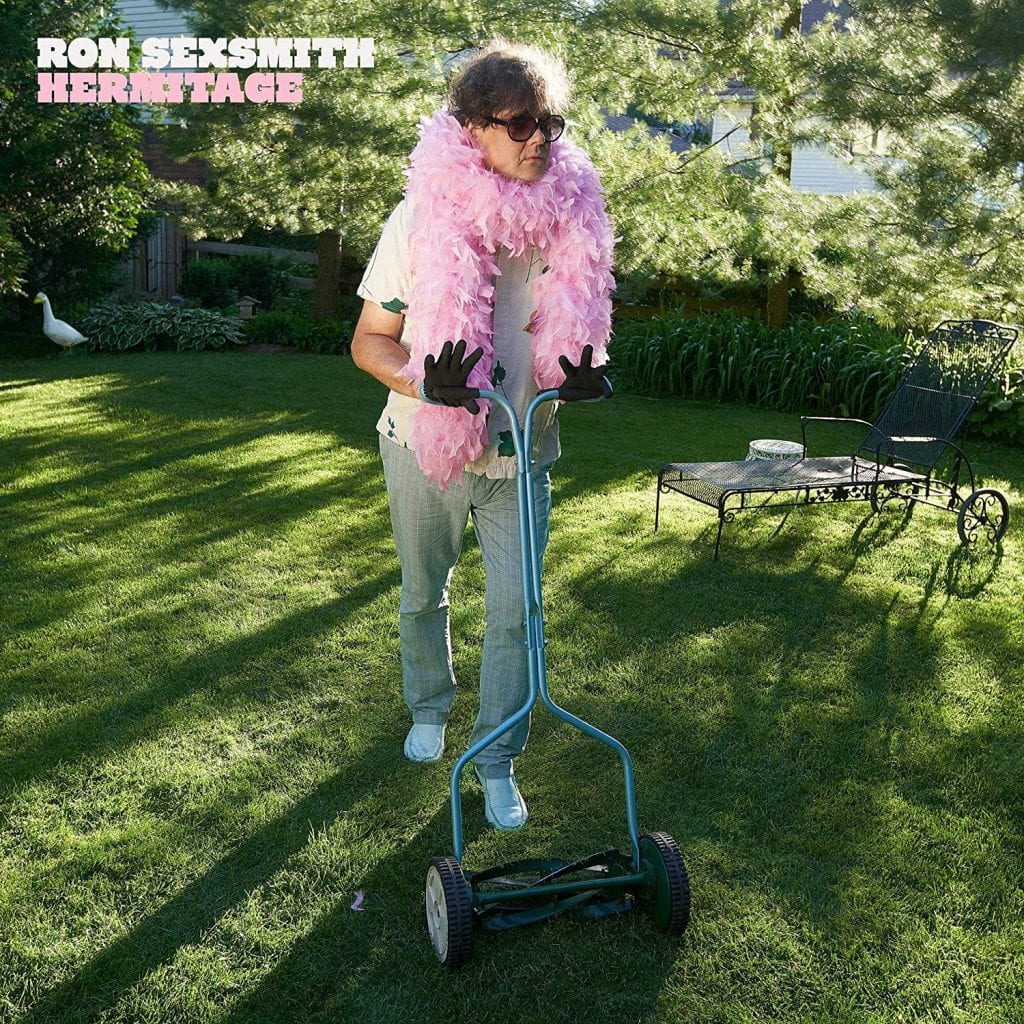 Ron Sexsmith takes listeners on a dreamy, pastel-tinged vacation of the mind with Hermitage, a batch of 14 songs that range from loosely tropical swing-alongs to forlorn lullabies. Often backed by a simple piano line, the melodies in this album tell a gentle story, creating — as the album's title suggests — a kind of hideout from the outside world.
As it happens, Sexsmith made the project from a literal "hermitage" of his own. The album started taking shape just after he left Toronto, his home city for the past three decades, and moved a couple of hours west to Stratford, Ontario, the same small town where pop superstar Justin Bieber grew up.
With help from his producer, Don Kerr, Sexsmith arranged a recording setup in his living room, playing all the tracks on the album himself except for the drums. The project's self-contained assuredness shines through in every song, a theme that the singer says comes from the confidence he found while making it.
Musically, Sexsmith's influence came from the classics: There's an easygoing jangliness that you might expect to find on a Kinks record, and the decision to make the album in one self-sufficient spot is a nod to Paul McCartney's solo material. Lyrically, any heartache the songs encounter doesn't upend the overall project's deep sense of zen.
"I think it's a very upbeat album, lyrically," Sexsmith says in a press release. "It's reflective of the sort of peacefulness that I'd recently felt. I'm getting more comfortable in my own skin."
Hermitage is not a universally positive project — for its first single, in fact, Sexsmith led with a moment of gentle contention, "You Don't Want to Hear It" — but even when taking on topics like disagreement and loneliness, there's a soft, gauzy layer of perspective between the songs and the real world.
"The joy and sadness have become one," Sexsmith intones on the album's final track, "Think of You Fondly." The song is a recapitulation of all the themes on Hermitage, bolstered, for the first time on the project, by a backing choir. It's a fitting message as the singer looks back with compassion at situations now separated from him by an ever-growing gulf of time and distance. From the vantage point of Hermitage, the past's tempestuous emotions blend together into a memory. For Sexsmith, that memory is a net positive.
---