Rodney Crowell Sharpens His Songwriting for 'Triage'
---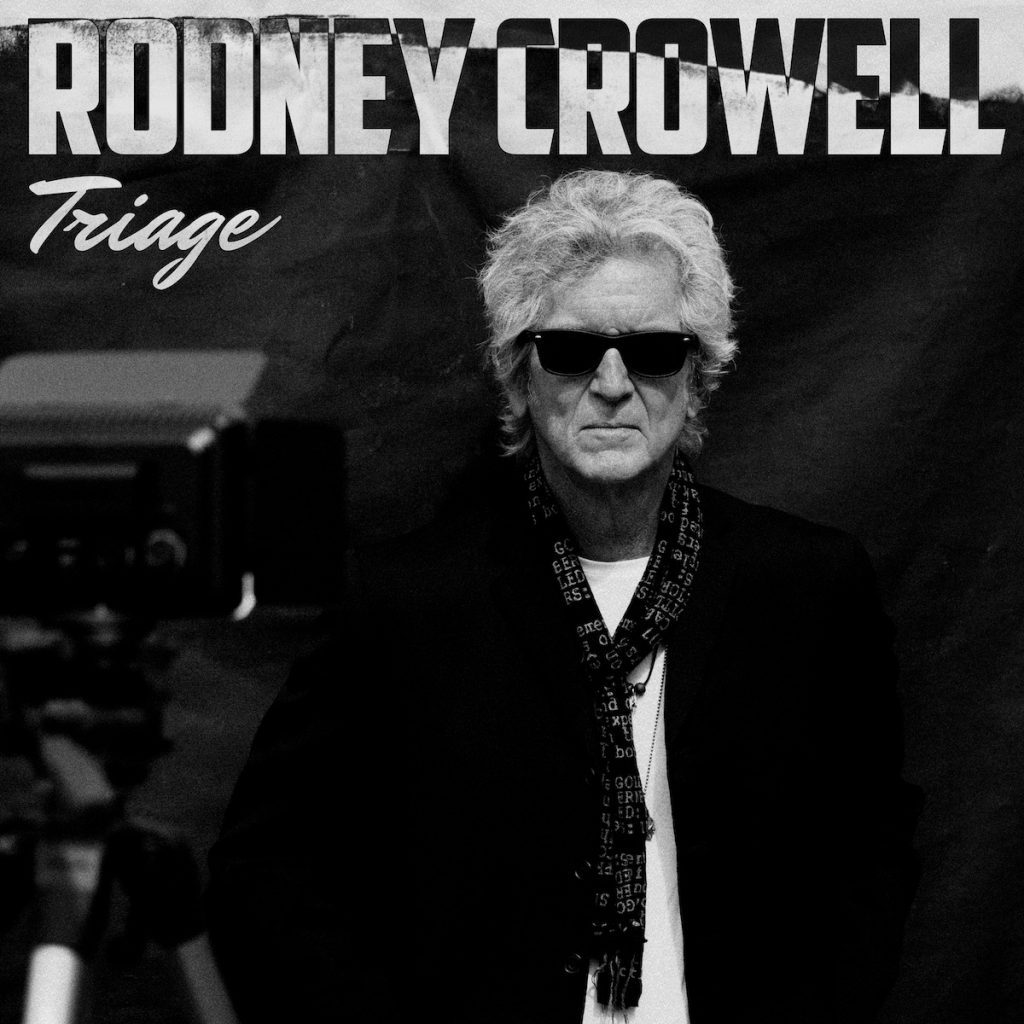 Rodney Crowell's songwriting just gets better and better. He wears his introspection on his sleeve with an incantatory presence, and his lyrics artfully create little worlds that depict the ragged ways that we fail and thus seek redemption and love. With his sharp-eyed vision, Crowell sees both the pitfalls and promises of love, and he's no starry-eyed romantic. Not all of Crowell's stories on Triage reveal healing and light, but even in his world-weariness, he's hopeful that the power of love can act as a force for forgiveness and healing.
"Don't Leave Me Now," the album's first track, opens sparely, with just Crowell and his guitar as he bares his soul and pleads for forgiveness. In a flash, the song launches into a galloping, straight-ahead rocker in which the singer gets down on his knees, expressing the urgency of his need to be forgiven and knowing that such redemption may not come no matter how softly or how loudly he cries for it. The title track rides in on a funky soul vibe, searching through the detritus of human failure and triumph and looking where love might hide in these shards of our broken existence. Crowell candidly looks love in the eye and declares, with a wry smile: "If you're asking me what love is here's what I might say / You can find it out there anywhere on any given day / It's an endless stream of consciousness obtained in drips and drabs / And a chance to do the right thing when there's no one keeping tabs."
The shimmering minor chord recitative "Transient Global Amnesia Blues" dives deeply into the brokenness of the human body and the epic hallucinatory images that often accompany the lucid dreams of illness. The shuffling "One Little Bird" ponders the ways that the tears in the fabric of nature reflect the tears in the fabric of human relations, while the jazz-inflected "Something Has to Change" indicts the human greed at the base of evil and nods toward the urgency of change if ever humanity is to emerge from the darkness created by those who look out only for themselves: "At the heart of the cosmos in its never-ending swirl / There's a power much greater than those / That would darken the world."
The jaunty "I'm All About Love" praises the power of universal love — "I'm happy to say I even love Donald I love Greta Thunberg & Jessica Biel / Same goes for the devil if I thought it was real / I'm all about love." "Hymn #43," co-written with John Leventhal, is a doxology that floats along Leventhal's fingerpicking while Crowell, backed by Rosanne Cash, Leventhal, and Jacob Leventhal, raise their voices in a doxology: "Praise be the life in me, praise be the life in you / Sing, sing let freedom ring / There will always be more work to do."
Triage reveals a songwriter, musician, and singer whose lucid insight peers deeply into our world, staring at its cracks and fissures, celebrating its ability to mend brokenness, and never settling for easy answers or solutions. Crowell's brilliance shines on Triage in a way it seldom has before, and that's in part because of his recognition that triage — the act of choosing who gets healed and who doesn't — describes our world too plainly, and he's not ready to accept the pain that such stark divisions bring.
---