Rod Abernethy Connects with Current Times on 'Normal Isn't Normal Anymore'
Posted On February 4, 2021
---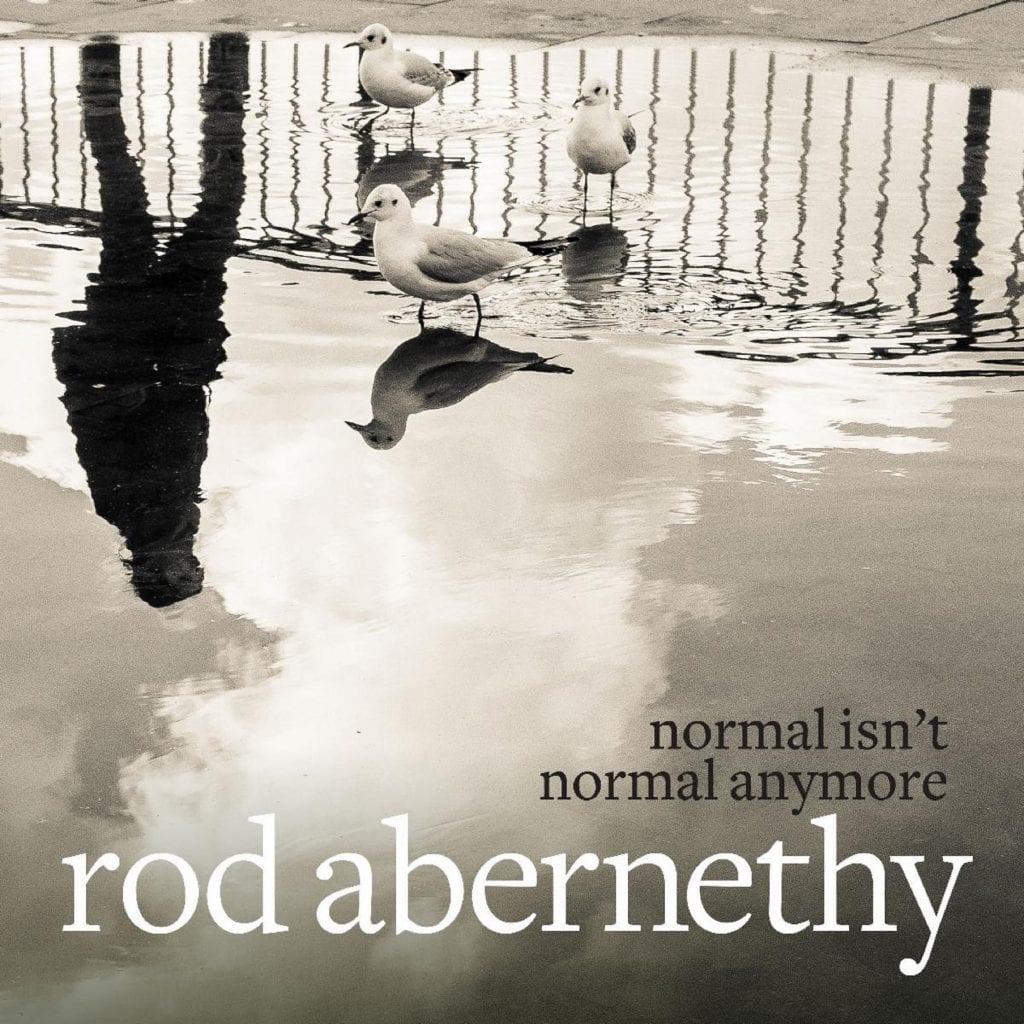 If you're sick of hearing the phrase "new normal" batted around like a squash ball by media outlets, you're in good company with Rod Abernethy. On his new album, Normal Isn't Normal Anymore, produced by Neilson Hubbard, the Raleigh songwriter has a few bones to pick and messages to send about the current state of things in America, which have worsened considerably since he wrote the title track a year ago. Sure, there's a new president in the White House incrementally righting the ship the last guy left adrift in a storm, but between the small matters of plague and insurrection, it's still an ugly time to be alive.
Abernethy's plainspoken recognition of the country's current predicament provides little comfort. But he makes up for the lack of reassurance through his obvious disgust for what a not-insignificant percentage of the population has accepted as quotidian: Mass shootings, blowhard punditry, lies piled upon lies spread by two-faced elected officials, heightened cultural insularity, the obliteration of objective truth. "Whatever happened to the golden rule," Abernethy laments on the first chorus for "Normal Isn't Normal Anymore," "Now who's the bully and who's the fool / All is forsaken in this Wi-Fi world / And normal isn't normal anymore." All the "get off my lawn" energy in the writing aside, he has a point; free access to social media, a toxic waste dump that corrodes propriety, isn't the foundation for a healthy, empathetic society.
Normal Isn't Normal Anymore narrows Abernethy's rebukes of American mores down to specifics on other tracks. "When Tobacco Was King" starts in 1953 and vaults forward in time to remind listeners of Big Tobacco's long-reaching influence ("They'll never stop / Never let us down / Why would they ever stop / with so many Juuls in their crown"). The narrator and his friends weren't cool charring their lungs with cigarettes 60 years ago, and millennials aren't any cooler now sucking on flavored e-cigarettes. One gets the sense that when Abernethy opines about normalcy, he's really arguing that the more things change, the more they stay the same.
But Abernethy nonetheless finds light in between his frank expressions of discontent. He's in full show-off mode in "Whiskey & Pie," a playfully nimble two minutes of bravura musicianship contrasting with the record's many chronicled sorrows; his guitar work here may represent the height of his talents, but the entire record, which leapfrogs from boisterous twanging and forceful, angry strums buttressed by the softer-spoken accompaniments of Abernethy's band, demonstrates the full range of his sensibilities as an songwriter. On "Just Around the Corner," he sings with tender wanting for home, his wife, and the relief of getting off the road. In Abernethy's lexicon, even domestic nuisances are a reason for mirth, like on "Birds in the Chimney," a track that's about exactly what you'd think based on the title. Nothing may be normal in 2021, but Normal Isn't Normal Anymore offsets Abernethy's doom and gloom with true joy.
---