Robert Ellis Embraces Life as the 'Texas Piano Man'
Posted On February 14, 2019
---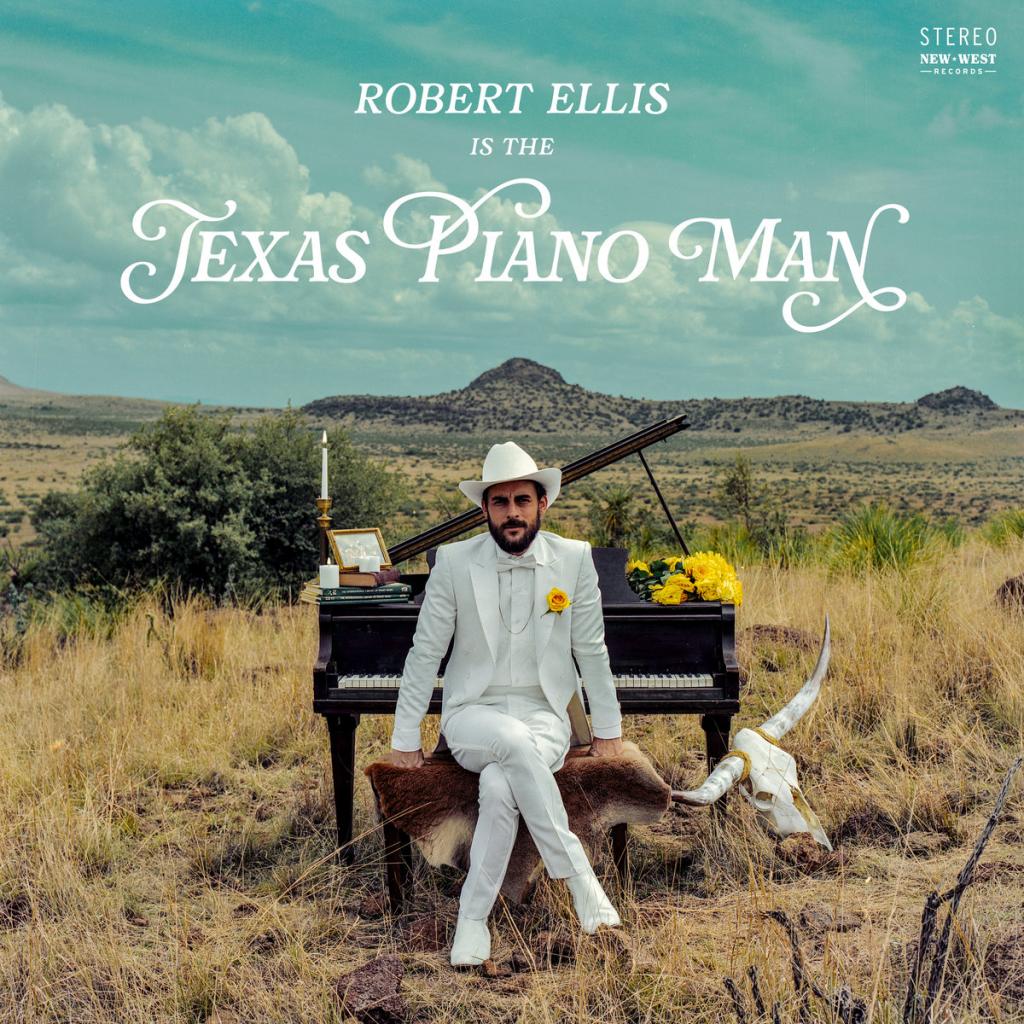 Robert Ellis has been, for some time, inching toward his latest record, Texas Piano Man. He has manifested this big, bright piano-laden collection of pop songs through smaller sonic doses on his last few albums with songs like "Perfect Stranger" off his 2016 self-titled release and his cover of Paul Simon's "Still Crazy After All These Years" on 2015's The Lights from the Chemical Plant. His creeping inclination toward the piano and a shinier, classic pop sound has culminated in a cohesive concept record that finds him no longer just trying on a brand new suit, but wearing the hell out of it. With Texas Piano Man, Ellis is putting his guitar down and putting his influences and taste for timeless piano pop on full display, with no shame and with a level of excitement that is absolutely infectious.
Evident across Texas Piano Man is a deep sense of introspection. Ellis seems to be in a place of reckoning and making peace with his past, perhaps as a result of recently becoming a father. Listening to Ellis, we feel like we're riding alongside him on the emotional rollercoaster through these major life changes. Even as he pays tribute to the decadent piano pounding of icons like Sir Elton John and Leon Russell, Ellis brings an confessional intimacy to his songwriting that he never allows to get swallowed up by the epic, full-scale arrangements.
On the moving, twinkling "Father," he sings a letter to a negligent figure, but instead of "too little, too late," his heart is open and he's trying forgiveness instead. It gets dark, but Ellis is staying in the light. "I've got so many questions … I want a father / But I'll settle for a friend," he sings sweetly.
Elsewhere, we get that familiar oddball sense of humor with the sparkling gem "Fucking Crazy," an all-in ode to the beauty in fiery, sometimes toxic relationships. It's a heart-wrenching message delivered with the soft subtlety of a shrug.
There's a theme of consuming, passionate, crazy love across these songs and we get a taste of it on the satisfying and explosive "When You're Here" and "Passive Aggressive." "Nobody Smokes Anymore" and "Topo Chico" are other standouts for how much joy they seem to bring Ellis. He doesn't hold anything back, whether he's belting out a high note or letting out a primal scream, all while banging those piano keys to shreds. It's brilliant, fearless songwriting and performing from an artist who has honed a truly distinct voice and persona.
---