Rachel Grimes Gives Voice to Lost Stories on Folk Opera 'The Way Forth'
Posted On November 1, 2019
---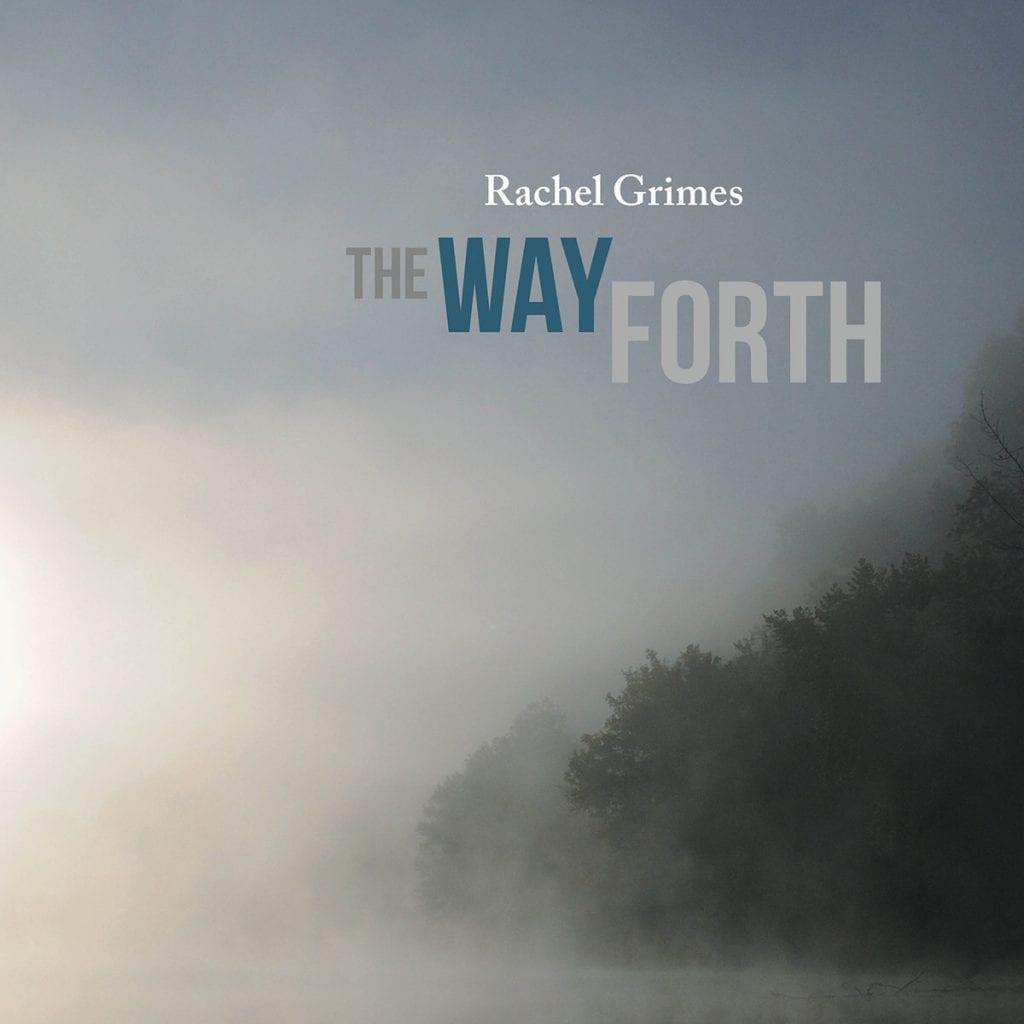 On The Way Forth, Rachel Grimes (formerly of the band Rachel's) brings her gifts as a pianist and composer to a new folk opera about Kentucky history. As Grimes pored over deeds and other documents from her home state, she mainly noticed what was missing: the accounts of women. Grimes filled in those spaces by inventing Kentucky women who lived from 1775 on and giving them stories. The album alternates between sung and spoken-word pieces, both featuring elegant string arrangements and full instrumentation. The effect is quite different than on Grimes' previous solo albums, but the piano melodies are still unmistakably hers.
The cast manifests these narratives in spoken-word segments performed over lush string arrangements. In "Patsy," an 85-year-old woman looks back over her life, including the three wars she's seen. Patsy details the tasks of weaving flax, shearing sheep to make wool blankets, and more. She also gives her history of church membership, a way of doing autobiography that's been especially persistent in the South. The narrator of "Nowhere on Earth" is touring places of her past, wondering if it's "blood, bone, or DNA" that embeds her town so deeply in her as she watches the river shake the treeline. The slave narrative of "Dolly" leads starkly into the choral glossolalia of "Bill of Sale."
Though the characters are fictional, the essence of their stories is real, but Grimes is never precious about their presentation. The voices sound like "regular people," and they don't even attempt to make commentary or lament that their voices have been marginalized. Instead, the music behind the monologues is where the dreamy pathos lives.
In the sung pieces, Timbre Cierpke's wistful soprano nails the sense of longing that permeates The Way Forth. "There Is No Other" is an understated tearjerker, Cierpke's voice floating above orchestral flourishes and piano melodies. Other songs are upbeat, like the fiddle-driven "The Hysterical Society," which features ensemble vocals and lyrics mostly listing names and places. "Fontaine Ferry" moves between delicate piano and a honky-tonk carnival barker, again featuring the whole cast on vocals.
When Grimes performs The Way Forth live, the vocal performers sit in a circle while a movie by Catharine Axley montages images of rural history. The intimacy of that performance, combined with the faraway-seeming visuals, further emphasizes the humanity of the past and the impossibility of returning there. And as listeners ponder what we lost in the years, we wonder whose voices we've lost as well.
---