Rachel Brooke Crafts Far-From-Nashville Country on 'The Loneliness in Me'
Posted On December 30, 2020
---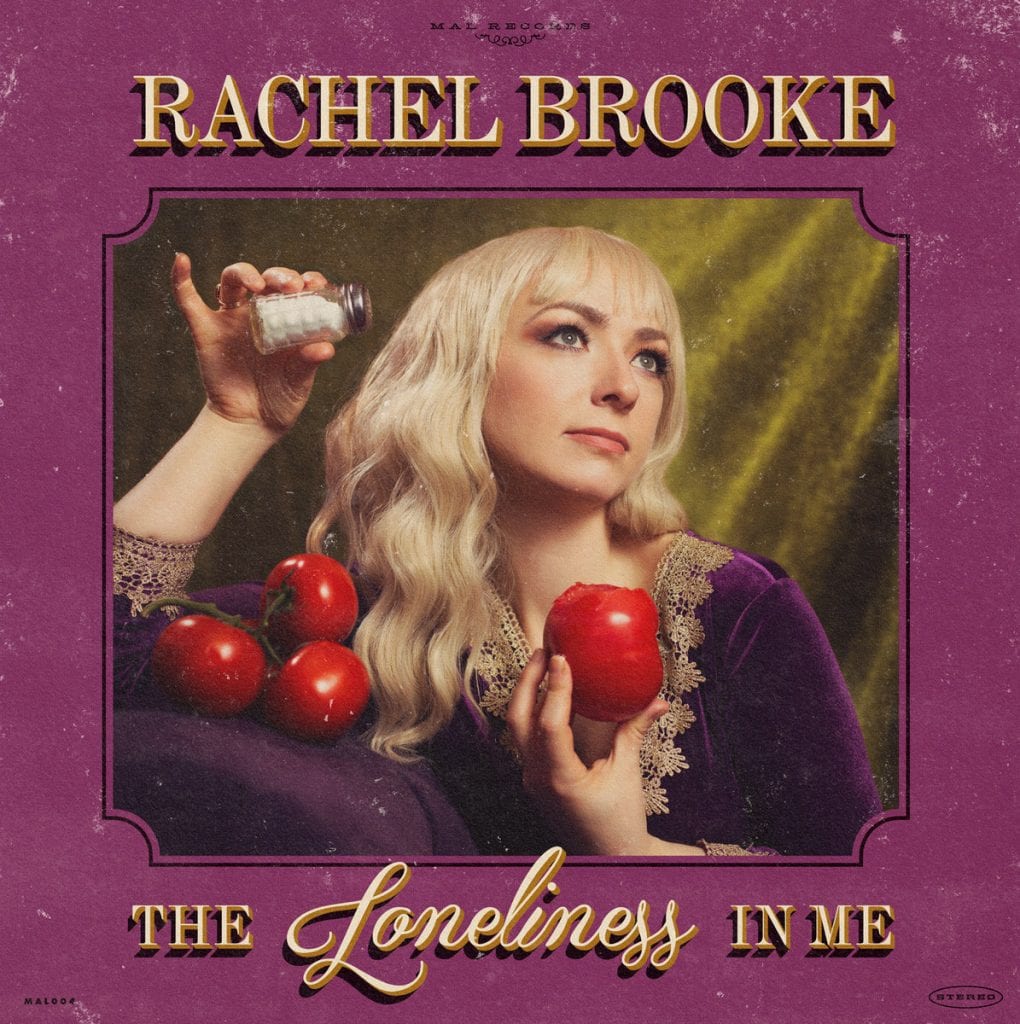 EDITOR'S NOTE: As album releases slow down in December, we like to catch our breath and write about albums that came out earlier in the year that we didn't get a chance to review but we think are worthy of your attention. The Loneliness in Me was released in October.
Rachel Brooke's The Loneliness in Me could have passed as a reissue or perhaps lost album, recorded 40 years ago and recently discovered, if not for those pesky, brilliant lyrics, which root this contemporary album of classic country sounds in the present, if not an aspirational future.
Brooke is from Michigan and recorded Loneliness in Traverse City, but the album has a historic country tint, complete with pedal steel and fiddle swells, that make the album sound like it was made further south. Brooke addresses the tension of being a non-Nashville-based country artist head-on with the title track, a rockabilly tune about Brooke's self-sabotaging tendencies: "Nashville called saying, 'where have you been?' / I said I've been perfecting my domesticated grin." It's a smart, withering line that tells you, in 15 words, a whole lot about Brooke, modern country music, and her perspective on both.
Brooke could let her lyrics stand alone, barely accompanied by music, and she'd have a fine album. But between her voice — often accompanied by the perfect amount of authentic-sounding reverb, her twang identifiable, but not overwhelming — and the rich music behind it, it's also a pleasure to listen to. Brooke and her band nail the classic country vibe. There's no modern country slickness; this sounds like everyone playing together in a room and not in a Nashville studio/lab/marketing conference room. The ballad "Ghost of You," in particular, has a Dave Feeny pedal steel break that's breathtaking not in its flash, but rather in its raw soulfulness and restraint.
The Loneliness in Me features plenty of ballads, which suit Brooke's voice and allow her lyrics the time and space to hit our ears and then our brains. But her faster songs, more rockabilly than country, are energizing. "The Lovells Stockade Blues" sways, rocked by Liz Sloan's fiddle, which is also what keeps the fun track from sounding like a show tune. There's usually not a lot of joy in a song set in jail, about crimes committed while blacked out, but Brooke brings on a smile with lines like "I prefer the torture of my thoughts / They've never lied to me / Not once."
The golden age of top 40 radio, during the 1960s and 1970s, featured DJs who were almost as well known as the music they played. Despite their fame, the DJs never made their shows about themselves, instead using the brief moments between songs, or right up until the vocal kicked in, to drop in smart asides and hilarious quips. The Loneliness in Me feels like one of those classic radio shows, Brooke serving as the DJ spinning her own wonderful music, sliding in commentary and funny turns of phrase, not lingering over her cleverness, and then quickly returning the spotlight to the music.
---