Race to Neptune – Abandon Fashion (EP) 
---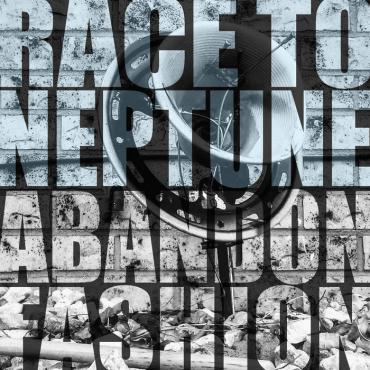 Race to Neptune – Abandon Fashion (EP)
BANDCAMP: https://racetoneptune.bandcamp.com/album/abandon-fashion
Just based on my slight background knowledge of the bands much buzzed about, juggernaut live performances, nothing led me to believe that Race to Neptune's new extended play Abandon Fashion was going to easy-listening. But I had no idea how much audiological carnage and sheer raw power I was in for when I picked up a copy of this fantastically hard rocking new record the other day. As a music critic, it's my job to write about music that people like to listen to, and more explicitly, the kind of musicians that people can relate to more than any others. I don't know if people can relate to Race to Neptune, and I don't know how many people are buying Abandon Fashion this summer. But one thing that I do know? Not only did they manage to turn out the sleeper hit recording of the summer in this EP, but they may have just saved rock n' roll by doing so. Allow me to discuss my theory.
It's been a hot minute since rock music was a force to be reckoned with on the charts, and no one can deny that the absence of rip-roar, chest-beating music has been sorely felt throughout the entire spectrum of pop music as a whole. You could argue that a band as talented as Race to Neptune shouldn't be taking the DIY approach to their work that they have thus far in their careers if they really want to make bank. In that same breath, you could say that they should be selling their songs for use in commercials and major motion pictures, and maybe looking to attach themselves to a larger label conglomerate than what they've chosen to go with to date. And I would have to tell you that not only is that the last thing that you would ever want to do with a band that is as skilled as these guys are, it's one of the worst things you could do for music.
Change has never been affected, in the long term, by a corporate ad campaign. Evolution in music, and everywhere, begins from the ground up. It's not the pop goddesses and radio ready singalong stars that are shaping what tomorrow will sound like; it's the grassroots cats like Race to Neptune. By choosing to keep their music pure and adherent to the values that have traditionally cultivated all of music's most definitive styles of play, they've not only kept their integrity, but they've ensured the survival of their sound long after their days of touring the Front Range and beyond have gone. Abandon Fashion is a thoroughly heartfelt indie record that is as heavy as rocks and as raw as you can get without recording the band live in their stage show, and while I could tell you that their content is stellar, compelling and spellbinding in so many ways; that their passion is unmatched, their basslines so thick it would take a year to crack through them with a pickaxe; that their songwriting is unrushed and unpolished, and that very quality is what makes it feel complete and whole; I'll leave it to you to hear for yourself. Because in the spirit of Race to Neptune's credo, it isn't about the journalists like me or even the band's like them: it's about the connection that we all feel when we listen to this music.
Mindy McCall
---