PREMIERE: Karen & The Sorrows Remind Us That You Can't Miss What You Never Had
---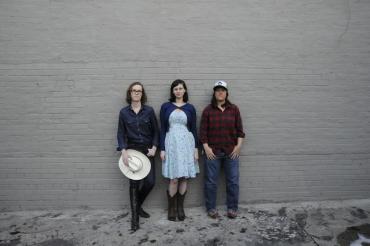 I'm thrilled to premiere "Can't Miss What You Never Had," the second single from Karen and the Sorrows' upcoming album The Narrow Place (to be released August 25th. It brings me great pleasure to see the Sorrows making headway on the national stage with their premiere on American Songwriter. "Can't Miss What You Never Had" is a classic Karen and the Sorrows tune — Elana Redfield's mournful pedal steel and Karen's Dolly-esque sugar-coated voice give the song a melancholy patina that borders on the ominous. While the lyrics could easily describe a relationship gone south, Karen makes her listeners work too hard for that. "Can't Miss What You Never Had" is an unapologetically political critique of the current world order couched in classic country terms. After all, it's hard to make America great again if it was never all that great to begin with.
I've written about Karen's contributions to the queer community, almost single-handedly building the queer country music scene in Brooklyn and creating a home for queer country and roots musicians from across the country. This July 4th weekend, Karen has tirelessly worked to put together a country music festival that features queer and POC performers. Another Country demands us to redraw the borders of country music to include all of our countrymen, even if they don't fit Music Row's profile of a typical country singer. The concert will feature My Gay Banjo, the Paisley Fields, Ganessa James, Karen and the Sorrows (of course), and many more! All profits once the musicians have been paid will go to the Trans Justice Funding Project. If you're in the area, I look forward to meeting you there!
To learn more about Karen and the Sorrows, head here. To explore their incredible back catalog, head here.
---