Portland's Sutherlin An Instant Soon-To-Be Classic
Posted On October 23, 2017
---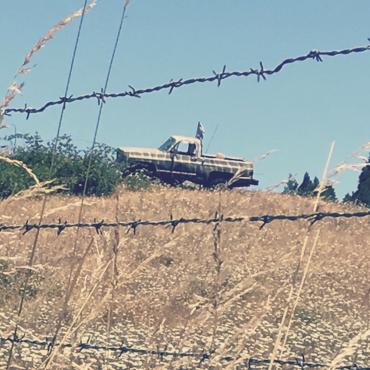 Thomas Dietzel shows remarkable comfort in his new gig Sutherlin. Straying from his rock roots to bring us his debut in country music and he makes it seem effortless.
The 10 tracks are hand-crafted to a standard of perfection. The lyrics are a flawless fit to today's modern country.  The combination of these songs and the superb production makes for a very strong album.
Thomas admits that as a kid he didn't really like country music because it was uncool. "My mother listened to it constantly but my intellectual father scorned it as 'prole-feed.' She liked Eddie Rabbitt, Mickey Gilley, that kind of shit, and I heard it constantly on the radio until I went back to my hometown of Buffalo to go to college in 1991. I didn't start listening to radio country again until 2015, and let me tell you: things changed a lot during that time."
A lot of these songs, Thomas claims, are playing with the lyrical conceits of "bro-country music" specifically and country music generally, both as homage and parody. "I guess they're kind of like little Quentin Tarantino films, or Don Quixote. I mean, I really love modern country music, but that doesn't mean it's not kind of ridiculous." He pauses. "Especially in Portland."
Thomas collaborated with pedal steel player Paul Brainard (of The Sadies, Richmond Fontaine, Alejandro Escovedo) and guitarist Chet Lyster (Jayhawks, Eels, Lucinda Williams) took over production duties, Thomas says he's the one largely responsible for the album's radio-ready pop sheen.
Sutherlin is celebrating the release by hitting the road. You can catch him out on tour till mid January.
http://sutherlinband.com/shows/
---