Phoebe Bridgers Goes Full Power, Fully Herself on 'Punisher'
---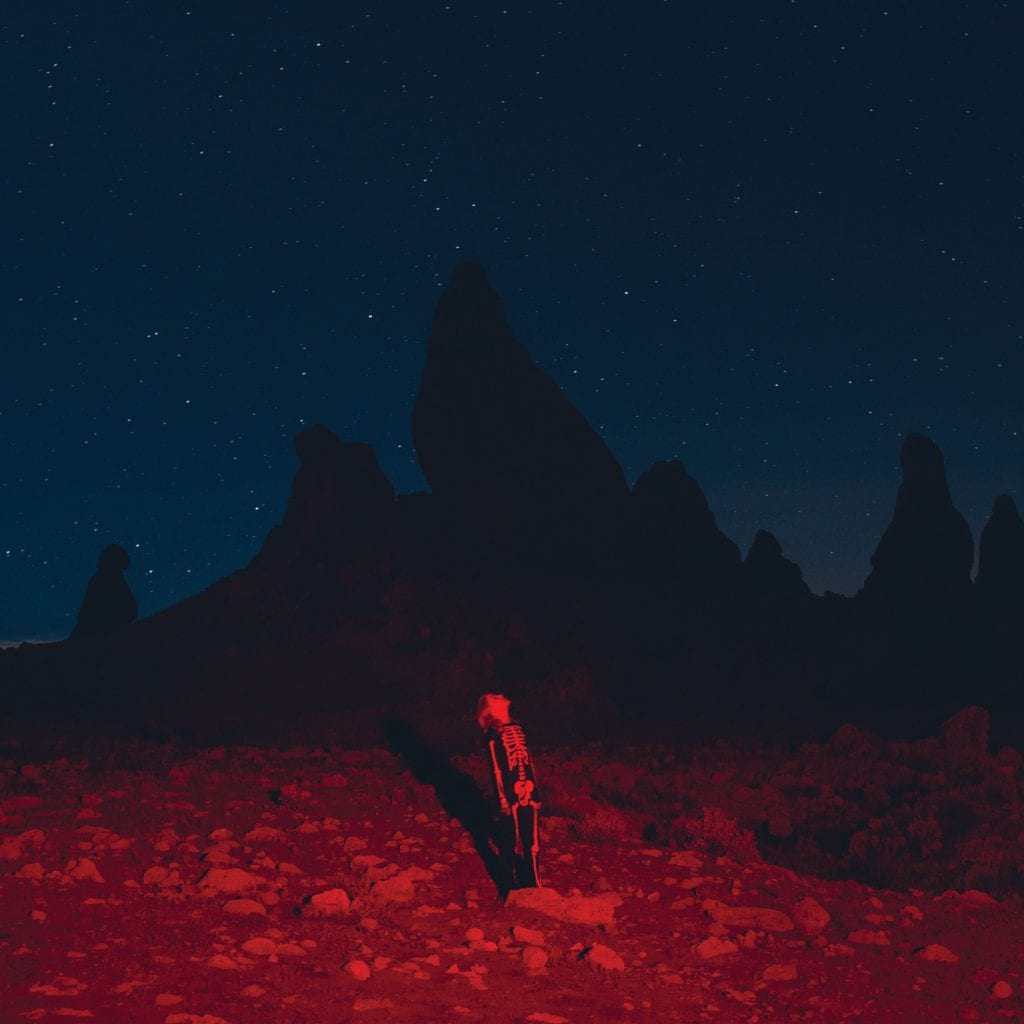 It is easy to forget that it has been three whole years since Phoebe Bridgers' debut record, Stranger in the Alps. This is thanks to a handful of collaborative projects that have kept her in our ears, including boygenius (with Lucy Dacus and Julien Baker) and Better Oblivion Community Center (with Conor Oberst) — both resulting in fantastic standalone records and sold-out tours. But all the reasons that 2017's Stranger stuck with us and kept us hanging on are evident on Bridgers' sophomore solo release, Punisher. The dark, self-deprecating sense of humor and excruciatingly honest expression of sadness in Bridgers' songwriting still stick out and remind us why we fell for her the first time around.
Bridgers never takes herself too seriously, finding humility in every detail and living in that discomfort. In quiet, tense moments and when she's letting loose, Bridgers is wholly herself, awkward and antisocial, or self-assured and accepting. The wrestling with that duality in oneself is deeply felt and explored on Punisher. She embraces her shyness unapologetically — a kind of duality itself. "I love a good place to hide in plain sight," she sings on the piano ballad title track, a grim love song full of aching nostalgia. A longing for memories both sweet and bleak permeates Punisher. "Kyoto" is a boppy romp through a memorable trip to Japan that includes a call on a payphone, playing video games in an arcade, and pondering the impact of forgiveness. "Garden Song" recalls her childhood home, a fence she used to hop as a teenager, and how quickly we grow up and self-destruct. "I don't know what I want / Until I fuck it up," sings on "ICU," which finds her wanting to hold on to the best parts of someone.
Sonically, Punisher is reserved but rich. Bridgers sticks mostly to a soft, slow sound, but plays with the addition of banjo and fiddle on standout "Graceland, Too," and doesn't shy away from the occasional subtle vocal warp. Her voice, delicate as tissue paper, is the star of her songs. It demands our full attention and makes us want to listen to each song again to catch each and every word. Did she just sing about a skinhead going missing? Was that a mention of screaming at some evangelical protesters on the side of the road? These are moments on Punisher we want to revisit over and over again, to make sure we heard them right. And that is the mark of a great storyteller.
---