Patty Griffin Puts Just the Right Voice to Today's Troubles
---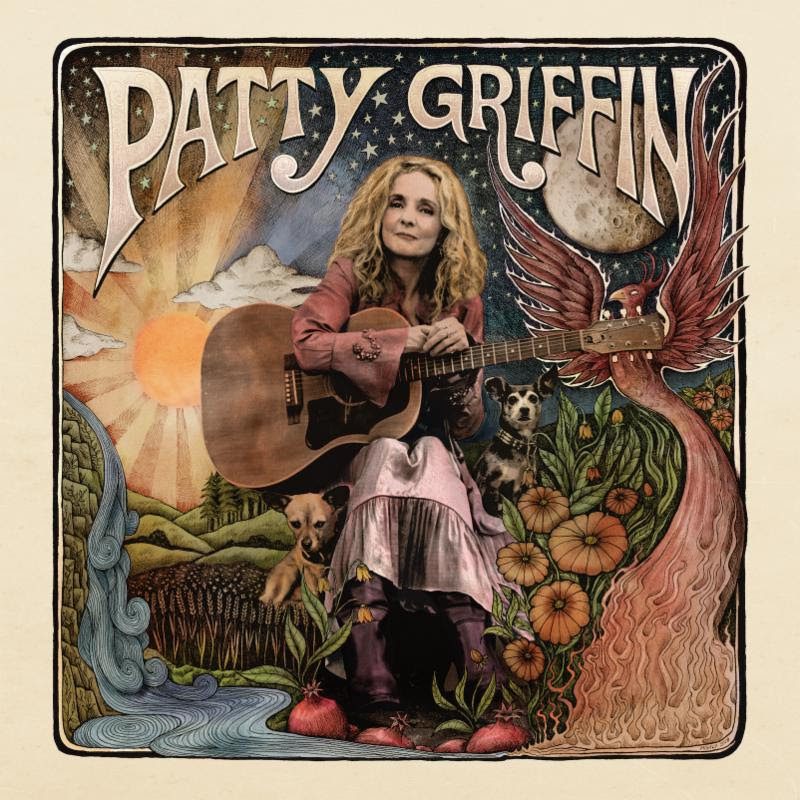 Since the 2015 release of Patty Griffin's prior album, Servant of Love, much has changed for the singer on a personal level and for the society she reflects through her art. She's now a breast cancer survivor, coming off a hiatus forced in part by losing her voice during treatments. Once she began writing the songs for her eponymous new album, the 10th of her 20-plus-year career, the deck seemed stacked even higher against the common people that've long inspired folk songs.
In response to her own fears and the struggles of others, Griffin wrote a brilliant album that deals with very heavy issues without forfeiting her sense of hope.
Album opener "Mama's Worried" tells the story of a mother hiding financial hardship from her family. Its companion piece, "Coins," exposes mediocre men with the economic leverage to hold down hard-working, talented women. Both use fictitious characters to tell stories lived by real women from varied locations and economic statuses.
Griffin looks to the hardships facing immigrants ("Boys from Tralee") and the victims of sexual assault ("What I Remember") for harsher doses of reality. Both humanize the headlines, in a sense, and stay in line with folk troubadour tradition by lending voices to the voiceless.
More candidly, Griffin gets a feeling called the blues, both lyrically and musically, on "The Wheel." While her other socio-political songs deal with nameless protagonists, as if to establish the struggles and crimes addressed as universal, this one directly tells the story of Eric Garner. The 43-year-old father died in 2014 during an altercation with New York police.
When she's not tackling the issues head-on, Griffin poetically considers the passage of time on the New Orleans-inspired "Hourglass" and the equally existential Robert Plant collaboration "What Now." Plant also chips in vocals for "Coins."
Some know Griffin as the writer of songs covered by the Dixie Chicks ("Top of the World"), Miranda Lambert ("Getting Ready"), and even Jessica Simpson ("Let Him Fly"). From this album, the relationship analogy "River" would make a powerful, pop-friendly single for someone like Carrie Underwood. Likewise, a more roots-minded artist wishing to break bread with the countryside, such as Brent Cobb, should claim "Where I Come From."
It's become cliché in our current situation to wish for something resembling punk rock to bring biting social commentary and a defiant sense of unity back to the mainstream. Turns out we needed Griffin instead, based on the power and poignancy of her newest set of songs.
---