---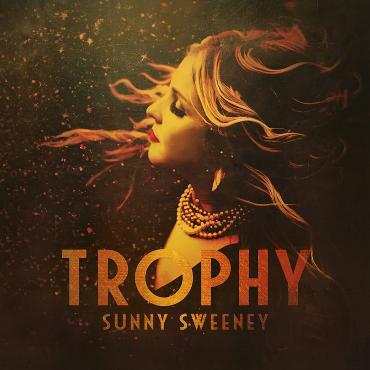 Like Elizabeth Cook, Sunny Sweeney launched her career more than a decade ago as a major-label country ingénue, before finding a more hospitable reception in Americana. Maybe she had a little too much edge and attitude at the time for mainstream country, but on Trophy (out March 10 on Thirty Tigers), she still seems to be straddling the divide, with a foot in each camp.
Much of Sweeney's fourth album seems to cast her as the sort of empowered young woman that Nashville has subsequently come to embrace, a sister of sorts to the likes Maren Morris and Miranda Lambert.  She still co-writes most of her original material, often with respected hitmaker Lori McKenna.  And she still plays the temptress on the playful "Better Bad Idea" and the even more provocative title cut, addressed to the wife of the man who has claimed the singer as his prize.
Yet the album fails to present a more unified identity in the way that Americana artists typically do, and part of this is because the most compelling tracks suggest that she is outgrowing the party-girl-next-door persona. The centerpiece is "Bottle By My Bed," about a woman's desire to leave all that nightlife behind if she could just have a baby. Her cover of Chris Wall's "I Feel Like Hank Williams Tonight" and the closing "Unsaid" also suggest the subtle maturity of an artist opening a new musical chapter, ready to leave the sass of "Everybody Else Can Kiss My Ass" behind.
As a collection of tracks, this finds her sounding like the Loretta Lynn of the pharmaceutical era in her rendition of "Pills" (written by Brennen Leigh and Noel McKay) and cranking up the band like the Rolling Stones on "Why People Change." It also finds her trying to rhyme "perspective," "respect is" and "Texas" (in "Nothing Wrong With Texas"). As an artist, she's still coming into her own
---