---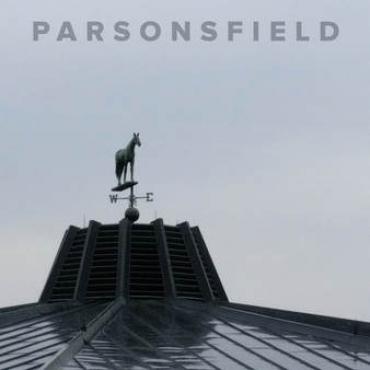 Massachusetts-based quintet Parsonsfield put forth a mature reflection on the emotional turbulence life places at our feet in their new EP, WE. Produced by Dan Cardinal, WE embodies the band's multi-person harmonies, layered instrumentation, tight musicianship, and signature merging of styles on four originals and one cover that offer perspectives on loneliness, sadness, and unrequited love in ways thoughtful and sincere.
The warm and spacious banjo-led track "Light of the City" opens the project, capturing an intense loneliness that's present despite being surrounded by many. That's followed by the wistful "Go Find Yourself," which builds to become a passionate plea to follow your heart rather than taking the easiest path ("When love comes to find you/Don't run and hide"), the bluesy-yearning of "Take Me Back," and a stunning rendition of Everclear's "Santa Monica" which expresses the emotional weight of the song in an unexpected and welcome way. The short set concludes with the "Kick Out The Windows," a buoyant anthem of perseverance.
On WE, Parsonsfield explores universal experiences that while undeniably real, never leave you disheartened. Struggle, loneliness, and depression all exist, but do so alongside a hopeful resiliency which we are tasked to mine while enjoying every minute of this gift we've been given.
Originally appeared in The Daily Country
---