Orville Peck is the Zorro of Roots Music
---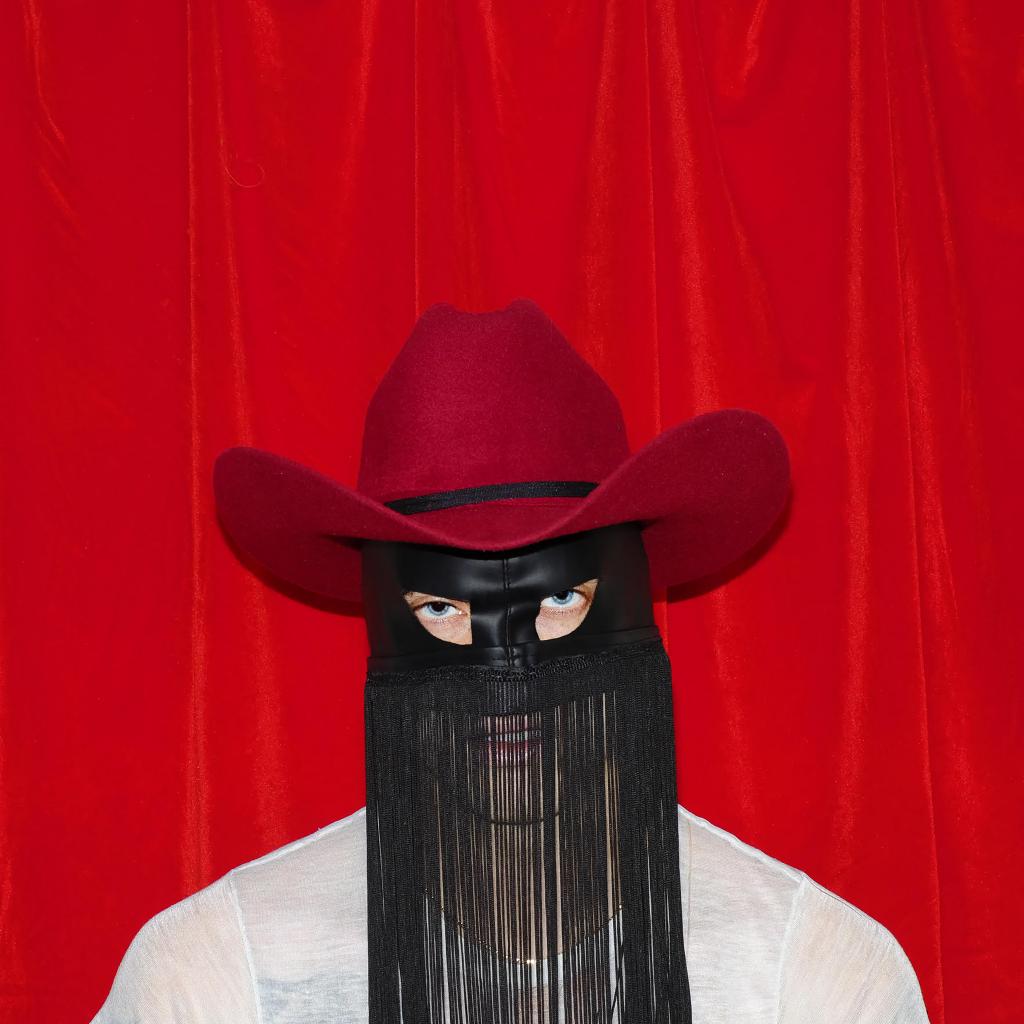 The person who performs under the name Orville Peck makes a fascinating case study for the state of roots music right now. He's often called a "queer cowboy" or, by his own designation, a "psychedelic outlaw cowboy." Others simply call him "enigmatic." But on his debut album Pony, Peck is like the Zorro of roots music — a fringed-mask-wearing marauder, off to slash through social, sexual, and musical stereotypes.
The 12 tracks on Pony certain set a scene. Peck's baritone — often evocative of Johnny Cash — shudders and thunders, but rarely reaches the upper edge of that vocal range. And musically, the mix of lightly twanged electric guitars, bass, drums, lap steel, and the occasional banjo create an aural score fit for the brooding Badlands, epitomized on slow burning tracks like "Big Sky," vocal interlude "Old River," and closing "Nothing Fades Like The Light." Even details like the production of "Kansas (Remember Me Now)," which sounds like an AM radio station sputtering as you ride out of the station's reach, help construct this aural notion of wide open space.However, a number of unexpected influences seem to be buried deep within Pony. Opening "Dead of Night," for example, is like a morbid, plodding cousin of Simple Minds' "Don't You (Forget About Me);" "Hope to Die" is a like a modern, darker successor to John Denver's "Take Me Home, Country Roads." Yet, both of these seemingly incongruous connections make sense in a way. Like new wave groups, Peck adds elements of counter-cultural flamboyance to his look and sound. And like classic country and western singers, Peck draws deep influence from the land and from his heart.
Alt-country and outlaw themes strike most prominently throughout Pony, though. They're encapsulated by a subtle, yet downright devious "yeehaw" Peck delivers in single "Turn to Hate" before laying down a carefully composed guitar solo. There's even two up-tempo, almost honky-tonk tunes, "Roses Are Falling" and "Take You Back (The Iron Hoof Cattle Call)," that make prime two-step soundtrack fodder.
Although little is known about the person behind the pseudonym, Peck's debut record effectively plays up the mystique. Simply by challenging many sonic and stylistic norms of country music, he, like Batman, becomes a hero we need right now, if not one we deserve.
---