On 'We Imagined an Ending,' Matt the Electrician Flips the Seven Deadly Sins
Posted On November 4, 2021
---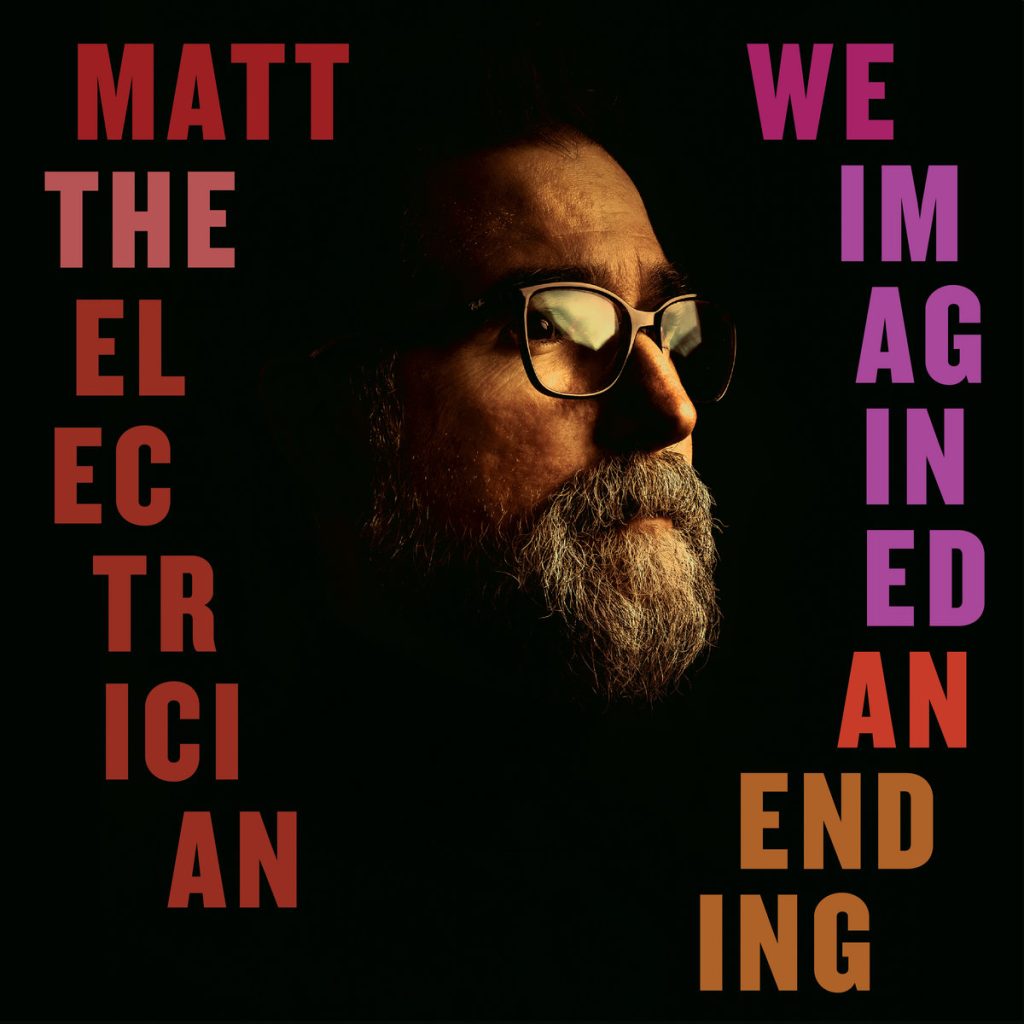 Matt the Electrician's warm rasp is like perfectly softened leather, enveloping you like a warm hug and getting better and better with time. Though it was recorded in the before times —October 2019 to be exact — his latest outing, We Imagined an Ending, is a gentle embrace in the wake of such difficult times. Written with the seven deadly sins in mind, Matt the Electrician (Matt Sever) wrote each tune as a particular sin's opposite. Virtuous themes like honesty, empathy, community, and peace win out, but not at the expense of a little fun.
The upbeat "Dance" is the ultimate example, with Sever singing along to a silky lounge groove about confronting his hang-ups. Candidness is the name of the game when he sings, "I told you that I didn't like to dance / But I do / I really love it / It's true," before busting out a euphoric release of a chorus. It's the stuff decompressing-on-the-dancefloor dreams are made of. Gorgeous album opener "Night Owls" explores the search for something to believe in through nostalgia and idealizing our memories. Perseverance and patience reign on the glimmery melodic "Home Again" when he sings, "If you're gonna be here now / Better take a deep breath / If you're gonna stick it out / It's gonna take some good work," knowing exactly the right moments to create a calming, breathy hush with his vocals.
It is a joy to hear Sever being playful with sonic textures, not shying away from a big pop moment in favor of a quiet acoustic one. With producer Tucker Martine at the helm, We Imagined an Ending feels big and alive. Whether it be the strings on "Big Changes" or the dreamy harmonies that sneak up on "What If You Needed Me," the album plays like a living, breathing being, all heart and full of hope.
---