ALBUM REVIEW: On 'Tourist,' John Calvin Abney Weaves Magic and Mundane
---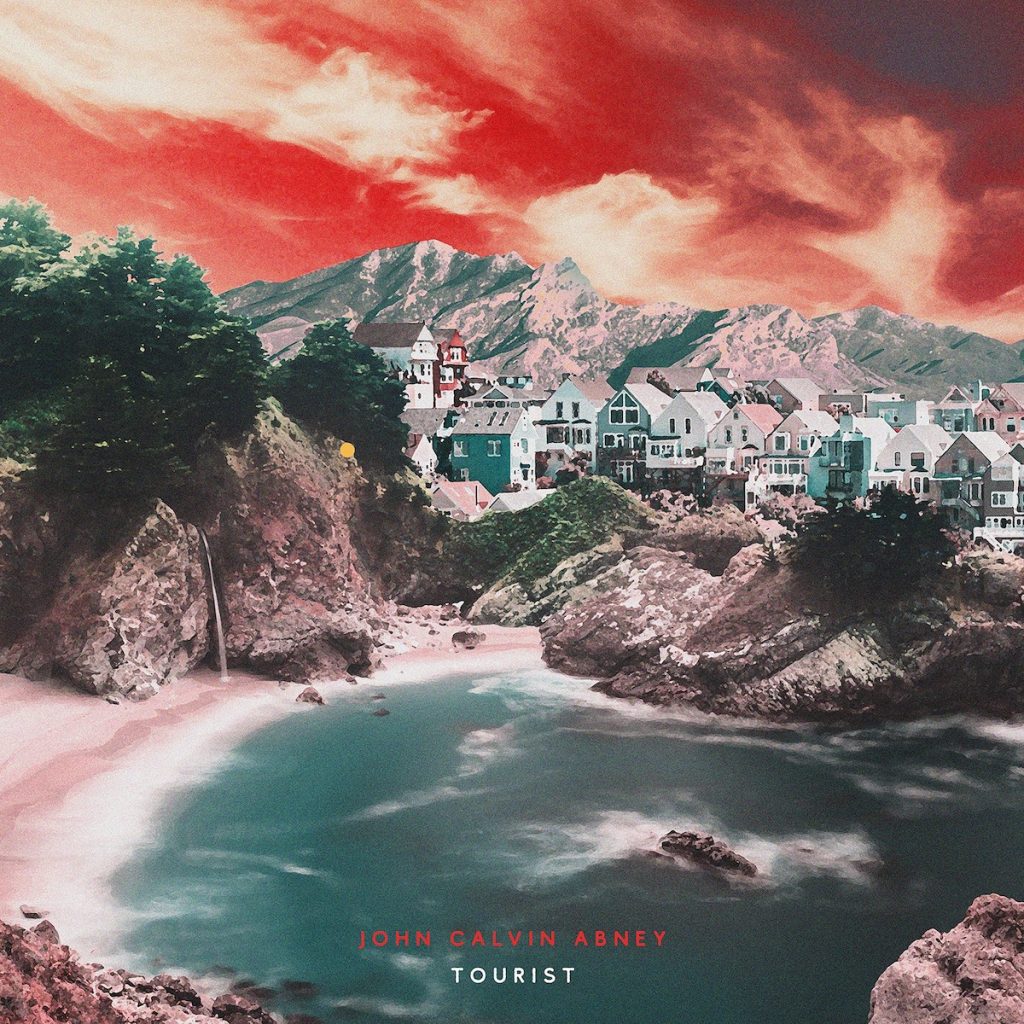 Honing the rock and folk approaches used in previous work, John Calvin Abney offers Tourist, his most vocally resonant and sonically cohesive project to date. Lyrically, he employs the metaphor of travel to address how each of us yearns to overcome fear, habit, and the negative aspects of obligation — perhaps to savor that elusive and Edenic state known as freedom.
The acoustic-driven "Full Moon Friend" is built around a wistful melody. When Abney sings "Off the road awhile," one gets the sense that he may actually be eager to get back on it. "Call Me Achilles" features a guitar riff and rhythm borrowed from Eric Clapton's "Lay Down Sally." "I'm a cloud of dust / I'm out of this town," Abney offers, buoyant instrumentation contrasting with his drawly vocal. Those familiar with Abney's previous outings will note that his voice has notably matured — even since the release of his last album, 2019's Safe Passage (ND review) — his delivery more supple, fluid, and sonorous.
With "Holy Golden West," Abney continues to flesh out the theme of travel ("Days roll past my line of sight," "Mama I'm moving like a wave," "In a dream south I ride"). Synthy accents and echoey guitar runs provide texture. With "By Your Leave," he embraces a slower tempo, his voice wafting above casual beats and acoustic fills. "Long Black River" displays his gift for loping rhythms and obliquely poetic lyrics ("My transistor a fountain running dry / rainy sister sings her lullaby"), the "river" functioning — as it often does in music, film, and literature — as a symbol for timelessness, fluidity, and resilience.
"I'm going to ride Point Reyes / all the way to Fairbanks / learn to be a patient man," Abney sings on the closing "Good Luck and High Tide," then adds: "Carried away by the minute hand / I know what fell through mine / washed up in the shoreline / of a broken promised land." In this way, he offers his parting words on the paradoxical nature of odyssey. Our days are inevitably tinted by outside pressures and minutia, he suggests; as a result, we all seek workable ways to integrate mystical and quotidian concerns.
Throughout Tourist, Abney interweaves accessible images, intriguing declarations, and vivid portraiture addressing civilization's most all-encompassing theme: the life journey. His melodies are compelling, his soundscapes complementary. His voice, however, is what may linger in a listener's memory: breathy, reflective, exuding indomitability and the weariness that comes with chasing a feeling that can't be secured, only experienced during moments of wonder.
John Calvin Abney's Tourist is out Aug. 5 on Black Mesa Records.
---