On Second Album, The High & Wides Stay True to Themselves
Posted On December 12, 2019
---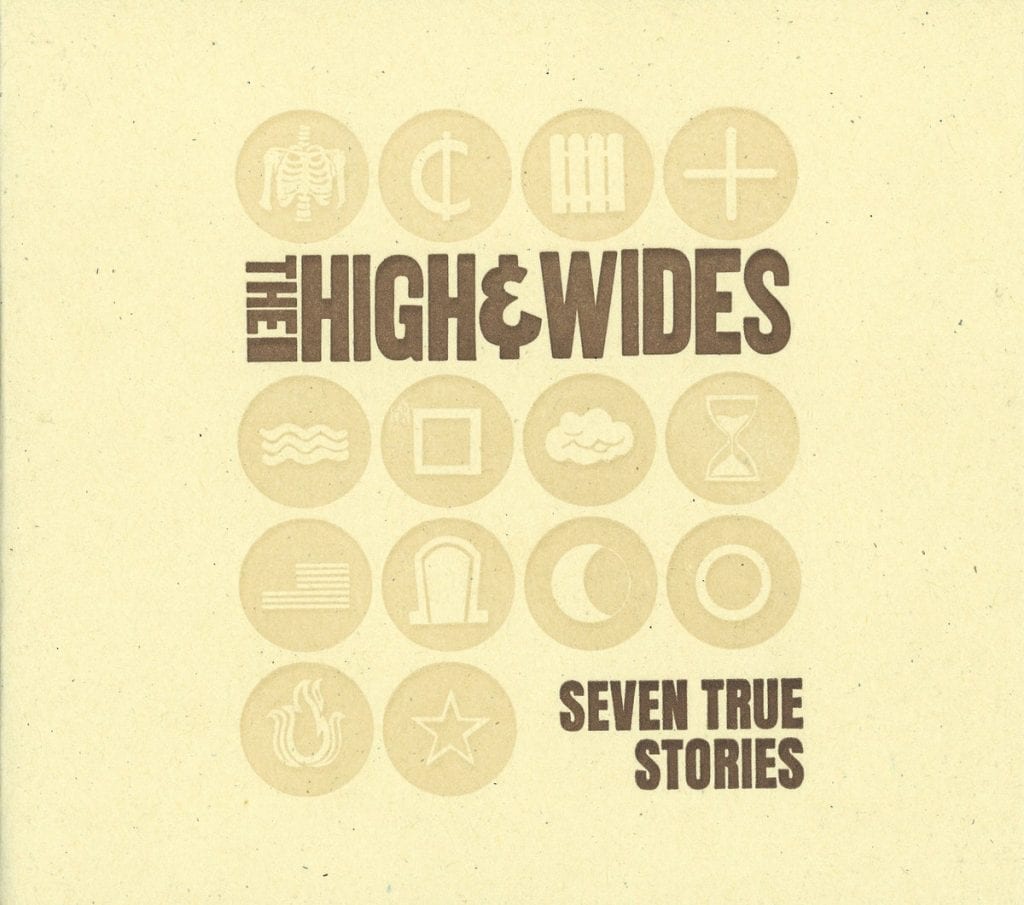 At its best moments, The High & Wides' new album, Seven True Stories, takes a sharp left turn from the feel-good hymns and songs of home and family you might expect from obvious fans of classic stringband music and hardcore bluegrass.
Standout track "Real America" features layered vocals that sound more like classic rock than classic bluegrass. Lyrically, it offers a cynical, third-person look at patriotism that could've come from the pen of John Prine or Margo Price. Another departure from looking at life through nostalgia-tinted glasses, "Noah's Ark," draws inspiration from an infamous sign off Interstate 68 in Frostburg, Maryland, that reads "Noah's Ark Being Rebuilt Here!" Pastor Everett Spence's attempt to recreate the Ark per biblical specifications began in 1976. To date, only a metal frame has been constructed.
The macabre "Head on a Shore" sounds relatively normal compared to the before-mentioned tracks, as it takes cues from murder ballads and tragic event songs that predate recorded music. For closing tracks "Self Made" and "Lullaby & Postlude," The High and Wides consulted bluegrass' biblical vocabulary to craft poetic riddles, not rehash older songs of boundless praise. In these and other instances, the band borrows from the past to create something uniquely its own.
Other songs merely capture four seasoned musicians — guitarist Marc Dykeman, banjo picker and mandolin player Sam Guthridge, fiddler Nate Grower, and bassist Mike Buccino — crafting the sort of magic that's often born at bluegrass festivals' campfire jam sessions. For example, instrumental numbers "Cohasset" and "Burning Well" honor the stringband origins of bluegrass and country music while highlighting Guthridge as a top-flight banjo player.
The self-produced and engineered album, the band's second, was recorded in an old farmhouse's living room, a fitting environment for a tight-knit unit to cut story-songs with such strong senses of place and time.
---