On 'Safe Distance,' Janet Simpson Revels in Hooks and a Multifaceted Sound
Posted On December 1, 2021
---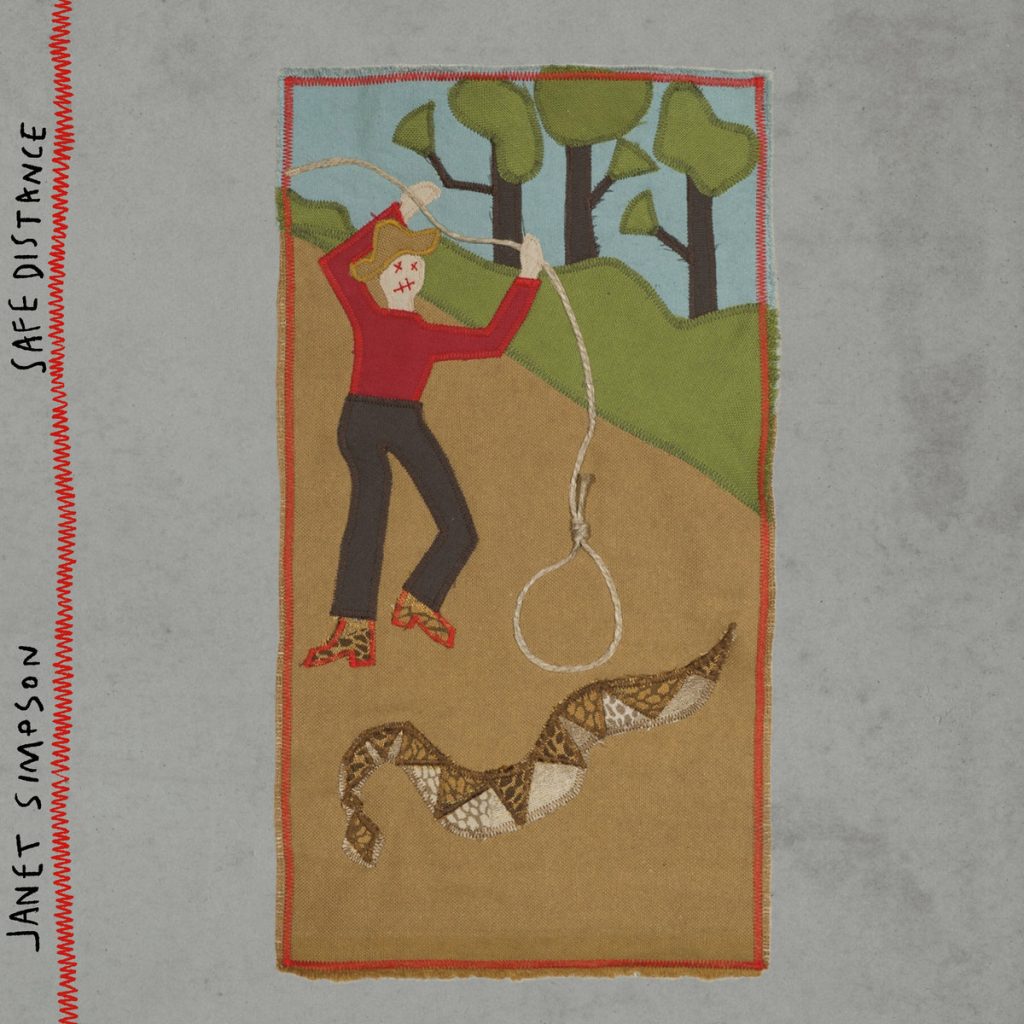 EDITOR'S NOTE: As album releases slow down in December, we like to catch our breath and write about albums that came out earlier in the year that we didn't get a chance to review but we think are worthy of your attention. Safe Distance was released in March.
With Safe Distance, Janet Simpson explores such perennial themes as relational discord and outsider-ism, the project brimming with enticing melodies and alluring vocals. Also, Simpson's band is notably well-versed, drawing effortlessly from the pop, classic-rock, and Americana playbooks.
"Nashville Girls" is a rollicky opener, driven by riff-y guitars that bring to mind a Tom Petty/Mike Campbell playlist. Simpson shows off her bluesy voice while satirically asserting her "bad girl" status. "It's been a while since we felt a thing," she laments on the slower and more strummy "Slip," addressing a romance on the brink of dissolution. On the song's chorus, Simpson harmonizes with herself. Her supporting and lead vocals are slightly unaligned, which gives the mix added depth while reaffirming the track's casual and spontaneous feel.
"All my planets have been retrograde for months," Simpson moans on the hyper-catchy "I'm Wrong," lyricizing the theory that the chaos experienced in one's personal microcosm is often mirrored in the cosmic macrocosm, and vice versa. Simpson's back-up "oohs" and "aahs" are treated with various effects and placed low in the mix, an inspired production move that tributes the bubblegum sounds of '50s-'60s popular music while furthering a modish blend of country and dream-folk.
Featuring a languid melody and delicately picked acoustic guitar, "Black Turns Blue" shows Simpson at her most mercurial, her voice soaked in reverb. The hazy guitars and somewhat drone-y progressions of "Double Lines," seemingly about being drunk and driving while under the influence, suggest the impact of such bands as Cocteau Twins and Mazzy Star, particularly the latter's first three albums.
Relatively stripped down, "Silverman" offers an oblique portrait of a man out of sync with the world and its ways, though still eager to belong ("You've been so mistreated / but you need to be needed / so you're submitting again"). Exemplifying Simpson's affinity for accessible melodic transitions and descriptive subtleties, the track is one of 2021's most unshakeable songs.
Safe Distance is a quintessential work of pop-infused Americana; additionally, it reveals an artist and a band attuned to musical history and the gifts tradition has to offer. Simpson, like Eilen Jewell, Eleni Mandell, and relative newcomers Beth Lee and Tori Zietsch, among others, has discerningly mined various genres, sculpting her own multifaceted sound.
---