---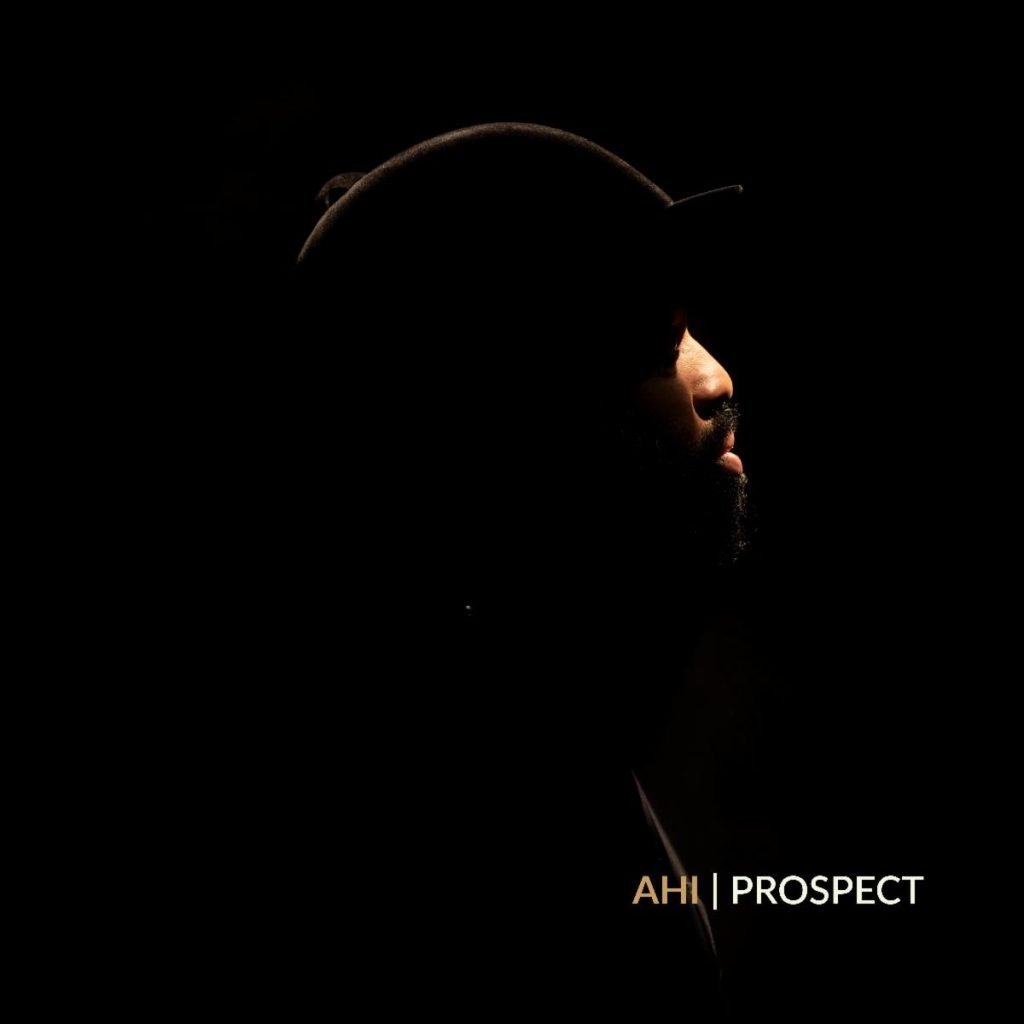 Making art where identity features centrally and flies under the radar all at once takes a deliberate equilibrium: balance between buildup and payoff. Toronto's Ahkinoah Habah Izarh, AHI to us, plots out his new album, Prospect, with that equilibrium in mind.
Think of the opener, the title track, as point A carrying listeners through to "Echo," point B, before AHI comes full circle on the eighth track, fittingly called "Full Circle," and then brings us home on "Until You." There's a clear procedure to Prospect's song sequencing, which makes the production sound clinical verging on dry. Then you hit "play." Then the record washes over you. The careful planning becomes immaterial.
AHI deserves kudos for putting each track in the exact right place, of course, but that's not going to be at the forefront of anyone's experience listening to Prospect. Frankly, the stakes AHI weighs from the start may fade from consciousness even as he lays them out. What's a more Herculean feat than devoting your life to honoring the dead? "I just want to live like someone before my time is counting on me," AHI beseeches on the chorus of "Prospect." If that isn't the sound of a man shouldering an ancestral burden, then nothing is, whether with or without AHI's background in mind; anyone choosing to lead a life in the name of passed family members consciously accepts the heft of their heritage, for better and worse. In the case of a Black author, that quite possibly means implied statements about old historical wounds handed down from generation to generation. That's a lot to carry.
Neither Prospect nor AHI make a big explicit deal about any such happenings, which is a conscious decision. Prospect is a spiritual work where the music — the present — stays in conversation with the past. AHI's commencing plea informs the songs to follow; if he means to live in service to, for instance, his grandfather, then that makes Prospect part of that service. AHI layers his vocals with reverb to reverse time's flow, ensuring each of his songs look backwards even as he looks squarely at now; whether personal laments or broader social anthems, all of Prospect ties back to bygone days. "They don't see the war within my heart," he laments in the introduction on "Coldest Fire," where these dueling elements strike a contrast between AHI's inertia and exterior apathy. Frankly, he sounds lonely before the verse's slow, mournful acoustic plucking bleeds into the chorus' urgent appeal for relief.
That relief arrives on "Echo," which rather than a plea reads like a directive. Prospect demonstrates AHI's command over his aesthetic; "Echo" sees him exert command over his audience. "We were born from a desolate," he cries, "Like a noise in the emptiness / Though once ignored / We will be heard / 'Til all of our voices ring as one." That's the message AHI rests at the core of Prospect's order: a desire for unity, for connection, in context with his very existence. That's a lot to ask for. Prospect answers with humming, resounding heart.
---