On 'In My Mind,' Ilana Katz Katz Brings the Blues on Violin
Posted On December 29, 2021
---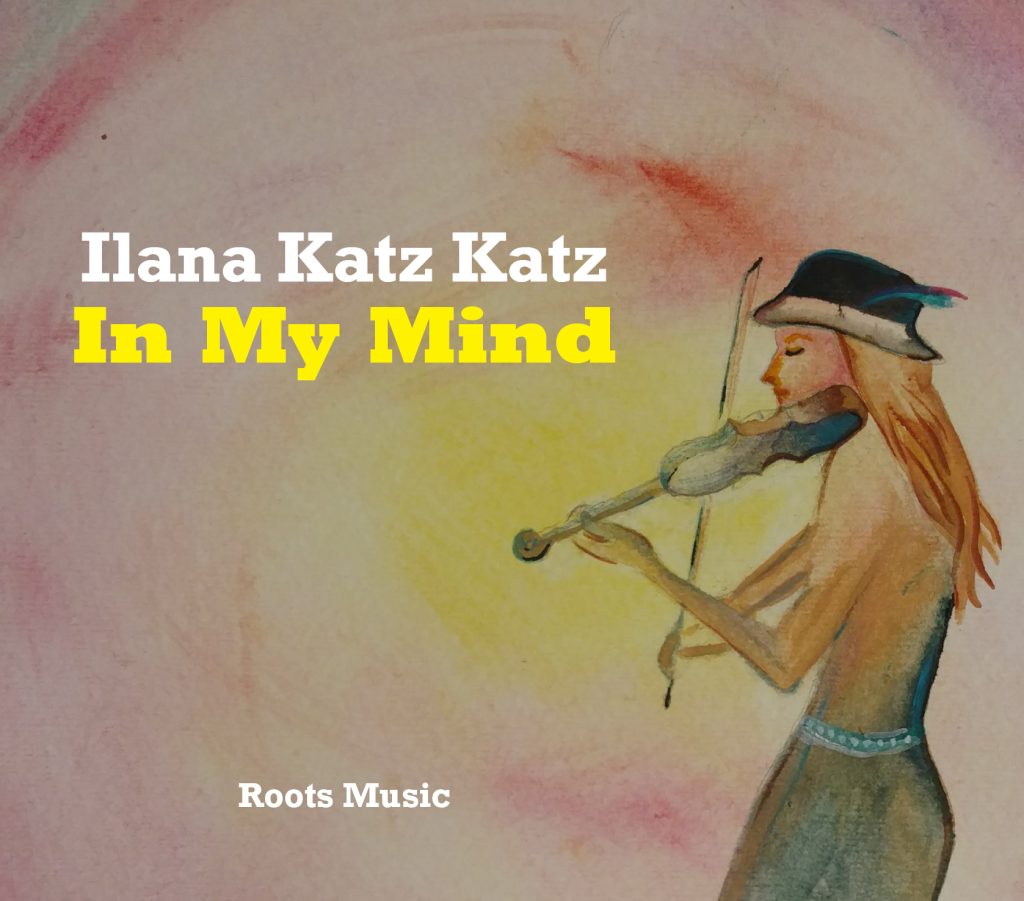 EDITOR'S NOTE: As album releases slow down in December, we like to catch our breath and write about albums that came out earlier in the year that we didn't get a chance to review but we think are worthy of your attention. In My Mind was released in October.
It's always helpful when an artist has a lyric explaining the album concept. In the case of singer/violinist Ilana Katz Katz's In My Mind, the exposition appears on "Woman, Play the Blues," when Katz sings, "I'm a woman / Play the blues / I don't play no guitar." Which pretty much explains In My Mind, an album of straight-up blues led by Katz's soulful violin (she don't play no guitar) and haunting vocals.
Katz has a strong sense of self. Her singing voice is compelling, but not a traditional blues one. It's powerful but not resonant, working well with her songs, though. And her violin work is transcendent, often playing the role of lead guitar, giving the songs a neat tilt that makes them instantly recognizable as blues tunes, while also feeling like something different.
The album's most powerful moment is "If." Lyrically, it's Katz musing about the nature of God, complete with some Kabbalistic toggling between pronouns. Musically it's her voice and violin, with some strategic percussion, a beautiful, raw blues. You don't think of violin as a solo accompaniment instrument, the way you think of piano and guitar, but Katz makes the violin feel as big as a full band. She's spent a lot of time playing in the Boston subway and while the tune is intimate, there's also something attention-grabbing in the track's self-containment.
Katz also explores more traditional blues sounds, aided by Chicago-style guitarist Johnny Burgin and his band for much of the album. Burgin wisely stays behind Katz, providing texture, the way instruments, like violin, often do in their attempts to stake out space in a rock or blues track. You hear it in on songs like "Bad Child," where Katz handles the lead and Burgin concentrates on a groove that punches the off-beats, an almost reggae blues. "Ain't No Why" is a slow blues driven by Katz's emotive violin lines, as well as a light vocal that still creates an impact. It's certainly blues, but between the instrumentation and the singing, it also feels like something else, like seeing a familiar friend with a new dye job.
Katz comes from a journalism background, so there's a straightforwardness to her lyrics. "Well, Well Blues" has a retro '50s sound, with Katz singing, "My heart is in pieces / I try to be cool / I smile real big / Like my mama told me to," almost a personal essay set to music. But then, perhaps to comfort us with something familiar, Katz gives us a track like the traditional "Hangman's Reel," a solid take on the well-known fiddle instrumental.
The fun thing about In My Mind is Katz's mastery of the guitar's vocabulary on violin. There's plenty of fiddle within roots and Americana music, and even in early blues. Here Katz isn't reaching back to history, but is following her own muse, creating something that's not new sounding so much as unusual and unexpected. It's a mash-up of sounds and textures that makes for a wonderful album you won't want to miss.
---