On 'Gypsy,' Eilen Jewell Balances Roaming and Roots
Posted On August 14, 2019
---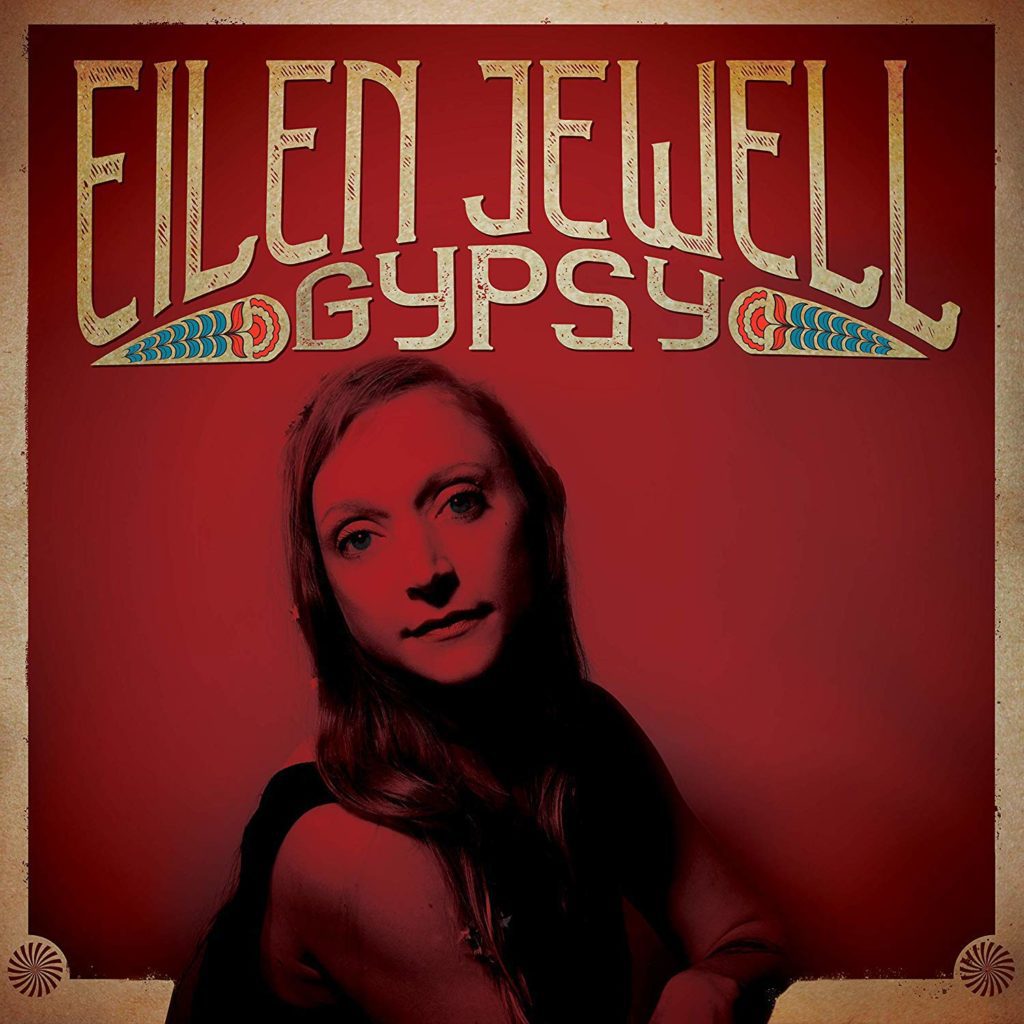 Eilen Jewell's new album, Gypsy, opens with "Crawl," a bluesy/honky-tonk tune bolstered by Jerry Miller's chorus-y guitar part and Katrina Nicolayeff's wending fiddle. "I want solitude, don't want to be alone," Jewell sings, "want to put down roots, want to be a rolling stone," capturing how restlessness and the desire for stability often coexist, complex tensions that in turn make for complicated relational dynamics.
On the country-infused "Miles to Go," Jewell's voice is crystalline and subtly etheric, her melody simply but impeccably constructed. "You had better things to do," she sings, "than try to love someone who don't love you." The Pinto Bennett and Mark Alan Webb-penned "You Cared Enough to Lie" features Jewell returning to her Boundary County roots, her vocal reminiscent of a young Loretta Lynn (check out Butcher Holler: A Tribute to Loretta Lynn, Jewell's 2010 tip-of-the-hat to the Coal Miner's Daughter).
With "79 Cents (The Meow Song)," Jewell strikes a balance between palatability and political diatribe: "Whether she's rich / or toiling in a ditch / no matter the color of her collar / the heart of your home / works her fingers to the bone / for 79 cents to your dollar." Listeners may be reminded, at least thematically, of Margo Price's "Pay Gap," from her second release All American Made, both songs addressing gender-based inequality in the US. While Price's take is direct, bordering on confrontational, Jewell opts for a playful tone, perhaps to better "sell" the message. "Beat the Drum" is a rhythmically driven (Jason Beek on drums, Shawn Supra on bass) and fiddle-textured tune, Jewell's voice bringing to mind Edie Brickell circa Shooting Rubberbands at the Stars. In the title song, Jewell expresses her aspirations for parenting her young daughter: "Child of the mystery / don't let me keep you down / gypsy feet don't have to touch the ground," a swirly track well-accented by Miller's mandolin.
The lyrics from "Witness" could be interpreted as the words of a lover addressing her partner, though they could also stand as Jewell adopting the voice of and anthropomorphizing nature, addressing how we so often miss the beauty in front of us: "Feel my love in your heart / it's here for the making / you have only to know it / and it's yours." "Hard Times" is a roadhouse-y reinterpretation of and salute to the mid-19th Century anthem by Stephen Foster, underscoring Jewell's affinity for minor keys.
The album ends with the stripped-down "Fear." "Life's a dream, life's a nightmare / life is hideous, life is fair," Jewel sings, again addressing the paradoxicality of human existence. She ends on an encouraging note, her version of the carpe diem motif: "Don't take fear to be your guide."
Throughout her career, Eilen Jewell has navigated and seamlessly hybridized genres. In addition, she has consistently benefited from the support of musicians fluent in traditional country, blues, and classic rock approaches but who also integrate sounds and methods associated with traditional pop and jazz. Gypsy is melodically, instrumentally, and atmospherically engaging, a testament to Jewell's consummate craft, her vision as a bandleader, and her continued evolution as an artist.
---