On David Olney and Anana Kaye's 'Whispers and Sighs,' Optimism Finds a Quiet Way In
---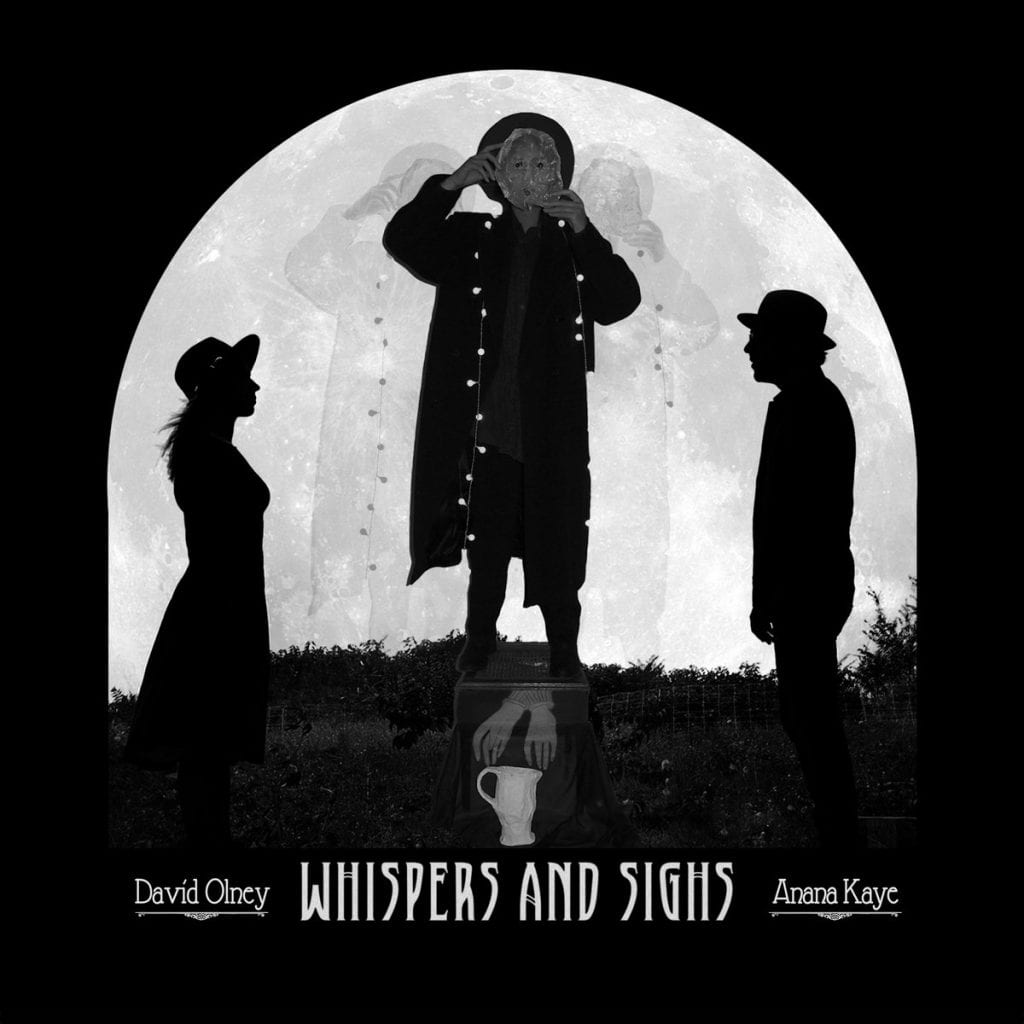 Hours before David Olney passed away onstage in January 2020, he listened for the first time to the final mix of Whispers and Sighs, his forthcoming album with emerging artist Anana Kaye. His response? "Fuck, yeah! This is good!" That night, he would take the stage, stop midsong, say, "I'm sorry," and die then and there.
Olney's enthusiasm for the record, out Friday, is well placed; Whispers and Sighs is a lush and ambitious artistic expression of darkness and isolation, but hints of optimism glimmer atop orchestral instruments throughout.
"The World We Used to Know," for instance, is a song told from the perspective of a wartime soldier writing a letter home. The melody begins as a stark, dirge-like slog as he writes of his worries and woe before unwinding into a bright waltz as the soldier imagines rising above the theater of war to find himself in the arms of his love. This type of balancing act, combined with insightful, character-based songwriting, estimable themes, and smart production choices by Brett Ryan Stewart, slingshots this album into the realm of what may be Olney's best work.
The "Last Days of Rome" stands out for its electric guitars and its percussive horns, and for surprises such as the Americana icon rapping a verse. The song is also a breakout track for Kaye, a Nashville-based singer-songwriter originally from the country of Georgia. Kaye's  evocative performances take Whispers and Sighs to nuanced spaces that Olney wisely embraced. She soars in the album's lushest track, "Tennessee Moon." The tender resistance to loneliness builds on orchestral strings and deep French horns, all of which give flight to Kaye's expressive, lyrical pleadings.
Olney gets the last word in Whispers and Sighs as he sings of a character who, like so many he conjured up during his five-decade career, aches for something he'll never find. "The Great Manzini (Disappearing Act)," is the story of a magician who pines for a woman long gone. Hope for the magician is so removed from what's possible that he might as well be a ghost trapped in a void between worlds.
---