On 'Age of Apathy,' Aoife O'Donovan Builds Worlds and Sounds
Posted On January 19, 2022
---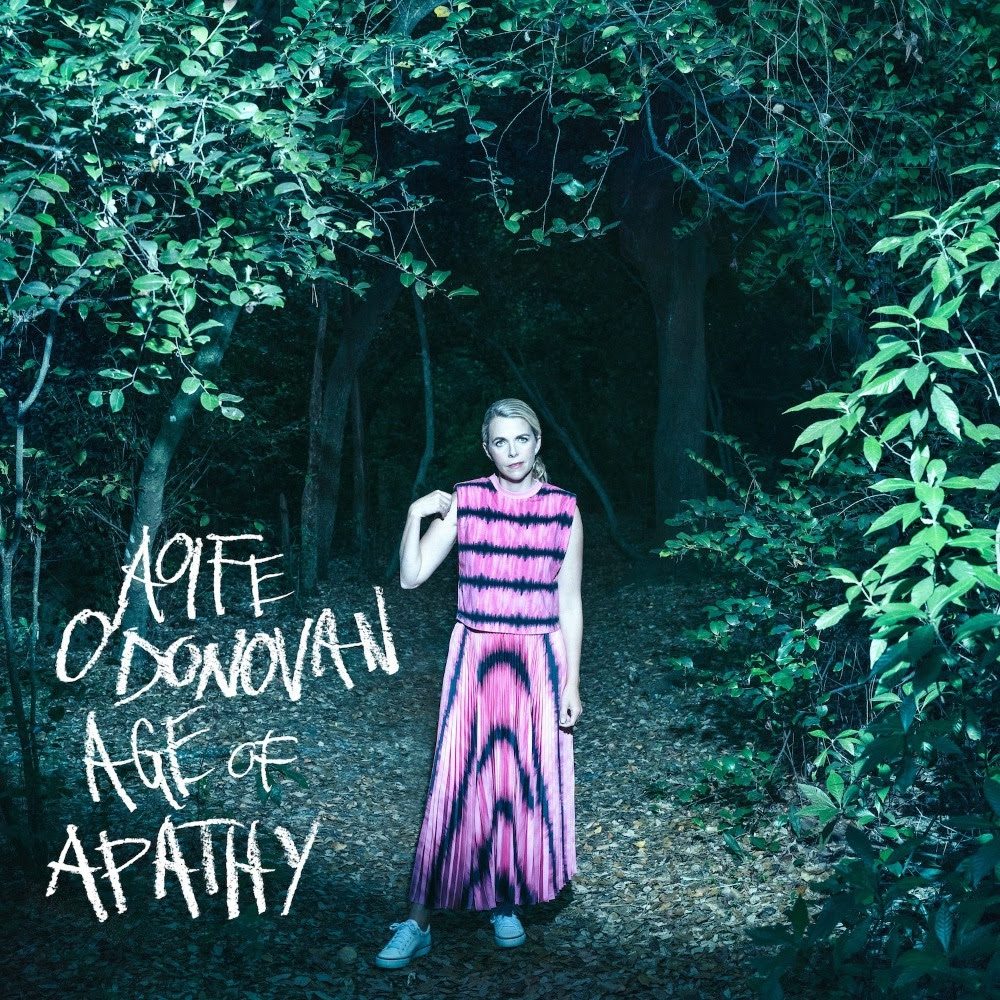 The process of creating her third solo album Age of Apathy was, for Aoife O'Donovan, just as fascinating as the result. First, a move from New York City to rural central Florida. Then an encounter and collaboration with a music engineer and academic who streamed O'Donovan's songwriting sessions to his students. And finally, the back-and-forth layering of song-making that feels commonplace in this new age of remote recording, in this case with musicians like Allison Russell, Madison Cunningham, and Joe Henry. These are just the broad strokes of the story behind Age of Apathy, an astounding accomplishment. The details live in the songs themselves, which tell vast stories about nature, nurture, memories, and making peace.
Simultaneously nostalgic and detached, Age of Apathy is a lesson in cataloging and remembering, of world-building. On the glistening "B61," that world is the sweetest memory of Brooklyn, where a crosstown bus is taking the singer to meet a lover at a Red Hook dive, as she ponders how she'd know if she was the last person alive on Earth. "Phoenix" buzzes with the anticipation of setting everything ablaze and emerging someone new, ready to receive what's coming to you. "I'm ready now," O'Donovan's voice soars. The album's heavenly title track is nostalgia for another world, before technology held us in its cold, merciless grip. O'Donovan describes these snapshots from her past — an evening drive up the Taconic, a hazy 9/11 in New York City — remembering feeling untethered and unreachable. And "Elevators" follows her on a journey studded with the tiniest details, across the prairie, on dark county roads toward a secret meeting place.
O'Donovan's golden-voiced lyrics jump around in time and place, from a future urban dystopia to a free-wheeling 1990s New England winter. Sometimes the setting is more literal, here on Earth, and other times it is an unknown galaxy, a fantasy, or a dream. No matter where or when, though, O'Donovan creates immersive, sonically rich worlds in the songs on Age of Apathy, meant to enchant us and draw us in.
---