Olney Comes at Immigration with Empathy and Intellect
Posted On August 23, 2018
---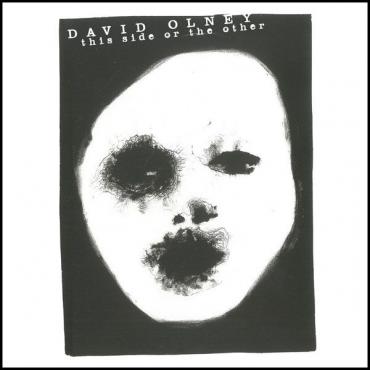 A nation of immigrants. One at odds with itself about present and future, without ever mustering the time or energy to reconcile past horrors.
That's America 2018, although David Olney is a savvy enough writer and performer to make his confident new LP, This Side Or the Other, a universal work that could apply to just about anywhere on the planet that has drawn a line between those who are welcome and those who are simply the others.
That's Earth 2018. And it is a massive canvas for Olney's sophisticated insights and subtle commentary. The underrated Nashville singer-songwriter pulls from a vast vat of empathy on this piercingly relevant release, which explores the immigration debate from a variety of thoughtful angles.
"I'm not comfortable writing about my own dirty laundry," Olney offers in the press materials for This Side Or the Other. "It's better for me to look at characters and what they might be going through. When I write about the heavy stuff of life, it's usually while I'm in someone else's shoes."
His protagonists are lurking in the darkness. They're the underdogs, the others, the outsiders.
"I've been running, been hiding, been staying undercover," Olney sings on the weary "Running from Love." He notes that this tune is about spies, but his language is flexible enough to apply to other folks on the fringes. As the lyrics send his character to and fro, sterling instrumentation keeps the song pacing along. A fiddle solo confidently transitions over to eight bars of headstrong guitar work.
Olney uses simple imagery without being painfully obvious and without sacrificing intelligence. A songwriting construct as basic as a wall is something special in Olney's domain.
"Brick by brick, stone by stone," Olney sings on the downcast "Wall," which features a menacing blues riff. "Build a wall, then it's done. Fear by fear, doubt by doubt. You keep me in, you keep me out."
Meanwhile, Olney comes at the persuasive, Tejano-flavored "Border Town" with balance.
"I can speak the language on both sides of the lines," he sings. "I can tell you what is yours, I can tell you what is mine."
In an album of towering statements, the standout song on This Side Or the Other may be the title cut, a heartfelt duet with Anne McCue. "Two dreamers in the night, nothing can keep us apart," Olney sings with his dusty voice. As a couple grapples with national boundaries and painful separation, the tune reminds us that true love will strain to overcome any barrier.
Olney switches gears on the next track, the defiant "Death Will Not Divide Us," a song that channels Steve Earle-style bluster. The McCrary Sisters – who, like Olney, are severely undervalued in the larger scene of American roots music – back him up in a big way here.
This Side Or the Other delivers apt political commentary without being ham-handed. Americans under a constant barrage of tweets and news alerts deserve some smart analysis with a touch of nuance. And that if comes from an Americana record, so be it. In fact, let's celebrate it.
---