Not Since the Band. . .
Posted On February 8, 2017
---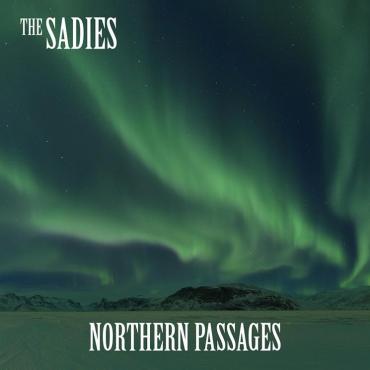 How can a band that is this powerful, this expansive and this enduring remain this little known?  Maybe it's the problem with the name—there are no Sadies in the Sadies, and no women at all. Maybe it's the Canadian thing—the Tragically Hip syndrome. Together for more than two decades, the Toronto quartet enjoys its highest Stateside profile as sidemen for an array of luminaries—Jon Langford, Neko Case, John Doe, even the Hip's Gord Downie among them.
Belatedly, Northern Passages (out February 10 on Yep Rock) is the album that deserves to establish the Sadies in their own right and win them Stateside renown  Never before have brothers Dallas and Travis Good and their rhythm section achieved such balance between the country pastoral spirit—that breezes through the opening "Riverview Fog" reverie and informs the "Through Strange Eyes" hoedown—and the more aggressive urgency of "Another Season Again." Its a cut that can give you whiplash after the opening has lulled you, and its anything-goes propulsion kicks opens the gates for the ambition that informs "The Elements Song," the album's centerpiece.
There and elsewhere, the material speaks of heaven and hell, angels and devils, not as a distant metaphysical realm, but as an ongoing struggle–right here, right now.  The country strains of "God Bless the Infidels" takes a poke at Christian hypocrisy, with a sly nod toward the Louvin Brothers, while the addiction invoked in "There Are No Words" internalizes the struggle.  When guest vocalist Kurt Vile sings "It's Easy (Like Walkin')," the irony is deadpan but obvious. Nothing's that easy.
Building to the wordless finale of "The Noise Museum," the album surveys a musical realm that is vast but somehow contiguous, where everything fits together, where the musical vision looks forward and backward, sometimes simultaneously. It's the sort of album that makes you want to revisit everything the Sadies have recorded before, just to see how they got here.
---