Northern Stories Inspire Brennen Leigh's 'Prairie Love Letter'
Posted On September 16, 2020
---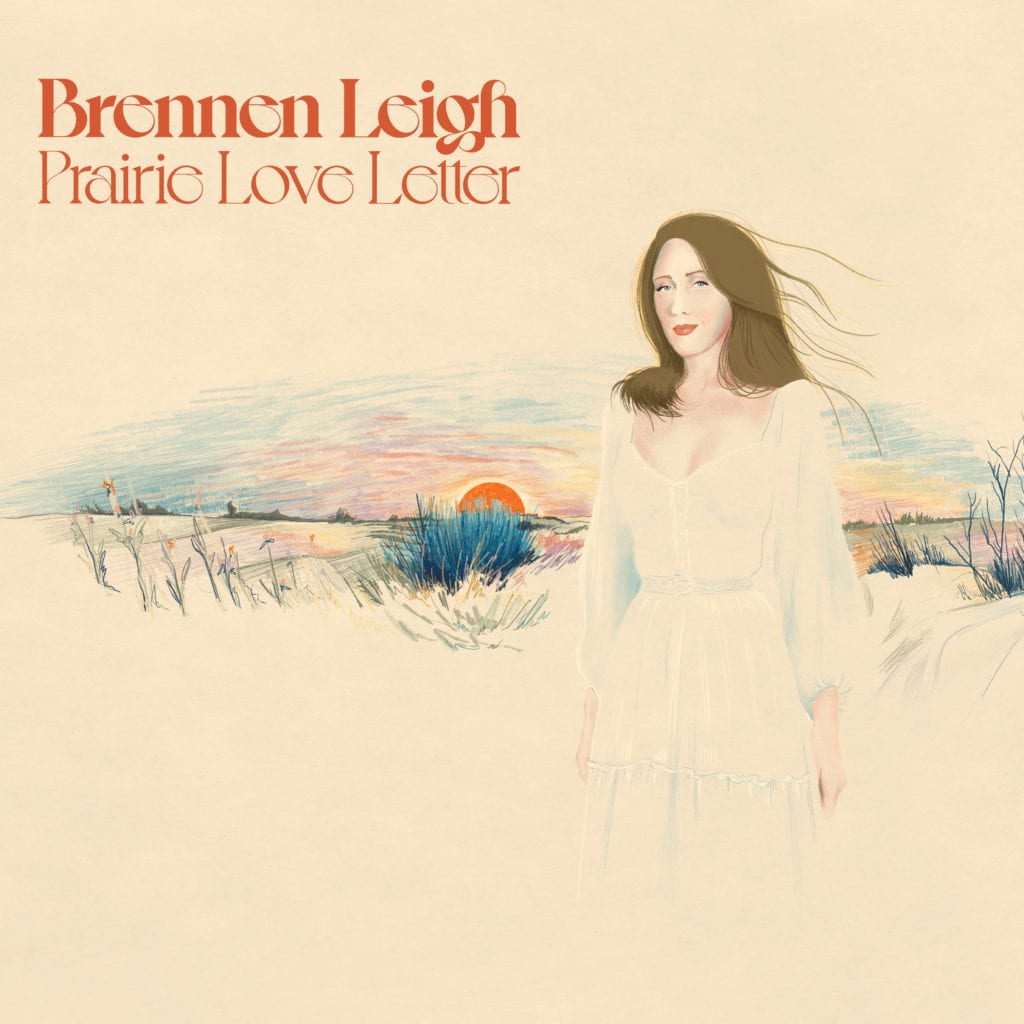 Nashville-based singer/songwriter/guitarist/mandolinist Brennen Leigh reminds us that roots music is about stories, not ZIP codes, on Prairie Love Letter, her reflection on growing up along the border between Minnesota and North Dakota.
Folk-oriented music like this can sound light and ethereal. Between the mandolins, the skipping rhythms, and the singers, who often work in a high register, songs can feel mystical, like watching wondrous creatures frolic in an open field when they think no one is watching. Leigh's voice is charming, but has more of a heft, reminiscent of the Indigo Girls' Amy Ray, and almost like it built itself up as protection from tough winters. Paired with music that works the space between country and folk, produced by Robbie Fulks, who's familiar with that space himself, the songs are like traveling to a different region, where the locals serve a familiar dish a little bit differently.
"You Ain't Laying No Pipeline," perfectly summarizes Prairie Love Letter. Lyrically, it's about the Dakota Access Pipeline, routed too close to Native American lands, causing health concerns. The lyrics are straightforward, equal parts art and journalism: "You got big ideas and a great big paycheck / And a closet full of designer suits / Custom shoes of Italian leather / But you ain't laying no pipeline." And the melody is a big wink to Woody Guthrie's "This Land Is Your Land," a song acknowledging the scope of the country. It's Leigh planting well-known roots music in different soil.
Many of Leigh's songs tackle serious topics, but the album isn't dense and humorless. "Elizabeth, Minnesota" is old-fashioned and jazzy, with Leigh singing from the perspective of someone who has no desire to leave their titular hometown: "Well I like the idea of coming out to see you / But on a crowded street I think I'd feel alone / The folks are awful nice here and I like the snow and ice here / Elizabeth, Minnesota is my home." "Billy and Beau" is a sweet story about a small-town gay teen falling in love with his friend, the tension of the song coming from trying to figure out if the love was requited. It's a strong reminder of the universal frustration of small towns across the world.
Prairie Love Letter is a concept album, but the concept doesn't weigh the record down. Leigh situates the songs in the area between Minnesota and North Dakota, but the specificity of the location is never a distraction, just like it wasn't for Bob Dylan's "The Girl from the North Country" (allegedly about an old Minnesota girlfriend). Instead, it's a reinforcement of the idea that roots music isn't about countries and borders, so much as it's about relatable stories. Everyone comes from somewhere, and Leigh demonstrates that the physical location of the somewhere doesn't matter as much as the songs that arise out of those experiences.
---