Neil Young's 'Colorado' Marks Triumphant Return for Crazy Horse
Posted On October 23, 2019
---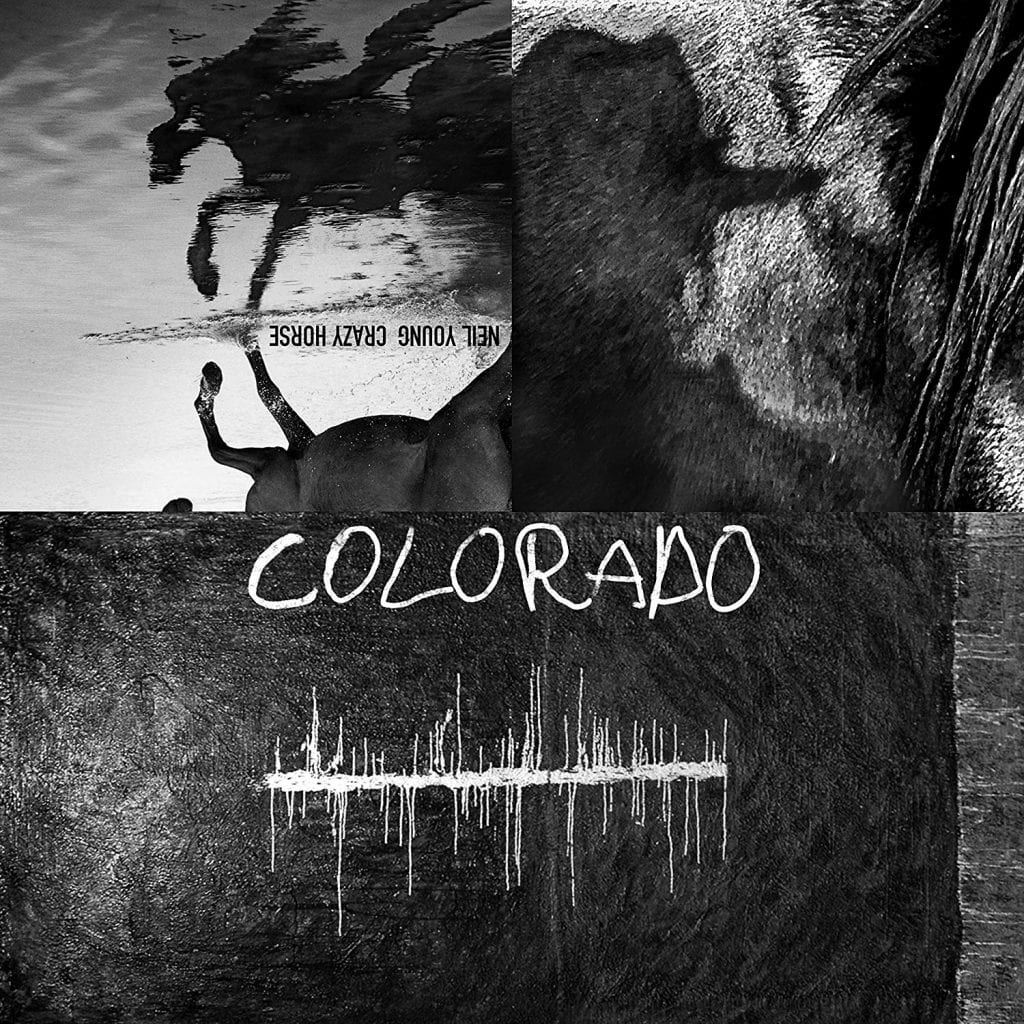 Anytime Neil Young plays with Crazy Horse, he's just about guaranteed to alienate half of his fans and inspire an almost religious devotion in the other half. The music they make together is cranky, passionate, and impolite. Highly emotional rather than highly accomplished, Crazy Horse is a collective beast of instinct, not precision.  Crazy Horse isn't so much a band as a state of mind, an immersion and a completely primal approach to music.
 From a technical perspective, Young has fronted half a dozen better bands.  The Stray Gators, The Blue Notes, International Harvesters, and Promise of the Real are all more musically versatile than Crazy Horse, but none of them has ever been able to conjure that ephemeral, indescribable element that makes Crazy Horse so unique.
Colorado is the first new album from Neil Young and Crazy Horse since Psychedelic Pill came out in 2012. For many listeners, that record was a perfect swan song for Crazy Horse, taking the band's sonic explorations to a logical, feedback-drenched conclusion. So it's not surprising that many received the announcement of a new Crazy Horse album with skepticism, especially as Frank "Poncho" Sampedro, the band's longtime rhythm guitarist, announced he would not be playing on the project. People needn't have worried.  Sonically, Colorado isn't nearly as heavy as Psychedelic Pill. With Nils Lofgren brought on board to fill in for Sampedro, the 10 new songs on Colorado are much more well-rounded and musically inviting than Crazy Horse's usual fare.
Colorado begins with the countrified "Think of Me," which sounds as if it could be a long-lost outtake from After the Gold Rush, an album that this one resembles in many ways. But the relative calm of the opener rapidly fades with "She Showed Me Love," a 13-and-a-half-minute classic Crazy Horse workout that features the unmistakable wailing, churning guitars that have always defined the band's sound. With lines like "You might say I'm an old white guy / If I told you what I've seen / You might not believe me," it's classic Neil Young from the first note.
Like the best Crazy Horse records, Colorado balances the heavier tracks with slower, more introspective songs. "Milky Way" is one of the most beautiful, tender songs that Young has recorded in the last 30 years. Characterized by understated, yearning guitar and naked vocals, it is the album's strongest track. "Green Is Blue," a plea for preserving nature that is much more subtle than similar songs Young has written in recent years, is simple, understated, and lovely. Instead of pointing fingers, he plaintively sings "There's so much we didn't do / that we knew we had to do." It's the kind of intimate song — with only a vintage piano accompanying his vocals — he has always excelled at.
For a guy with his heart in the right place, it's ironic that the weakest songs on the record are the overtly political ones. Where "Milky Way" and "Green Is Blue" succeed because of the element of human frailty that Young incorporates into the lyrics, "Shut It Down" and "Rainbow of Colors" sound more like diatribes and are not nearly as powerful, though I agree with everything he's singing about.
The album finishes with the lovely "I Do," which expresses many of the same sentiments as "Shut It Down" and "Rainbow of Colors" in a more wistful manner that comes off as immediate and true. In the end, Young's tendency for "on the nose" lyrics don't detract from the overall impression that Colorado makes. Tough, assaultive, and ear splitting when it needs to be, balanced and tender when the song demands it, Colorado incorporates all of the best aspects of the music Neil Young and Crazy Horse have been putting out for half a century.  It's one for the ages.
---