Neil Young's 'Barn' Finds Crazy Horse Not Quite Ready to Roam
Posted On December 9, 2021
---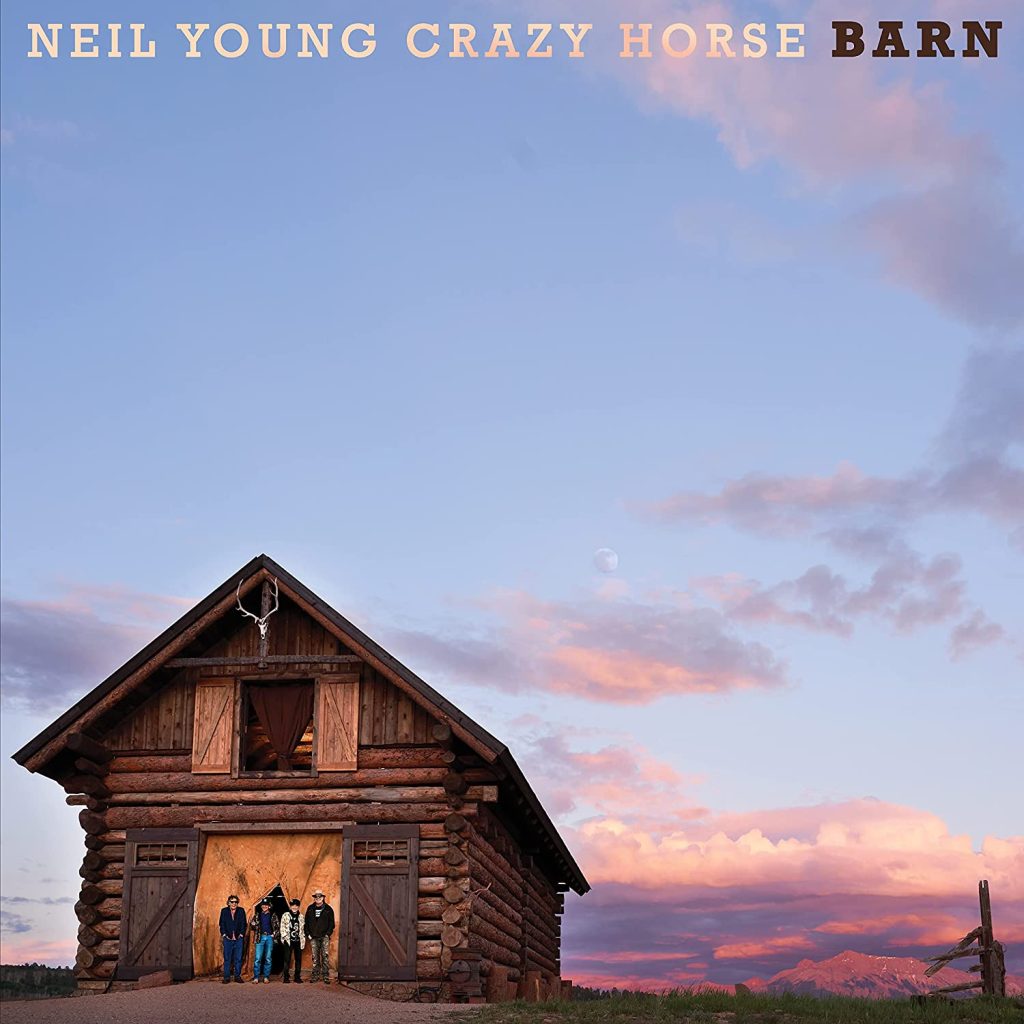 When the members of Crazy Horse convened earlier this year at Neil Young's converted barn to record a follow-up to Colorado, the first Crazy Horse record with Nils Lofgren standing in for longtime rhythm guitarist Frank Sampedro, it was apparent that the group would need to evolve a new musical identity. For, as flexible a musician as Lofgren is, his nimble chops and wide-ranging style don't really allow him to easily drop into Crazy Horse's feedback-drenched sonic pocket. Instead, the fabled multi-instrumentalist's contributions have encouraged a melding of all of the diverse sides of Young's musical personality. As promising as this may sound, it's not a blending that always works.
From a distance, there's a lot to like about Barn. The songs are loose and informal, and it sounds as if everyone had a really good time working together. Still, this lack of tension has inexplicably resulted in watered down music, and Barn comes off as rather tame and lackluster by Crazy Horse standards.
The album starts off well. "Song of the Seasons" is as vulnerable and effortlessly true a song as Young has ever written. It's a classic "lonely Neil" tune that references the recurring themes of nature, human frailty, and wickedness that have always been central to his work. "Tumblin' Thru the Years" has an intimate vibe that's reminiscent of The Stray Gators, his Harvest-era band. "They Might Be Lost" is another weed tune that fits comfortably alongside "Roll Another Number" and "Homegrown," but with its rambling, unresolved narrative isn't nearly as good as either of those. This highlights part of the problem. Young's been at it so long that his songs are often not songs anymore; they're strung together, stream-of-consciousness observations in which he's pretty much ditched the verse-chorus-verse format that defines most popular music.
The heavier, electric pieces are strangely aimless and rarely conjure the elegant psychedelic sludge that defines the Crazy Horse sound. "Canerican" and "Heading West" fail to develop any interesting new textures, or even to revisit familiar territory. "Shape of You" is an enjoyable, light shuffling blues number where the band starts to gel, but the meandering "Welcome Back" is truly the only indispensable song on Barn. Featuring some of Young's best guitar work in years, it captures the rough and tender melancholy that makes Crazy Horse so unique. It's as deep and soulful as anything he's ever recorded and, in itself, is worth the cost of the album.
In essence, Barn has the feel of a transitional record where listeners have been invited to witness a band poised at the brink of change. If Young can capitalize on the sounds he and Lofgren create together and meld them with the primordial beats set by Billy Talbot and Ralph Molina, the original rhythm section, a new Crazy Horse could emerge — one that he could be proud to let out of the barn for the world to hear.
---