Nathaniel Rateliff & The Night Sweats Pull From Past Sounds to Deliver 'The Future'
Posted On November 4, 2021
---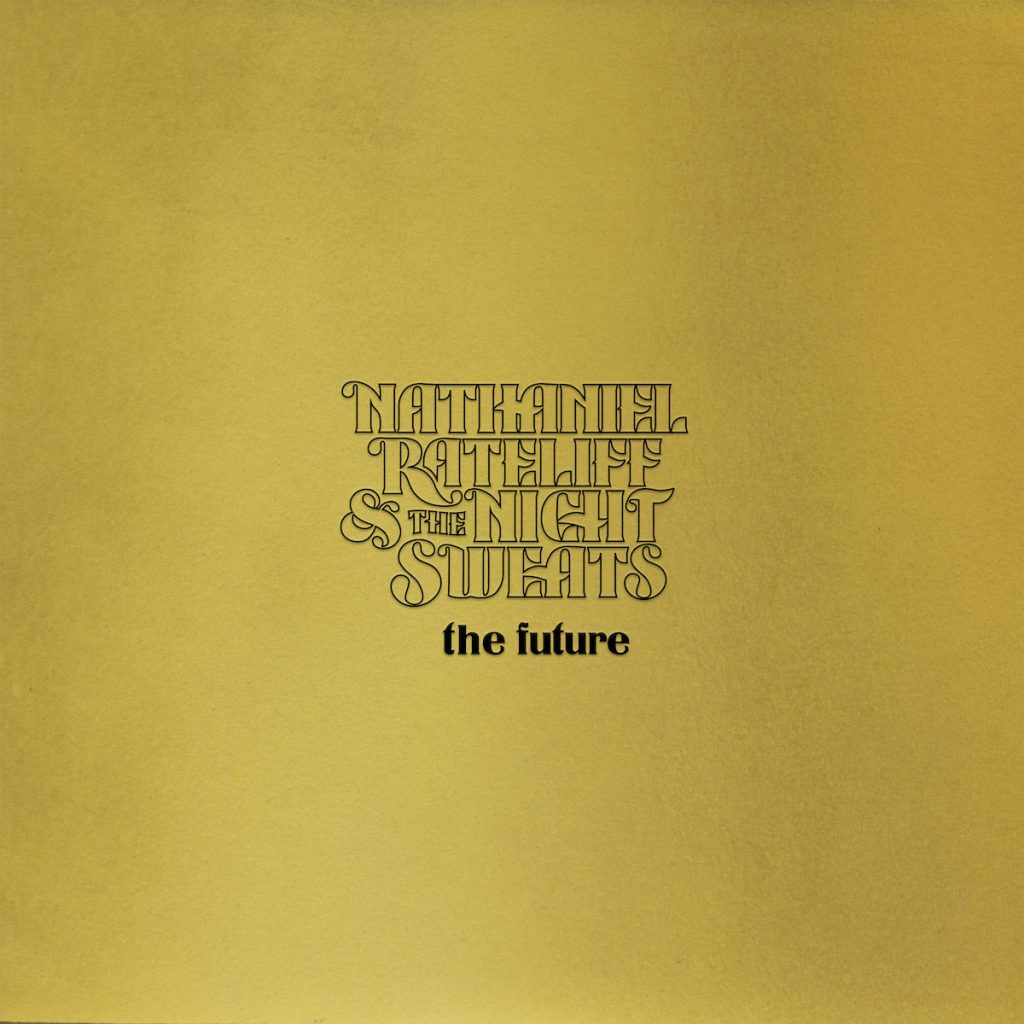 On the title track of Nathaniel Rateliff & The Night Sweats' new album, steel guitar strains uncoil slowly, soaring over a counterpoint of punchy percussion. The country soul stomp lays the foundation for Rateliff's growly, gravelly vocals that deliver the laconic drawl of Bob Dylan, the shouting soul of Van Morrison, and the screaming blues moans of Mick Jagger. There's even a moment on this opening song, at the end of the first chorus, where you'd swear you're listening to Dr. John or Ronnie Hawkins. The title track captures Rateliff & The Night Sweats' ability to traverse every musical territory, crossing in one song from folk to country to soul, and it's an invitation to Rateliff's and the band's finest album yet.
The introspective "Face Down in the Moment" develops at an almost leisurely pace, floating over jangly piano chords and shuffling percussion. The Beatles-esque "Something Ain't Right" packs an "Across the Universe" vibe, spiraling from a quiet, reflective ballad into a soaring, transporting chorus by the song's final notes. The horn-drenched "What If I" delivers a new soul classic; the towering horns weave around Rateliff's rising vocals as Jenny Lewis and Jess Wolfe play call and response with their ethereal harmonies.
Swelling organ puts down layers of sound that escalate fervently on "I'm on Your Side," a jubilant soul strut that urges love and unity in the midst of a world filled with despair and disorder. "Oh, I" delivers a vibe that shimmers somewhere between Bob Marley and the Carolina beach music sound of The Embers. The album closes with the soul stirrer "Love Don't"; there's no way anyone can sit still while this the frenetic soulful vibe takes hold. It's almost as if Wilson Pickett had returned to close out the album; that's how deep down in the soul Rateliff and The Night Sweats take us.
The Future showcases Rateliff and The Night Sweats playing at the top of their game with a blend of passionate songwriting, raw and towering vocals, and infectious soul rock vibes.
---