'More Like Tomorrow' Finds the Way Down Wanderers Branching Out Musically and Thematically
Posted On September 9, 2021
---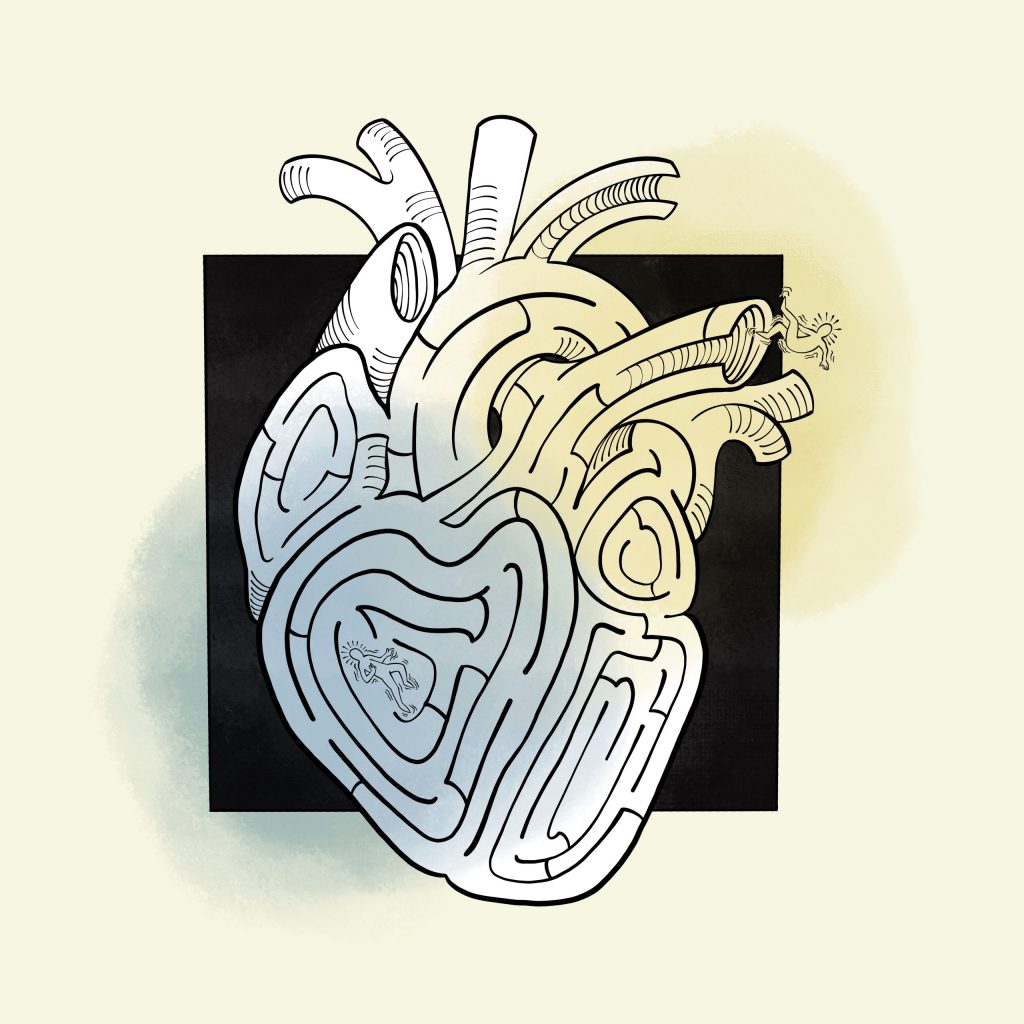 The Way Down Wanderers continue to grow, exploring new musical territory and plumbing new emotional depths on More Like Tomorrow with a new batch of songs that delve into loss and grief, resilience and hope, conflict and reconciliation, love and joy. The band, which built its fan base playing at rest stops along interstates and by developing a relentless, driving speedgrass style, here adds layers of musical complexity to their sound, moving stealthily from bluegrass notes into jazz phrases and from gospel harmonies into soaring pop choruses.
The bright, capacious "Hard Times," whose sonic structure echoes Tom Petty's "Wildflowers," opens with percussive notes that recall Paul Simon's "Cecilia" and drive the circling banjo and flittering mandolin flowing beneath the band's sparkling harmonies. The song is an anthem for our times: "We don't have to be happy all the time / We don't to hide from hard times."
The album opens with the towering harmonies of "Codeine Rest and Loneliness," which create a haunting sonic atmosphere that falls somewhere among The Beatles, Sam Bush, and Gregorian chants — until the closing measure of the song, which jumps from an a cappella line to a frenetic, driving, bluegrass hoedown. Airy "The Wire" features Nicky Hopkins-like piano notes nestling behind towering vocals that climb with a transcendent spirit. Spare bass notes open "Forever," a reeling meditation on the moments in our lives that change us forever and the joys that sometimes accompany those moments, while "Two Hearts, One Part" is a lilting bluegrass lullaby and a celebration of the birth of a child.
The psychedelic pop song "Love Is My Gospel" rides on the strains of an organ and the cascading down strums of guitars as it celebrates difference and unity. The album closes with the old-timey front porch rambler "Everything's Made Out of Sand," kicked off by percussionist John Merikoski's spoons, which snake through the entire song and evoke the musical communion the band feels, inviting listeners inside.
The Way Down Wanderers have long deserved to be much better known, and More Like Tomorrow will be the album that moves them to the front of the room, where everybody can come on down and hear their canny lyrics and their rich musical gifts.
---