Molly Tuttle Breaks the Mold with Covers Album '…but i'd rather be with you'
Posted On August 27, 2020
---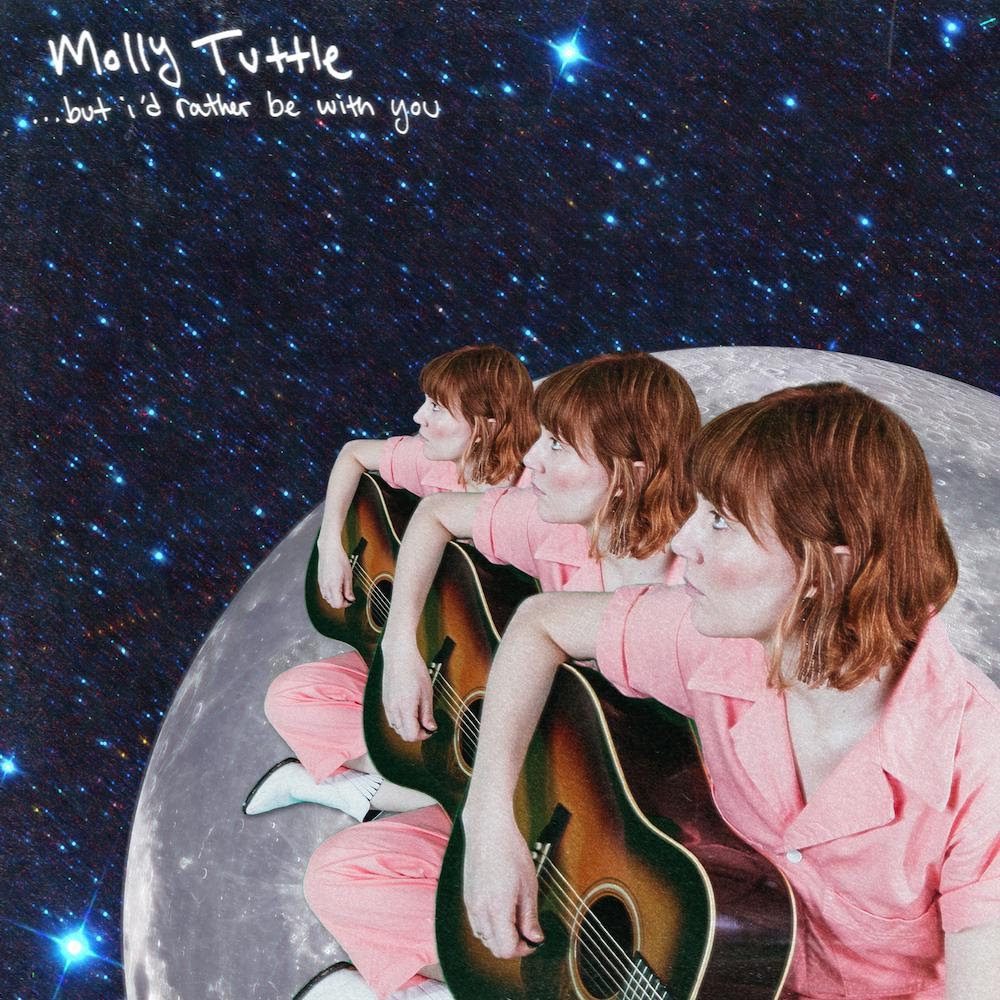 An album of cover songs can serve all sorts of purposes. For a veteran, it might be a chance to take stock of your roots and salute those who provided inspiration way back when (or merely a way to tread water until there's enough original material for another long player). In the case of a younger artist who may still be figuring out who she is, other people's music can suggest interesting creative options that someone with more deeply ingrained habits might overlook.
See, for example, Molly Tuttle's engaging …but i'd rather be with you, featuring vibrant renditions of songs by everyone from Cat Stevens and The Rolling Stones to Harry Styles and FKA twigs. With just one full-length album under her belt so far, it might seem premature to take the covers route, but there's no arguing with the sparkling results.
The Nashville-based Tuttle recorded her parts for the album alone early in the lockdown, then sent the files to producer Tony Berg, who added contributions from other musicians, including drummer Matt Chamberlain and keyboardist Patrick Warren. Despite the piecemeal process, …but i'd rather be with you has a smooth, folk-pop flow that keeps the emphasis on Tuttle's gentle voice, which offers reassurance on even the darkest tunes.
Befitting the times, many tracks do indeed evoke feelings of loneliness and disconnection. "Fake Empire," the leadoff cut, is a less-somber alternative to The National's version, yet retains its comfortably numb angst. Highlighted by the harmony vocals of Dawes' Taylor Goldsmith and mellow steel guitar from Rich Hinman, The Grateful Dead's "Standing on the Moon" beautifully dramatizes the desolation of being "so alone and blue," with Robert Hunter's weary lyrics supplying the album's wistful title.
The same sense of muted despair informs her adaptation of FKA twigs' "Mirrored Heart," where she sighs, "Did you want me at all? / No, not for life." Less showy than the fractured original, this remarkable display finds Tuttle's multitracked voice converging in luminous harmonies to reveal the pure beauty of the song. Likewise, she smooths out the nervous eccentricities in Arthur Russell's performance of "A Little Lost" without losing his eager desire, and will hopefully alert others to this under-recognized singer-songwriter.
Tuttle received Guitar Player of the Year honors twice from the International Bluegrass Music Association before she released her debut album, When You're Ready, in 2019. While she keeps her instrumental skills lower key here, careful listeners will discover plenty of snazzy acoustic guitar tucked into the arrangements. (Note the joyous update of the Stones' "She's a Rainbow.") Sometimes, though, she doesn't mind showing off a bit, turning the Yeah Yeah Yeahs' manic "Zero" and Rancid's power-punk raveup "Olympia, WA" into exhilarating exhibitions of prowess.
With Tuttle now plotting an album of original material, it will be interesting to see how this diverse array of sometimes unlikely cover songs influences her own work. If she recaptures the tender spirit and easy charm of …but i'd rather be with you, expect something special.
---