Mile Twelve Inhabits Many Walks of Life within 'City on a Hill'
---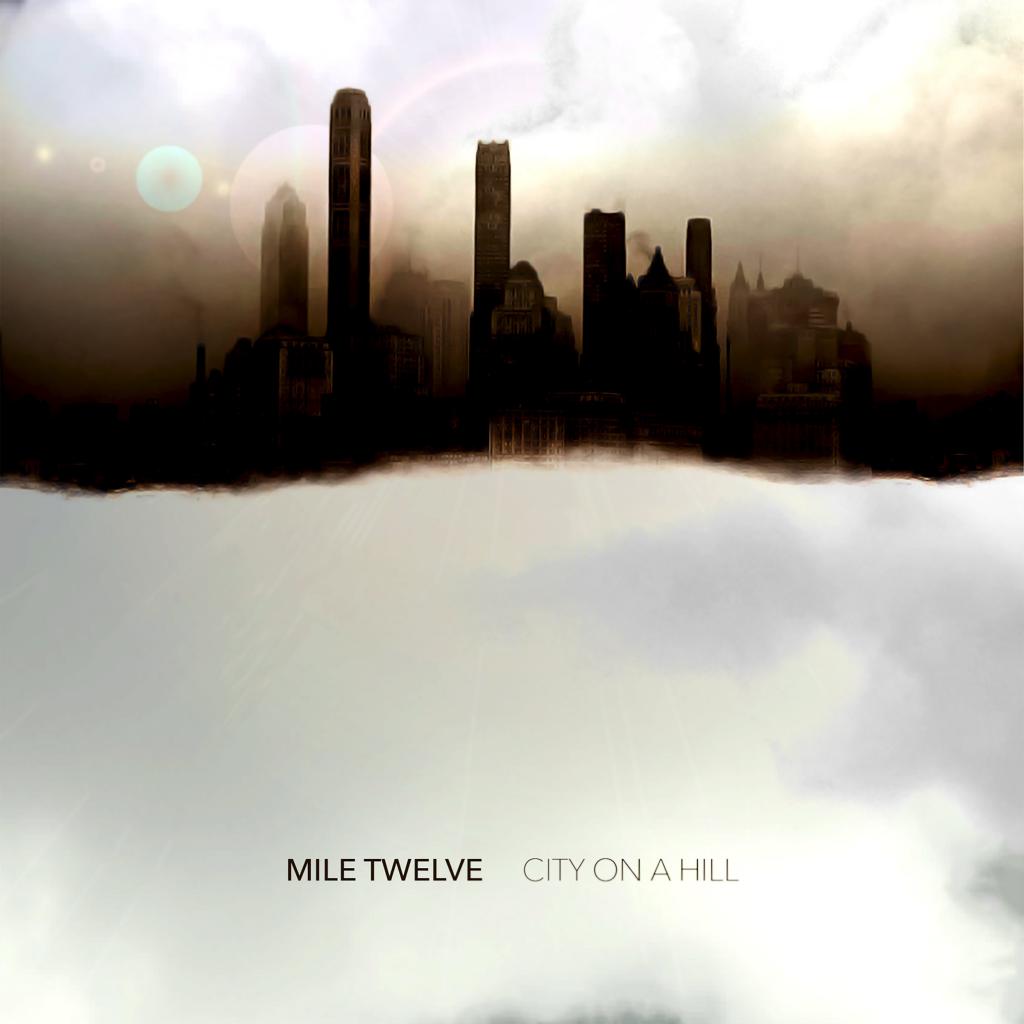 Boston-born five-piece Mile Twelve's music resides in the tradition-bound category of bluegrass, but that doesn't keep its young members from addressing modern concerns on new album City on a Hill.
The album bookends eight bluegrass originals with a pair of covers. Richard and Linda Thompson's slow-burner about the rough side of town, "Down Where the Drunkards Roll," gets transformed into a buoyant, album-opening bluegrass jam. Closing track "Where We Started" revisits small-town Tennesseans from the mind of Appalachian artist John Cloyd Miller.
In between, the band deals with heavy topics through forward-leaning bluegrass tunes. Lyrical inspiration comes from veterans dealing with PTSD ("Jericho"), immigrants seeking a better life in America ("Liberty"), and convicted criminals caught in a cycle of arrest and imprisonment ("Barefoot in Jail," "Innocent Again"). Although none of these topics are new to our society or its folk songs, each seem amplified in 2019 by a 24-hour news cycle and an endless stream of social media hot takes.
Something just seems different when comparing a song like "Innocent Again" to such well-aged standards as "Prisoner's Song" and "In the Jailhouse Now," be it the band's youthful exuberance, its top-notch songwriting or its refusal to get bogged down by hardcore bluegrass norms.
At times, the band's take on modern society goes down a darker, dystopian path. "City That Drowned" and "Journey's End" come across as prophecies or dreams about a potential future for lead characters afraid to make poor decisions in a troubled world.
Don't worry, they keep partisan politics off your bluegrass lawn. Instead of relying on folk or punk sloganeering that takes sides, the band explains how today's issues and yesterday's fears loom over the types of voiceless people given voices by past generations of folk song collectors and roots music innovators.
There's a couple of palette cleansers among these harsh doses of reality. Instrumental jam "Rialto" showcases each member's individual talents amid its harmonic twists and turns, while "Good Times Every Night" is simply a breakup song in which the only earth-shattering fear involves spotting an ex while bar-hopping downtown.
In all, the accomplished individuals of Mile Twelve — guitarist Evan Murphy, mandolin player David Benedict, fiddler Bronwyn Keith-Hynes, bassist Nate Sabat, and banjo player BB Bowness — combine their picking skills and personal experiences to tell stories about the struggles and fears facing common people in every small town and big city.
---