Mike Zito Examines Relationships and Repair on 'Resurrection'
---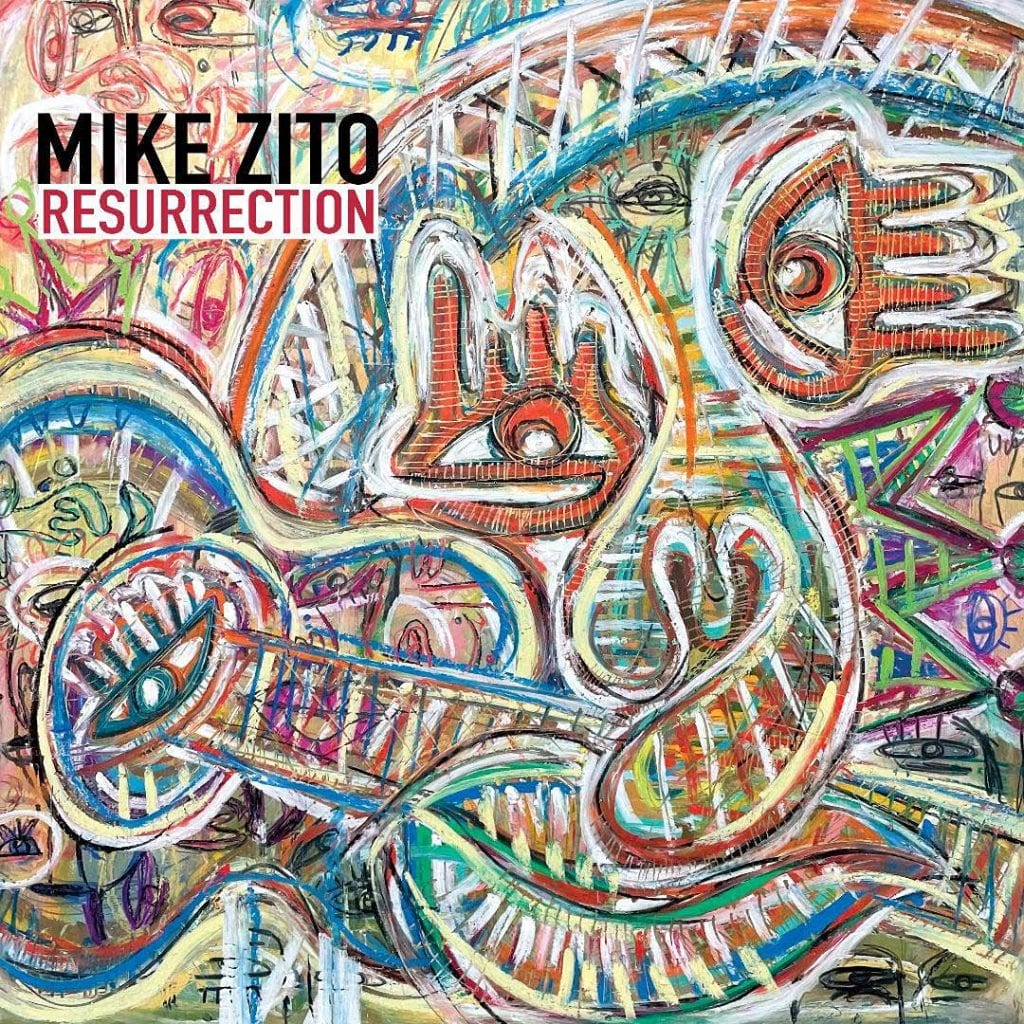 Mike Zito is a career resurrectionist. He pulled it off once before after he went off the rails, documenting his return to sobriety on 2013's Gone to Texas. But even before then he had risen to fame with a Blues Music Award for Song of the Year for 2009's "Pearl River" and collaborated from 2010 to 2014 with Devon Allman and Cyril Neville in Royal Southern Brotherhood. 2016's Make Blues Not War was a makeover of sorts, with Zito adopting a harder blues-oriented sound, debuting at number one on the blues charts and winning a BMA for Best Rock Blues Artist. His 2019 tribute to Chuck Berry rocked as hard as his subject. His previous release, last year's Quarantine Blues, dealt with the pandemic's effect on the life and career of a sidelined musician. Zito is still rocking the blues with his latest, Resurrection — eight originals with one co-write on the 11 cuts.
Some of the resurrection this time has to do with relationships. Zito comes in a lot harder and with more conviction than the original on his cover of JJ Cale's "I'll Make Love To You Anytime," chopping off the "Anytime" tag from Cale's original title and upgrading Cale's softly chooglin' guitar line to a slithery, sinister slide with plenty of undertow to drag you in.
The Southern rock/gospel/country-flavored autobiographical title track reveals his own romantic troubles with his woman standing strong at home while Zito goes searching for something he had close to home all long.
Zito explores the flip side of that with "You Don't Have Me," with him as the one about to take off from a relationship due to lack of appreciation for him doing everything from washing her hair to sweeping the stairs.
Taking it to a higher power, Zito pours a bucketload of soul and a wheelbarrow full of wiggly guitar whammy over Eric Clapton's "In the Presence of the Lord."
"Running Man," co-written with Guy Hale, his partner in Gulf Coast Records, wishes for a political resurrection, a savior to take the place of the demonic presence chronicled here that consistently haunts the halls of power: "You keep on falling for the same old lies / Send me to govern, watch the demise  / It's the same old story, year after year / Politics of hope, shaped by fear."
Zito has his own cross to bear, but he's done the hard work, lugging it uphill and climbing onboard before downloading it for us to share. Set it in the amen corner and rock along religiously.
---