Mary Chapin Carpenter Gazes Inward and Outward on 'The Dirt and the Stars'
---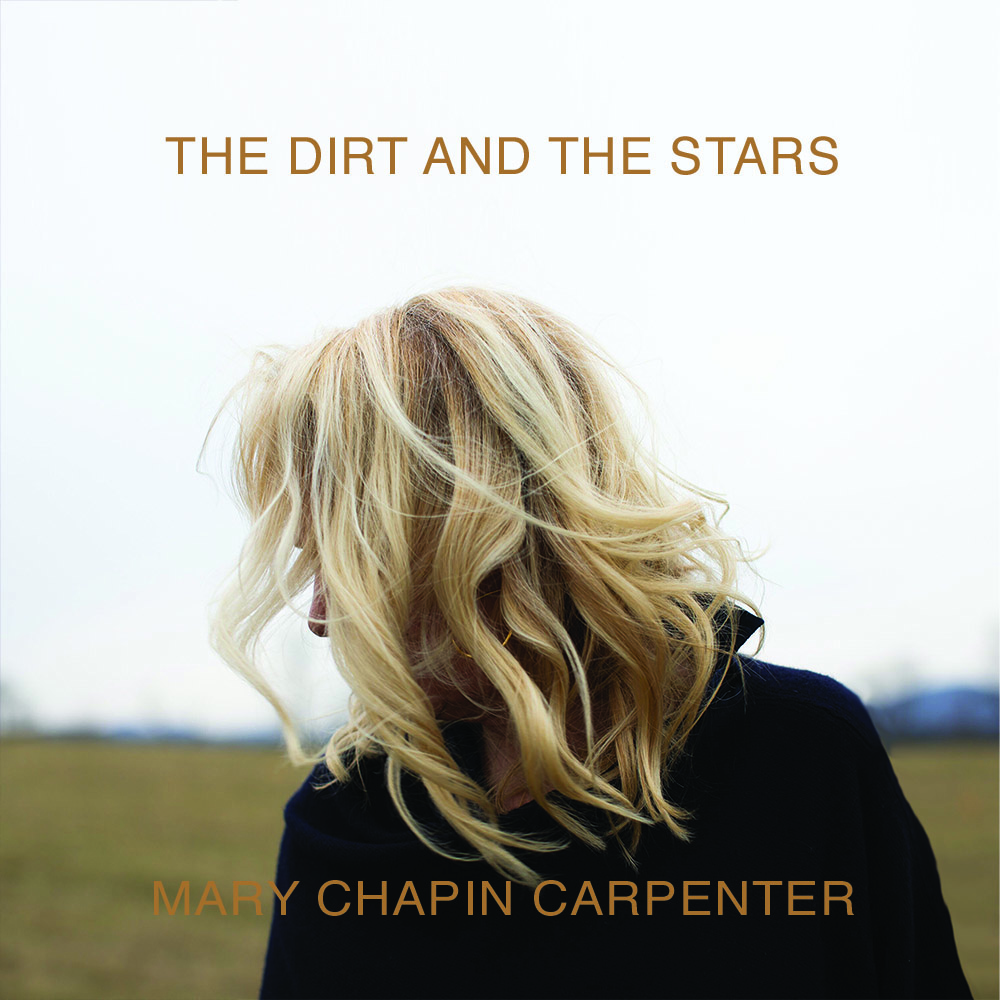 The cascading rhythms and flowing melodies of Mary Chapin Carpenter's new album wash over us, bathing us in their sparkling splendor so that we emerge from these waters cleansed of illusions about ourselves and the world around us. The songs on The Dirt and the Stars evoke both the too-often neglected value of introspection — and the sadness, regret, and celebration it carries with it — and the powerful pull of allowing ourselves to be transported momentarily to gaze at the world around us and to embrace a spot of time and space filled with peace.
"Farther Along and Further In" opens the album, which Carpenter wrote at her rural Virginia farmhouse before the pandemic closed in and recorded at Peter Gabriel's Real World Studios in Bath, England, with Ethan Johns behind the boards. Spare guitar strums and quiet vocals build to a swelling climax propelled by Duke Levine's crystalline guitar lead phrases and Matt Rollings' rolling piano. The song embraces the search within oneself as a means of becoming and growing: "Farther along and further in / There's a crack in the armor, an opening / My heart seeing out and my eyes see in." Even as we look within ourselves, we recall that, because of "kindred eyes in a stranger's face," we're part of a community and we can bring "love and grace" to others when we become more fully ourselves.
"It's Okay to Be Sad" opens with bright piano notes and flows along brightly with an upbeat and breezy tone that emphasizes the bright side of the road of sadness: "These feelings like weather, they come and they go / Today I feel better, tomorrow who knows / Could there be healing / Instead of breaking I'm hoping." The elegant musical sparseness of "Old D-35" stirs up warm memories of a time past, recalling an old friend, the Martin guitar that's played the melodies and helped write the songs associated with friendships and love. "American Stooge" rocks along, pointing to the hypocrisy of political figures who change their minds about policies when it's convenient to them — "It's the American way / To hell with the truth / I'm sucking up to the dude."
The soulful title track closes the album perfectly; it conjures up a past that "called you by your soul / And piece by piece took you apart / Every spark you ever chased / And all the faith love robbed you of." The song opens with an understated sparseness but spirals into a soaring soulful rocker fueled by Levine's just-right, never-waste-a-note lead runs. The song also cleverly includes the lead notes from the first lines of the Stones' "Wild Horses" — and features similar chord changes — when Carpenter sings the words "wild wild horses" in her chorus.
As she has always done with her songwriting —it's why she's a songwriter's songwriter — Carpenter builds the songs on The Dirt and the Stars layer by layer, putting down a sure foundation with her lyrics and assembling around them a musical spaciousness. Together, her songs enfold us in their warmth, their candor, their understated beauty, and their soulfulness.
---