Mary Bragg Digs Deeper for 'Violets as Camouflage'
Posted On February 28, 2019
---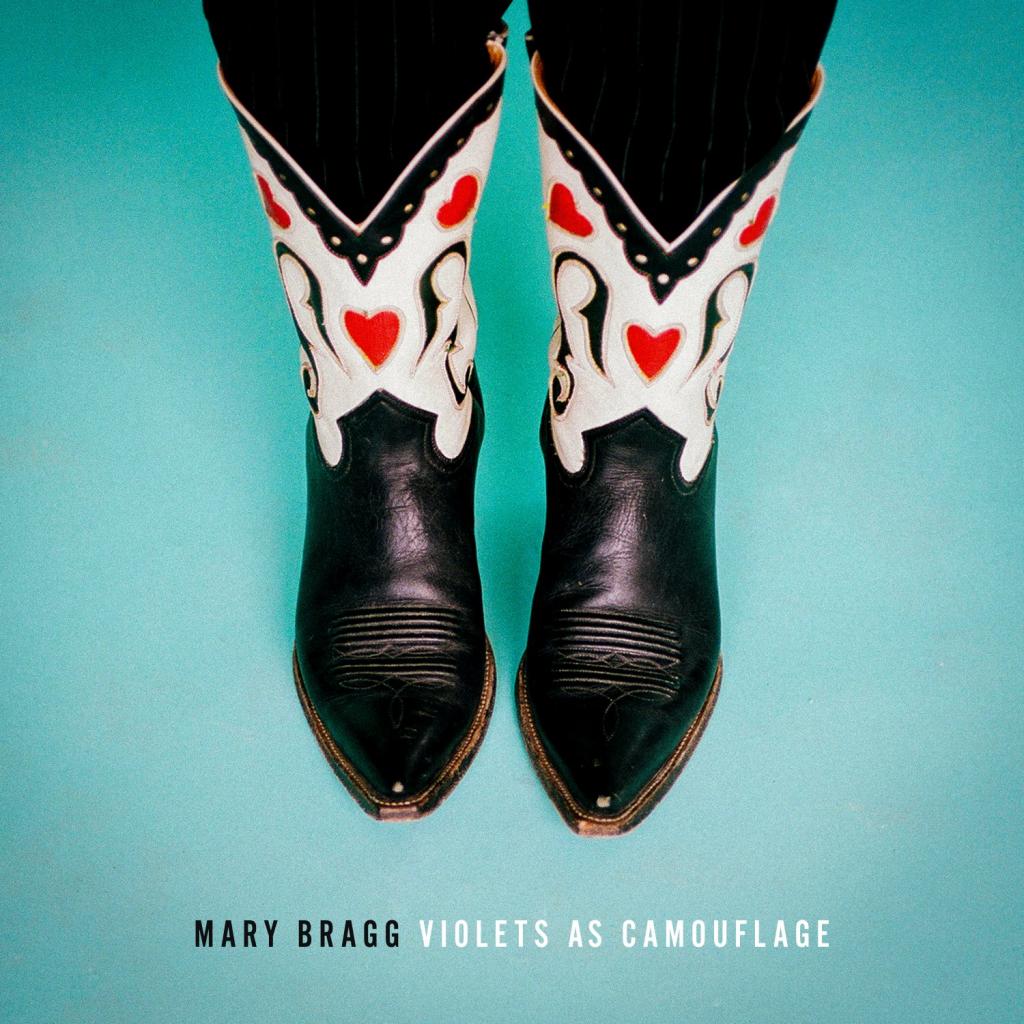 Mary Bragg has been producing albums of solid Americana since 2007, a soulful, deliberate mix of folk and country delivered by classically trained vocals that have consistently pleased the ears. It wasn't until 2017's Lucky Strike, however, that Bragg decided to dig deeper, look inward, and focus on sharing her own personal struggles through her songwriting.  Letting her guard down allowed her to reap the benefits of widespread critical acclaim, earning her a spot on a few best-of lists that year.
Now, she follows it up by doubling down. On Violets as Camouflage, the feelings are stronger, the emotions deeper, the lyrics closer to the heart. Bragg self-produced, engineered, and recorded the tracks at her home studio in Nashville, often after midnight, when most everyone else in her residential neighborhood had turned in, leaving behind only the reticence of the evening, which in itself can be a strong muse. Indeed, a nocturnal aura runs through each track of Violets as Camouflage. The tempos are lethargic yet atmospheric. Though most of Violets may be on the quiet side, that doesn't take away from its intensity.
The opener, "I Thought You Were Somebody Else," is pure classic country — both in arrangement and execution. With subtle yet effective weeping pedal steel from Rich Hinman, Bragg's expressive singing here evokes an intriguing cross between Tift Merritt and prime Juice Newton, but the arrangement is straight-up last call at the bar, where tears of regret get swept up in the smoky haze of confusion and betrayal. It's a stunner.
The traditional approach continues with "A Little Less," anchored by the type of witty lyric that's been missing from mainstream country for quite some time. "Trouble Me Anytime" is a fun two-step with brushed snare and a sly swing that elicits visions of a sawdust floor and neon lights setting the scene for an evening of questionable choices.
Violets as Camouflage is not just permeated with classic country tropes, however. Bragg weaves in touches of folk and light acoustic pop as well, with help from Jimmy Sullivan on bass and Kristin Webber on fiddle, along with guitarist Anthony Da Costa and drummer Jordan Perlson.  Together they color just enough to give texture to the surroundings, letting the space between the notes count just as much as what's played.
On the folk/pop side, "Fixed" is a powerful song about accepting yourself the way you are, no matter what society thinks or how they try to, well, "fix" you. "The Right Track" is a quiet rolling cautionary tale that recalls early Indigo Girls, doubling in time toward the end under one of the set's more memorable hooks. Elsewhere, the driving "Runaway Town" dials up the intensity with a country-rock feel that's a welcome break from the ethereal atmosphere of most of the album.
Closing Violets as Camouflage is one of those time-honored philosophical country advice songs: "More Than You Do" is the most "mainstream" sounding tune here, but thankfully we're talking the late '90s Lee Ann Womack-type of mainstream. It's a charming, relatively light way to cap off an album that covers a lot of emotional ground.
Throughout the 14 tracks that occupy Violets as Camouflage, Mary Bragg never shies away from vulnerability, she leads with it — leans into it — and in doing so finds new avenues to explore the emotions that can sometimes keep her, and us, up past midnight and beyond.
---